Scholarships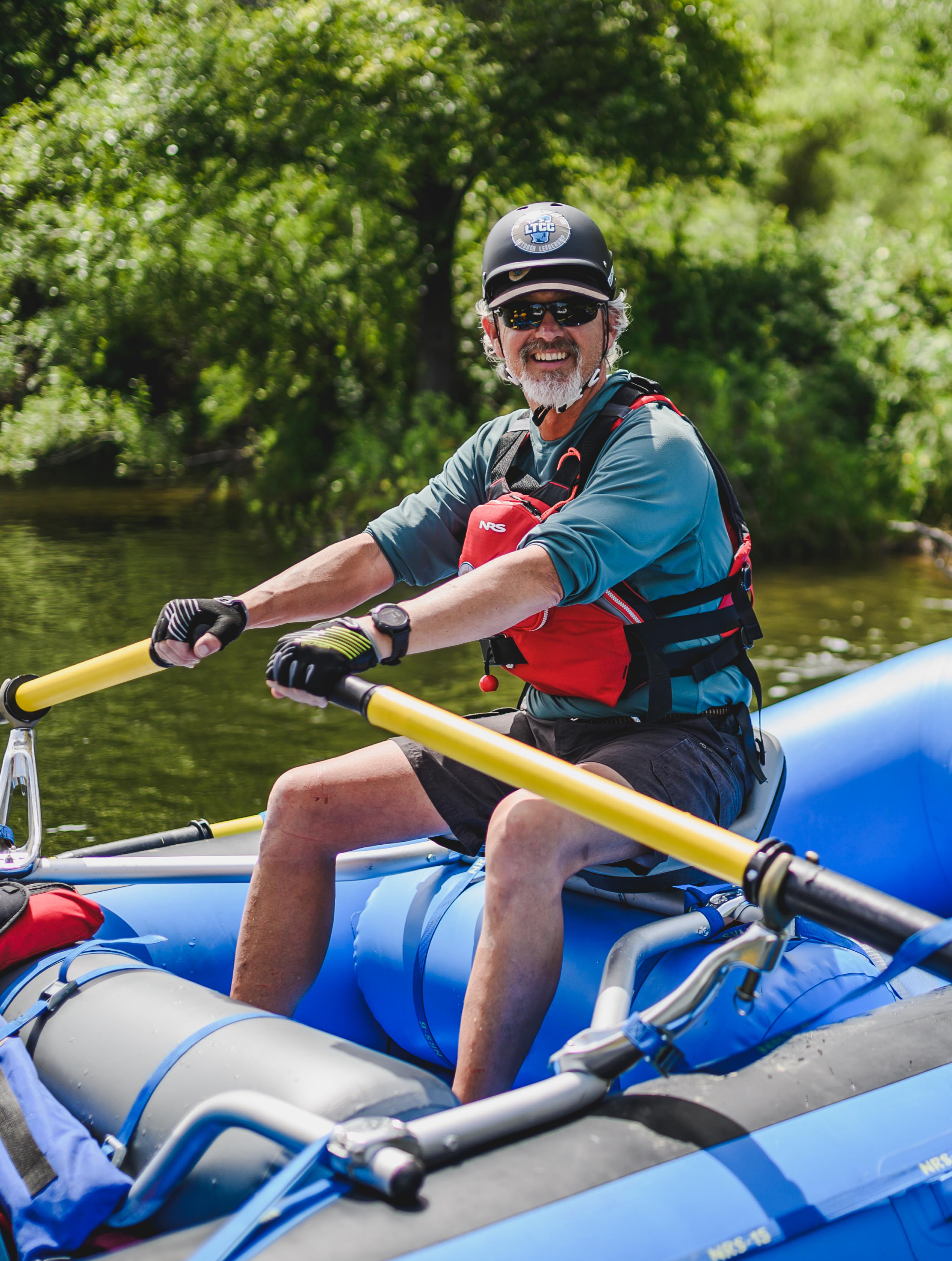 NEW: The Dr. Clinton Culp Memorial Scholarship for Outdoor Leaders
The Dr. Clinton Culp Memorial Scholarship for Outdoor Leaders honors the memory of Dr. Clinton Culp, a beloved faculty member who passed away suddenly on January, 27, 2023. This scholarship is available to students pursuing an associate degree in the Wilderness Education & Outdoor Leadership program.
A minimum of one student will be awarded a $1,000 scholarship annually to help cover tuition and other educational expenses. Students can apply for the scholarship by completing the LTCC common scholarship application during the Winter/Spring application period. The first recipient will be awarded in June 2023.
This scholarship was created to celebrate and recognize the incredible impact Dr. Culp had on the Wilderness Education and Outdoor Leadership program and students. To ensure the scholarship benefits both current and future students, a generous donor has seeded the fund with a $25,000 gift to create an endowment that will continue to generate funds into perpetuity. The goal is to match this amazing gift and raise an additional $25,000 to honor Clinton's legacy and support outdoor leadership students in their pursuit of excellence.
Donations to the Dr. Clinton Culp Memorial Scholarship can be made by check to the "LTCC Foundation," with "Dr. Culp Scholarship" in the notes line. Checks can be mailed to the LTCC Foundation, One College Drive, South Lake Tahoe, CA 96150.
Donations can also be made online by credit card.
Please email foundation@ltcc.edu or call (530) 541-4660 x266 with any questions.
---
Investing in the Future – Supporting Lake Tahoe Community College Students Through Scholarships
Many community college students find the cost of attending school full time and sometimes even part time a barrier to earning a degree. Your scholarship donation removes the worry of paying for tuition and textbooks and gives students the needed support to focus on their studies. Your gift also provides encouragement: knowing that someone cares enough to invest in them is often the key to student success.
Please take this opportunity to make a positive impact on our community by contributing to scholarships for Lake Tahoe Community College students. For information on establishing a new scholarship, please contact Nancy Harrison in the foundation at (530) 541-4660 x 245 or harrison@ltcc.edu.
For more information on how to apply for Scholarships please visit our scholarships webpage.
View and download 2021 Scholarship Ceremony photos for free →
---
Scholarship Spotlight
The José Martínez Memorial Scholarship is supported by the Martínez Family and the LTCC H.O.P.E. Club. Students in the club chose to honor their late peer by fundraising to create and offer scholarships in Jose's memory. José Martínez was a South Tahoe High School and Lake Tahoe Community College graduate. He was a model student that positively influenced those around him. He continuously and gracefully overcame educational and personal barriers as a DREAMer student to obtain his associate's degree from LTCC. This year's scholarships will support a LTCC continuing student and a transferring student. Recipients for this scholarship demonstrated need, adversity and support of diversity.

Thank you letter from a 2020/21 Jose Martinez scholarship recipient:
"Hey, I just wanted to let you guys know how much my scholarship means to me. My dad and I were laid off from work due to COVID, so funds haven't been the best. This is going to really help not just my family but my education. Jose was actually a good friend of mine, so it feels like, in a way, he's helping me too. Thank you so much for everything. I appreciate it so much."


Donating to the LTCC Foundation is easy and in most cases, tax deductible.