Lisa Maloff University Center
The Lisa Maloff University Center at Lake Tahoe Community College offers a higher level of comfort and technology for advanced education, meetings, and special events on Lake Tahoe's South Shore.
Designed as the hub for access to higher education, the University Center provides the most modern and effective instructional, multimedia, and telecommunications equipment available to engage students with. Learn more about the degrees and certificates that are currently available through our University Partners. This innovative facility is also available for organizations and businesses looking for an impressive space to host their meetings in.
The design of the University Center weaves mountain modern elements and upscale touches with abundant natural light to create bright and airy spaces. The 7,000-square-foot space includes four flexible rooms that are fully equipped with the latest technology, including interactive displays, laser projectors, and motion sensing cameras. The building also has a fully integrated executive conference room and an outdoor courtyard that can serve as a hosting area for special events.
Learn more at ltccmeetings.com.
Book the University Center!
To learn more or to schedule your event, email lmuc@ltcc.edu
Four Flexible Classrooms
Crestron technology provides world-class audio and video quality for multi-media presentations, online collaboration, live streaming, and presentation capture
6500 lumen laser projector that supports 4k content and large format screen included with classroom rental
Three cameras in every classroom, including two motion sensing and one digital document camera
System is preloaded with most collaboration software available on the market
Huddle desks with 43" flat panel screens provide areas to work collaboratively and display content at multiple locations throughout the classroom (available in U110 and U111 only)
Flexible space and furniture adapts to accommodate 50 seats
Executive Conference Room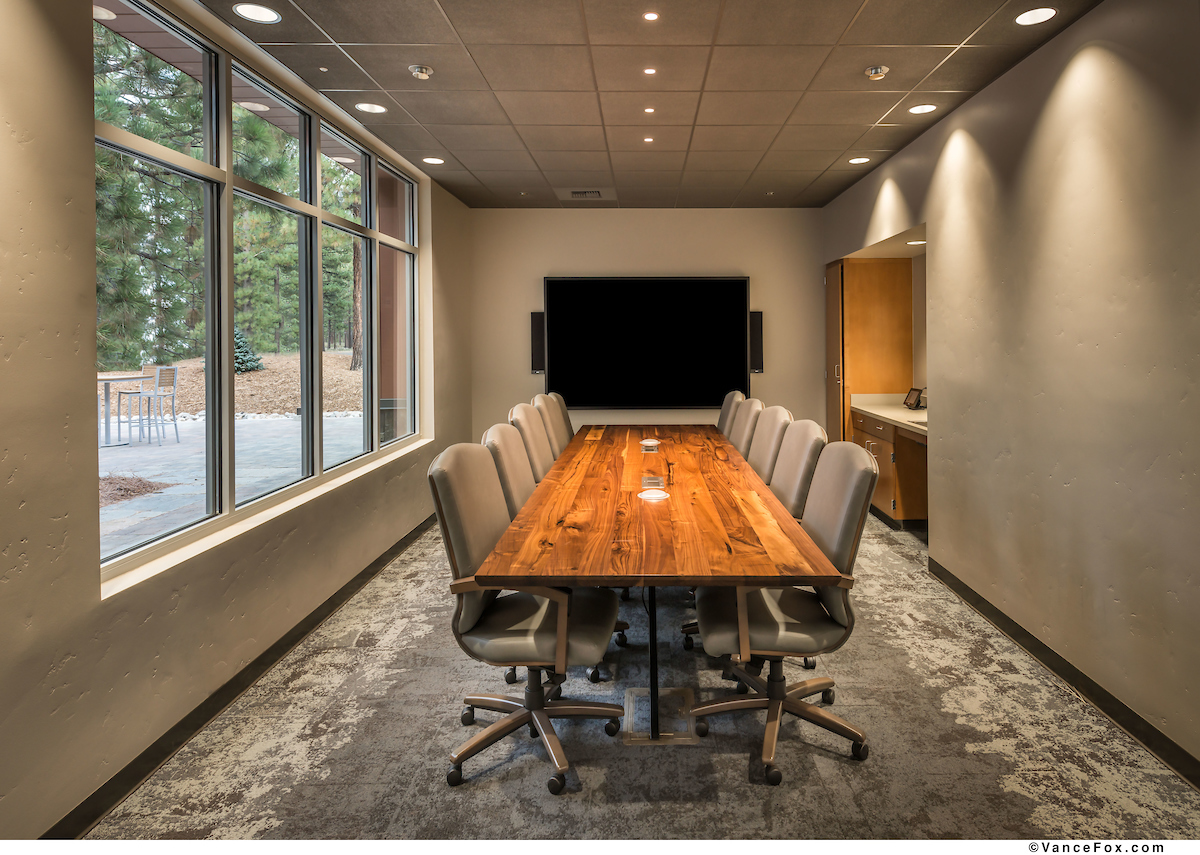 98" ultra HD 4K touch sensitive flat panel television provides full connectivity for presentations and online conferencing
Innovative executive conference table handcrafted by Mez Works Furniture

in South Lake Tahoe
Food and beverage area with sink
Seats up to 12
It's Easy Being Green
A lot of thought went into every element of the Lisa Maloff University Center, including its impact on our sensitive Lake Tahoe environment. That's why it was important for us to create a building that is functional, eye-catching, and operationally clean. The building uses state-of-the-art conservation construction to maximize energy efficiency, water conservation, indoor air quality standards, and sustainable building materials.