Demonstration Garden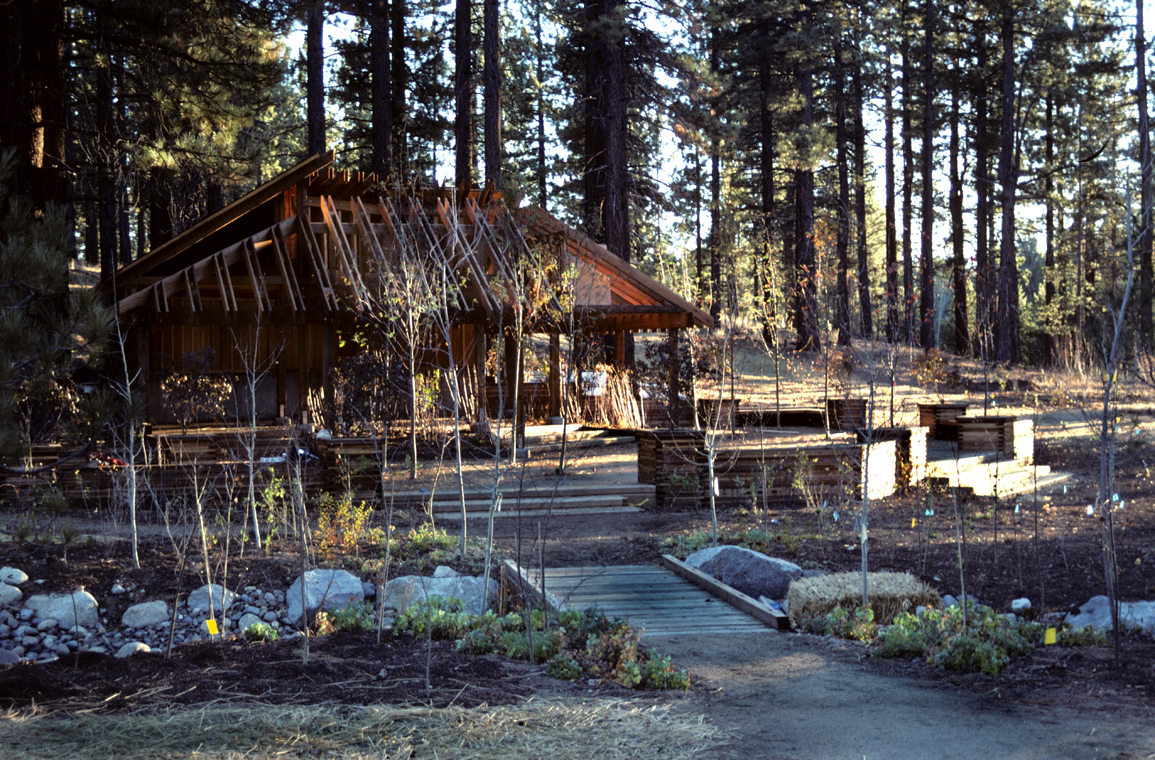 The garden demonstrates successful landscaping and gardening at Lake Tahoe. It is a thriving alpine garden and a great spot for students to enjoy Tahoe's unique environment.
Garden History
---
In 1984, a single individual envisioned what is now a flourishing seven-acre garden that showcases attractive native and adapted plants while using conservation techniques in order to address water quality concerns. This site was originally very disturbed by human activity serving as a borrow pit for the construction of roads and later as a recreation area for off road vehicles. Its bare compacted soils supported little vegetation and directly contributed sediment into Lake Tahoe via Trout Creek. Construction began in the spring of 1990 with a grand opening in 1991. Now it is a thriving, functional landscape where the community and visitors can enjoy and learn about Tahoe's unique environment. The garden continues to expand and make improvements through generous donations and agency partner collaboration.
Community Partnership
---
The garden is part of a community partnership designed to protect and preserve the Lake Tahoe Basin by showcasing landscapes to:
• Promote the use of water efficient native and adapted plants and gardening practices
• Display native and adapted plants in an attractive natural setting
• Demonstrate Best Management Practices and other backyard conservation practices
• Provide a public venue for inspiration and education.
Best Management Practices (BMPs)
---
This site demonstrates methods to minimize erosion and control runoff. Workshops on implementing best management practices are held during the spring. For more information on workshops, check the Tahoe Regional Planning Agency website.
Events
---
Public garden events are posted on the college's online Event Calendar.
Special thank you to the following organizations for their continued support and dedication to the garden: California Tahoe Conservancy, Lahontan Water Quality Control Board, Lake Tahoe Community College, South Tahoe Public Utility District, Tahoe Regional Planning Agency, Tahoe Resource Conservation District, Volunteers.
Donate
---
Donate through the Lake Tahoe Community College Foundation or call (530) 541-4660 x 245.