Fitness Education Center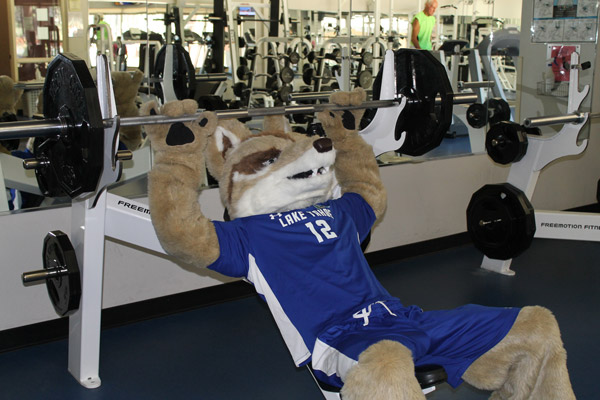 Monday - Friday: 6am - 9pm
Contact: (530) 541-4660 x 355
---
The Fitness Education Center at LTCC is back! Students can register for FEC-related classes and use the facility once again, and permanent LTCC employees can also resume using the FEC.
For some classes, all students will need to do to register is fill out the Non-Credit Enrollment Form and submit it in person at the One-Stop Office temporarily located in the Student Center off of the Main Building Commons.
With all FEC classes, you can expect expert instruction and guidance in developing a comprehensive, individually tailored exercise program based on your goals, preferences, and capacity. All FEC courses provide complete access to all equipment during all hours of operation. Please check the schedule for days, times, and information about fees and registration.
---
While the FEC was closed during the pandemic, our team stayed busy prepping the facility and fine tuning our practices to be as safe as possible upon your return. Our facility has been deep cleaned and disinfected many times, and our air filtration system has been evaluated and maintained. Additionally, a commercial-grade HEPA filter is now installed on the FEC floor to improve air quality and flow. Some equipment was removed from the FEC to help maintain safe distances between occupants. We are committed to an impeccable level of cleanliness always, and even more so now.