Child Development Center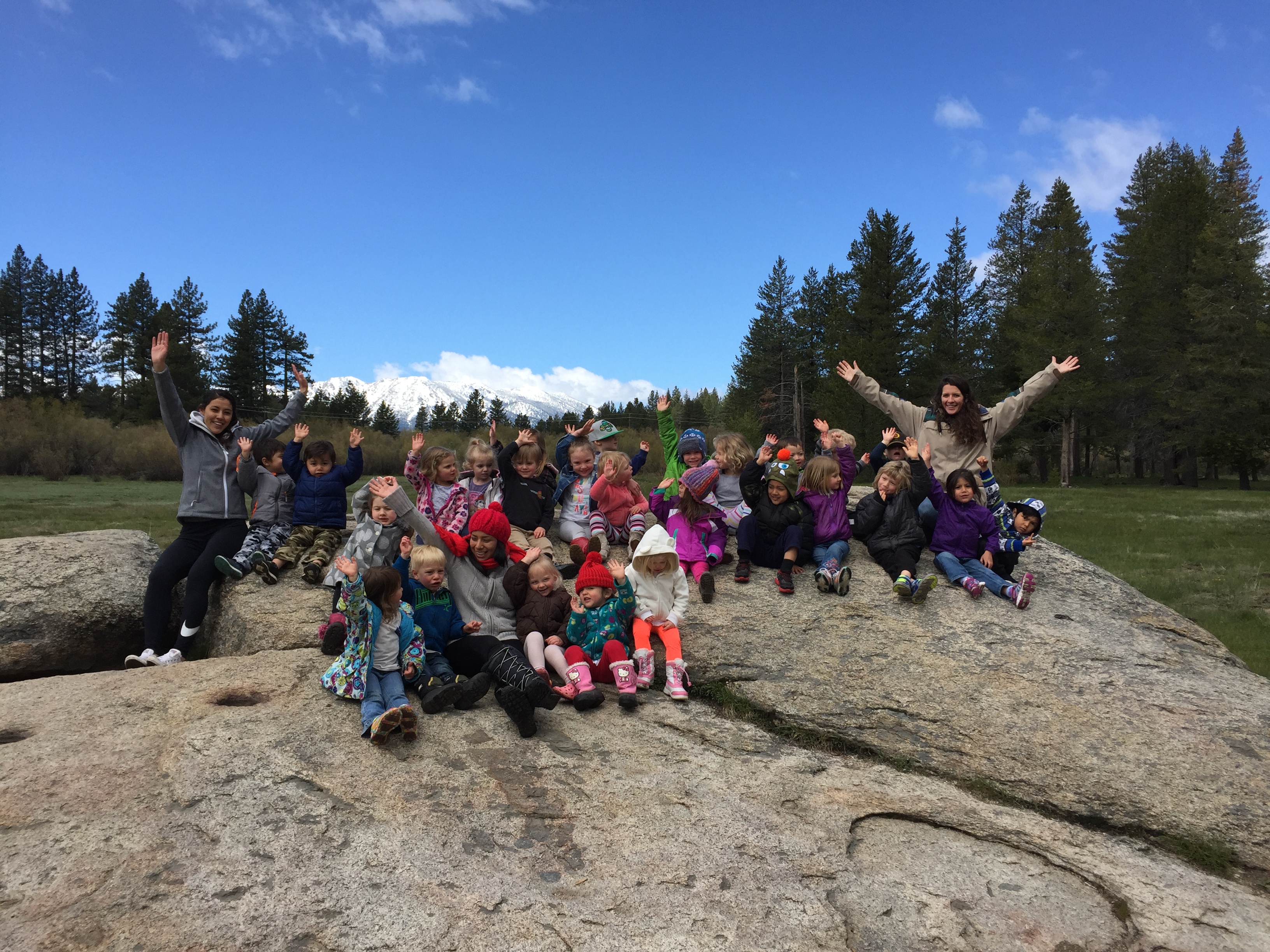 ---
The Child Development Center (CDC) at Lake Tahoe Community College (LTCC) is a fully licensed childcare facility located on LTCC's campus. Licensed for 46 children aged 6 weeks through pre-kindergarten or 6 years, the CDC is a model facility for Early Childhood Education students.
Our philosophy is based on the belief that children learn through play. The LTCC Child Development Center provides a hands-on, developmentally appropriate curriculum that meets the needs of the children as a group and each child as an individual. The staff works closely with each family to assess the child's and the family's needs within the child care setting.
Open year round, the CDC serves the childcare needs of students, staff, and community members. We do maintain a waitlist but staff, students and currently enrolled families of LTCC have first priority when space is available.
Childcare is available in full or half day blocks, and meals are provided. We prefer that children be enrolled for a minimum of two half-days per week, as this benefits both the child and the staff in getting to know each other.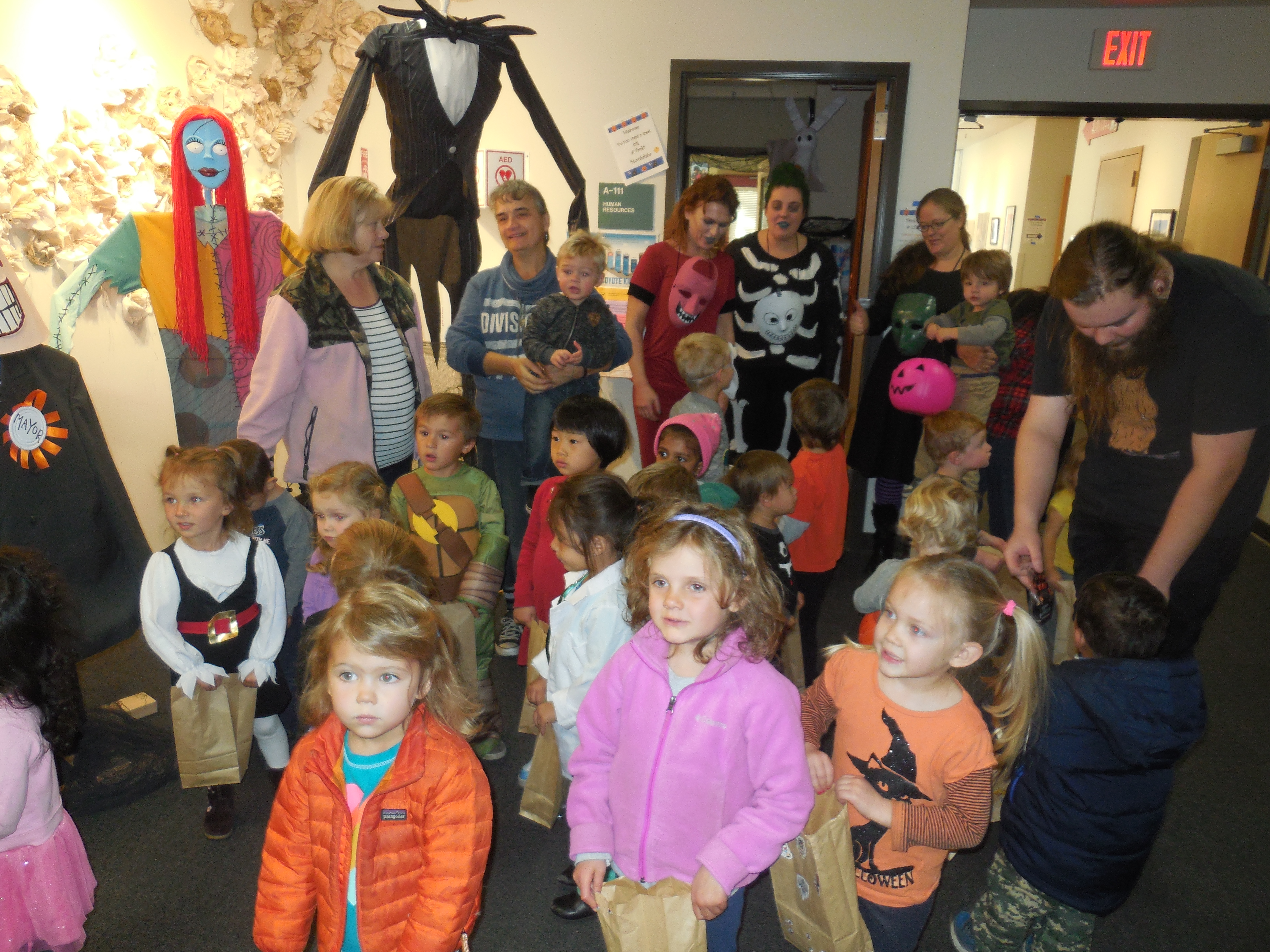 The CDC provides a safe and nurturing environment where children can trust their caregivers. The curriculum addresses the development of the physical, cognitive, social and emotional development of each child. We believe that children become independent learners by having flexible, open-ended equipment and materials easily accessible to them. In recognition of this, the program encourages active exploration and free choice in a richly equipped learning center environment.
Young children are members of families, and the CDC recognizes that the family is the primary influence on the child's growth and development. The CDC considers each family's needs and desires for their children. Welcoming parents into the center and encouraging them to share their expertise with other children, staff and parents strengthens the center-family bond.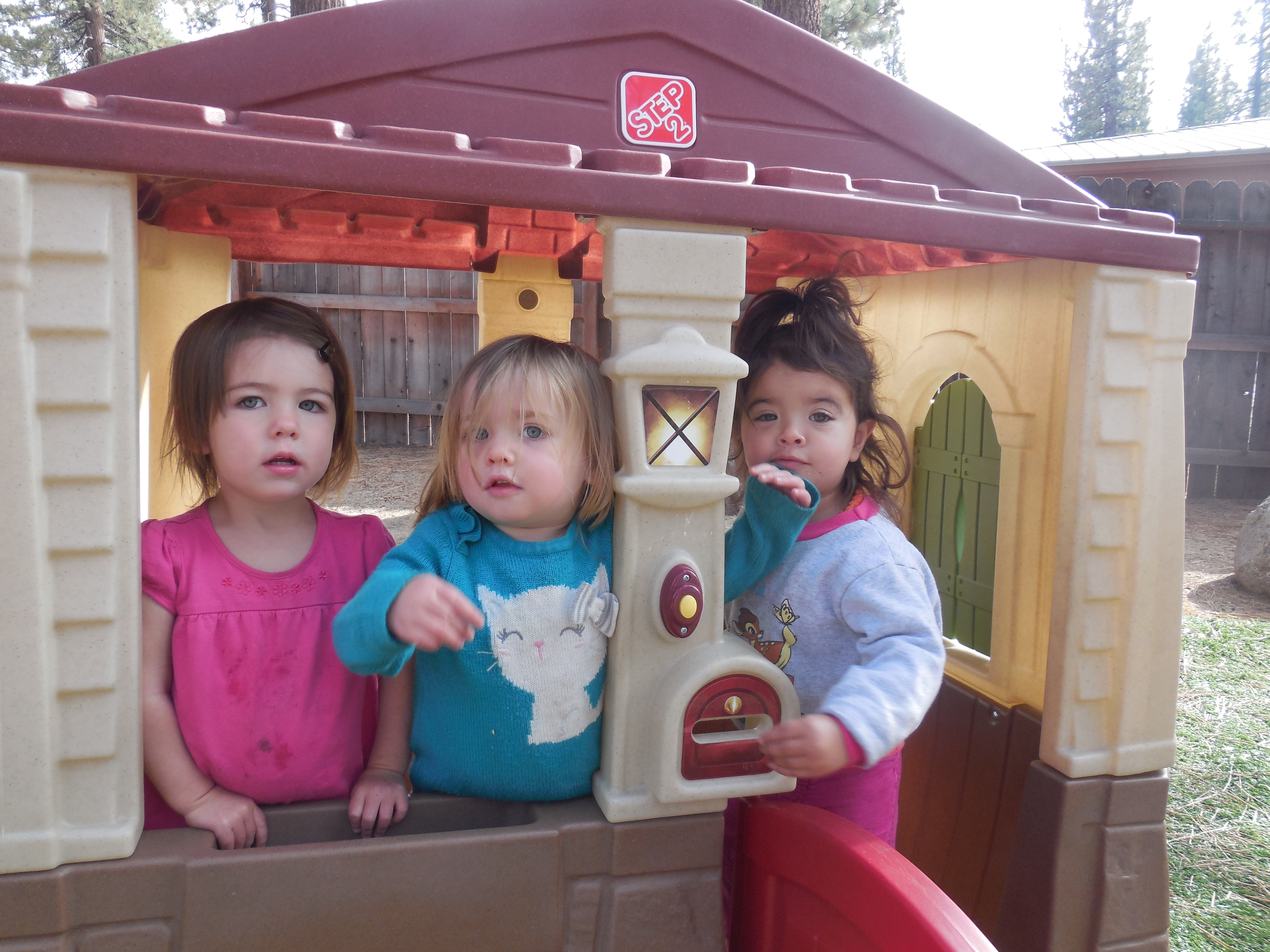 A child's self-esteem is based on pride in his/her culture, appreciation of his/her feelings, celebration of his/her uniqueness, and experiences of success. At the CDC, all staff members treat each child and his/her family with respect and appreciation.
The center is designed as a service for the child, his or her family, the college, and the community. Through observation and participation, college students interested in becoming teachers of young children start to learn their craft. The program provides for the total development of each child through coordination of safe and hygienic physical facilities, appropriate educational programs, trained staff, and limited referrals for social, health, psychological and nutritional services. The center also provides parent education and parent participation opportunities. Admission to the center is open to all children regardless of race, creed, sex, color or religious affiliation. The program refrains from religious instruction or worship.
Guests are not allowed at this time and we are unable to give tours. For those wishing to get on our waiting list, please complete this form and email it to allen@ltcc.edu. Once we are able to offer you a spot, we will ask you to come in to visit and get to know us.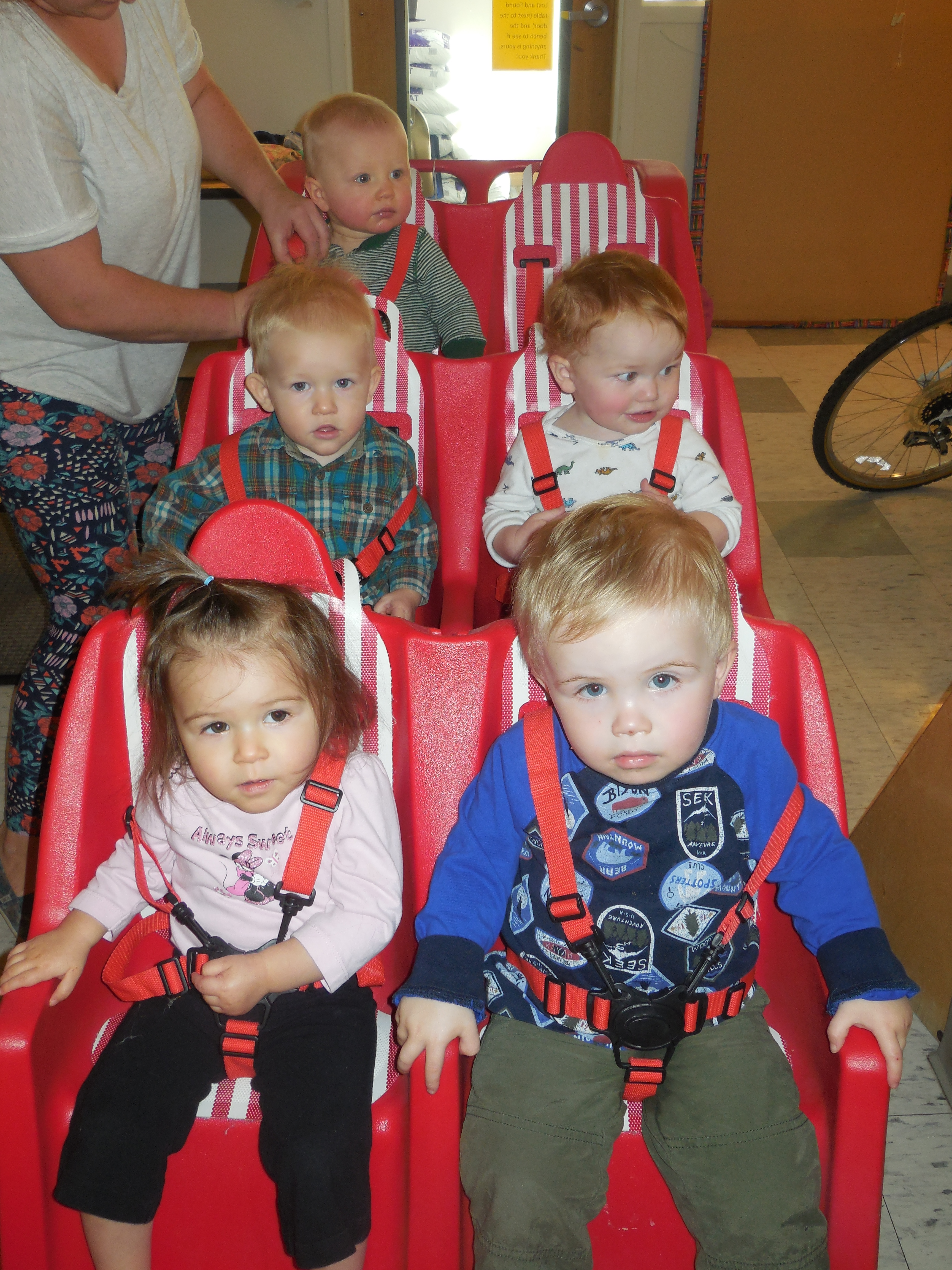 Ratios
Infant 3:1
Toddler 4:1
Preschool 8:1
In accordance with Federal civil rights law and U.S. Department of Agriculture (USDA) civil rights regulations and policies, the USDA, its agencies, offices, and employees, and institutions participating in or administering USDA programs are prohibited from discriminating based on race, color, national origin, sex, disability, age, or reprisal or retaliation for prior civil rights activity in any program or activity conducted or funded by USDA.
Persons with disabilities who require alternative means of communication for program information (e.g. Braille, large print, audiotape, American Sign Language, etc.), should contact the Agency (State or local) where they applied for benefits. Individuals who are deaf, hard of hearing or have speech disabilities may contact USDA through the Federal Relay Service at (800) 877-8339. Additionally, program information may be made available in languages other than English.
To file a program complaint of discrimination, complete the USDA Program Discrimination Complaint Form, (AD-3027) found online at: http://www.ascr.usda.gov/complaint_filing_cust.html, and at any USDA office, or write a letter addressed to USDA and provide in the letter all of the information requested in the form. To request a copy of the complaint form, call
(866) 632-9992. Submit your completed form or letter to USDA by:
Mailing Address
U.S. Department of Agriculture
Office of the Assistant Secretary for Civil Rights
1400 Independence Avenue, SW
Washington, DC 20250-9410;
Fax: (202) 690-7442
E-mail: program.intake@usda.gov.
This institution is an equal opportunity provider.
De conformidad con la Ley Federal de Derechos Civiles y los reglamentos y políticas de derechos civiles del Departamento de Agricultura de los EE. UU. (USDA, por sus siglas en inglés), se prohíbe que el USDA, sus agencias, oficinas, empleados e instituciones que participan o administran programas del USDA discriminen sobre la base de raza, color, nacionalidad, sexo, discapacidad, edad, o en represalia o venganza por actividades previas de derechos civiles en algún programa o actividad realizados o financiados por el USDA.
Las personas con discapacidades que necesiten medios alternativos para la comunicación de la información del programa (por ejemplo, sistema Braille, letras grandes, cintas de audio, lenguaje de señas americano, etc.), deben ponerse en contacto con la agencia (estatal o local) en la que solicitaron los beneficios. Las personas sordas, con dificultades de audición o discapacidades del habla pueden comunicarse con el USDA por medio del Federal Relay Service [Servicio Federal de Retransmisión] al (800) 877-8339. Además, la información del programa se puede proporcionar en otros idiomas.
Para presentar una denuncia de discriminación, complete el Formulario de Denuncia de Discriminación del Programa del USDA, (AD-3027) que está disponible en línea en: http://www.ascr.usda.gov/complaint_filing_cust.html y en cualquier oficina del USDA, o bien escriba una carta dirigida al USDA e incluya en la carta toda la información solicitada en el formulario. Para solicitar una copia del formulario de denuncia, llame al (866) 632-9992. Haga llegar su formulario lleno o carta al USDA por:
Correo
U.S. Department of Agriculture
Office of the Assistant Secretary for Civil Rights
1400 Independence Avenue, SW
Washington, D.C. 20250-9410
Fax: (202) 690-7442
Correo Electrónico: program.intake@usda.gov.
Esta institución es un proveedor que ofrece igualdad de oportunidades.