Duke Theatre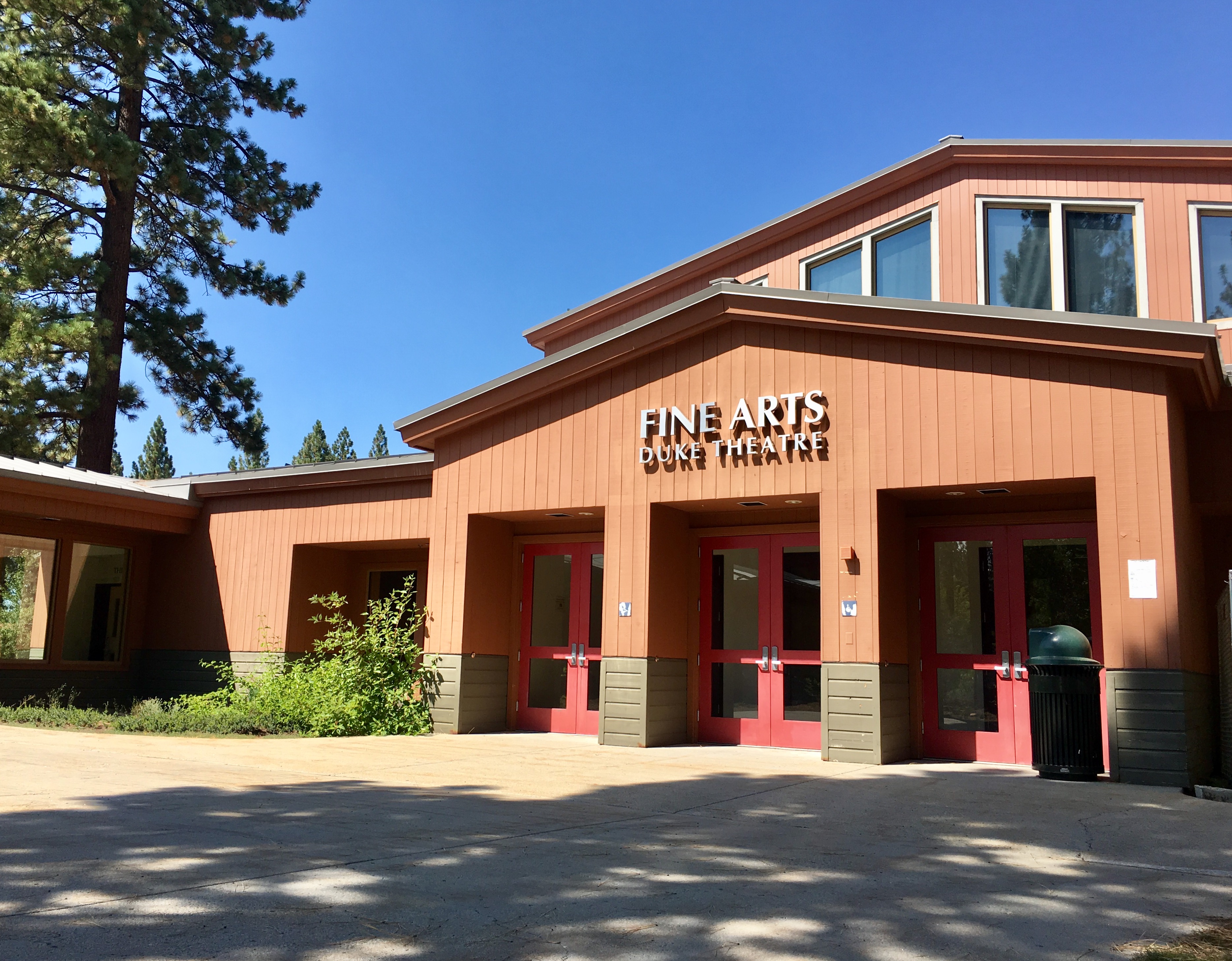 The Duke Theatre opened in 1996, and is named after the college's first superintendent/president, Dr. James Duke. It's home to the Theatre Arts Department and classes. It has 190 permanent seats, but the total seating capacity can reach 269 seats with the addition of extra rows of folding chairs. The first several rows of permanent seats also offer flip-up table tops for note taking.
About the Theatre
---
• 60' x 60' black box theatre with 20' grid 20' wide projection screen
• 2 Lycian StarkLite HMI Followspots 288 circuits, wired dimmer per circuit with 2.4K dimmers
• Full 5.1 surround sound capability
• Green room Costume lab 2 dressing rooms with a full bath and shower for each scene shop with 13' wide x 18' tall tunnel linking to the theatre
• Wheelchair accessible booth Concession area with full refrigerator/freezer, microwave and sink
• Foyer can comfortably accommodate 100, standing room only

Theatre Rental Information
---
The Duke Theatre is available for community rentals. A Theatre Technician is also available, schedule depending. Please review the Facility Rental page for more information.