Rising Scholars Program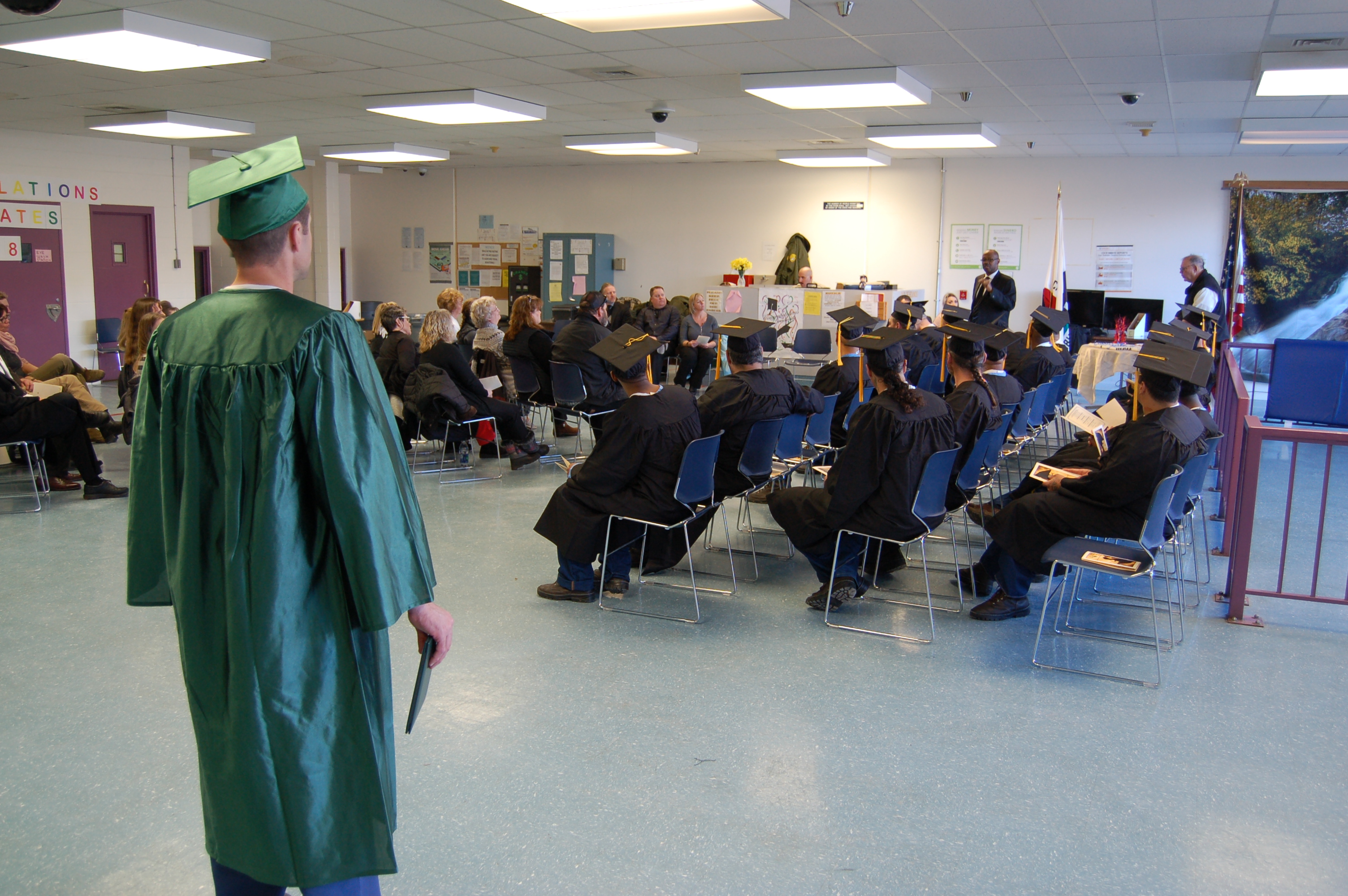 The Rising Scholars Program (RSP) at Lake Tahoe Community College was introduced to serve aspiring scholars housed in California's correctional facilities with a main goal to provide access to education, while fostering confidence in students. Since the program's implementation, the LTCC community has evolved to serve both adults and juveniles who are currently and formerly incarcerated and detained in Northern California.
Currently detained/incarcerated students can

earn their Associate degree for Transfer (AD-T) in Sociology. Some locations also offer opportunities to earn Career & Technical Education certifications.

Formerly incarcerated/detained students in the Lake Tahoe Basin and beyond can expect to receive a myriad of services from the Rising Scholars Program, such as: yearly record expungement clinics, priority registration, leadership development, dedicated academic counselor support, and more.
The RSP is an innovative program fostering self-assurance and academic success for currently and formerly incarcerated/detained students. RSP was first approved as a pilot program by LTCC's Board of Trustees in 2015. In Spring 2017, LTCC's Substantive Change Proposal received approval from the Accrediting Commission for Community and Junior Colleges (ACCJC). Since then, we have expanded the program to include online offerings, face-to-face faculty interactions, professional development, special events, and free book-in-common readings. We look forward to growing and better serving our community and state to actively break down the systems of oppression and mass incarceration.
---
Who We Are

LTCC's Rising Scholars Program has a purpose-driven team behind it that values serving our community, state and the many Californians affected by the criminal justice system. We provide quality access to educational opportunities for justice-impacted learners. We believe in the impact that a humanizing educational experience has to offer, and we put our students' needs first.
This means that we prioritize our students in every decision we make. We believe that putting our students first ensures that they have the best possible experience while they pursue their education. Our decision-making process involves actively seeking input from students and taking their perspectives into account when making important choices. We also prioritize transparency in our decision-making, ensuring that students are informed about the reasoning behind our choices and the potential impacts on their academic and personal lives. By prioritizing our students in our decision-making process, we aim to create a supportive and inclusive community that fosters academic excellence and personal growth.
LTCC's RSP serves:
Formerly incarcerated or detained students
Students in federal facilities (when allowed)
Students in county facilities
Students in youth facilities
Students in CDCR facilities

Have a question?
We're just a call or email away:
Lake Tahoe Community College
One College Drive
South Lake Tahoe, CA 96150
rsp@ltcc.edu
(530) 541-4660 x311