Graduation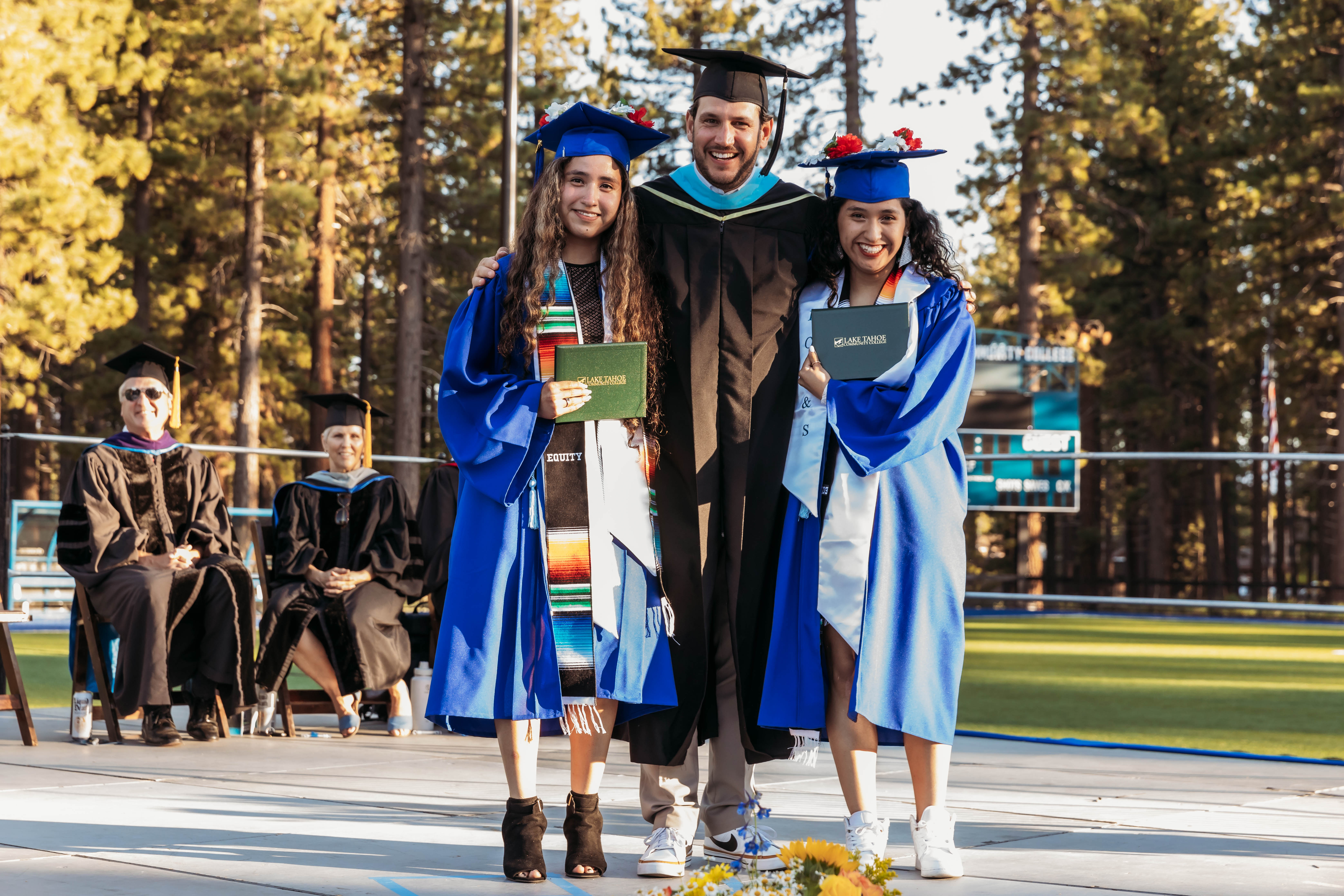 LAKE TAHOE COMMUNITY COLLEGE 2023 COMMENCEMENT CEREMONY
Friday, June 30 @ 6pm
LTCC's Synthetic Turf Soccer Field
Degree and certificate earners, this is YOUR day! Mark your calendars and be sure to join us for a joyous celebration as we gather to honor all of our 2023 AA degree and certificate grads, along with our bachelor and master degree earners from the Lisa Maloff University Center!
Graduation will be held Friday, June 30 beginning at 6pm outside on LTCC's synthetic turf soccer field, weather permitting.
Much more information will come soon - please continue to check this webpage for updates as we get closer to your big day!
---
Graduates: No guest tickets are required to attend Commencement, and all are welcome. The 2023 ceremony will be held outdoors on LTCC's synthetic turf soccer field, located immediately next to the standalone Physical Education Center building on campus. Parking at LTCC is free! Park either in the main lot immediately adjacent to the soccer field, or park in the Community Playfields lot on the other side of the field, accessible via Al Tahoe Boulevard.
Answers to commonly asked questions about graduation are below. If you need further information, please contact the Office of Student Life at studentlife@ltcc.edu.
~ Frequently Asked Questions ~
Submit photos and song requests for the day of graduation by following the links in your Grad Pack emails!
Check your student email for updates pertaining to graduation and for information on how to record your name (for pronunciation purposes). The day of, if your name is commonly mispronounced, please inform the announcer of the correct pronunciation when you hand them your name card.
---
Download Your Free 2022 Graduation Photos!