Coyote Pride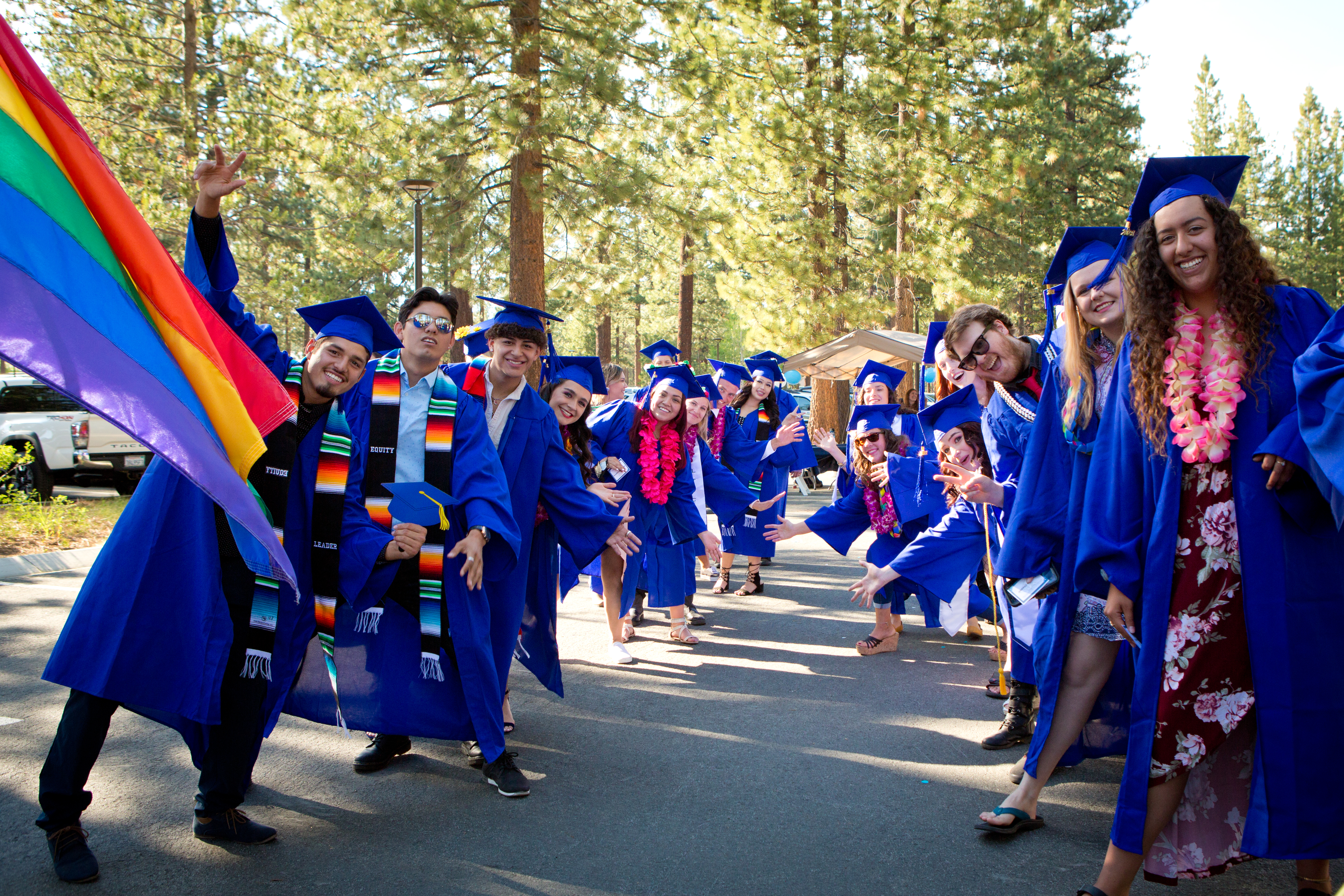 Lake Tahoe Community College's Coyote Pride program provides above-and-beyond support for LGBTQ+ students who need an additional sense of security, a support system they can count on, and a safe place where they are always welcomed warmly.
LTCC provides a large array of support services for all kinds of different student populations, and LGBTQ+ students have access to these as well. LTCC's Coyote Pride program goes beyond these programs however, serving a multitude of roles and filling a number of specific needs that these other support programs may not provide.
These include:
Providing a safe space on campus for anyone, regardless of sexual orientation, gender identity/presentation, ethnic heritage or cultural background.
Providing a nurturing place for students and employees who are coming out, and connecting them with supportive peers who can help them to navigate this sometimes difficult process.
Providing a confidential place for trans individuals to use their new gender pronouns and names.
---