Emergency Medical Services Faculty Search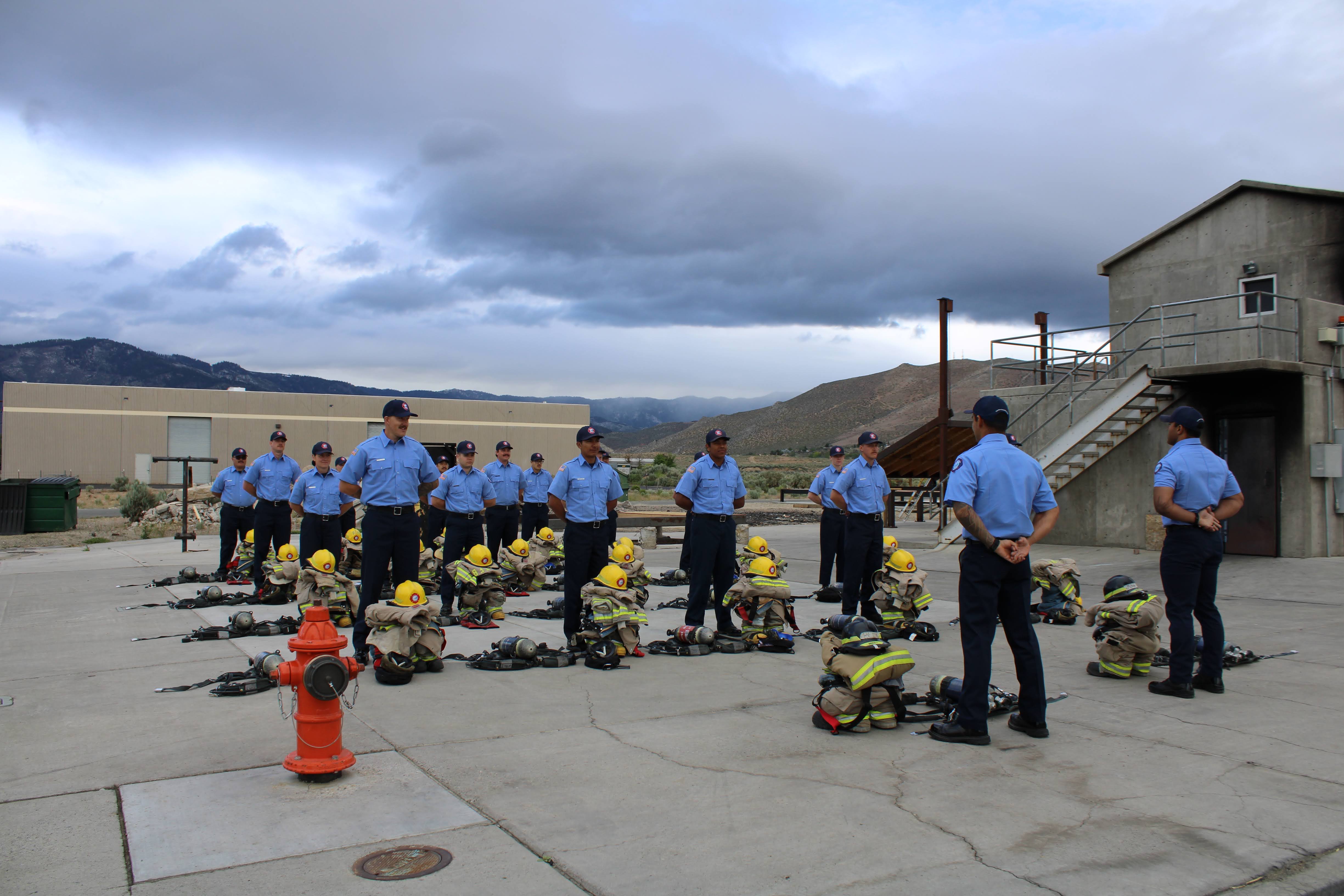 ---
Lake Tahoe Community College (LTCC) announces an opportunity to work as a full-time, tenure-track Emergency Medical Services (EMS) faculty member.


The Emergency Medical Services program at LTCC consistently serves up to 40+ Full Time Equivalent Students (FTES) annually through Emergency Medical Technician (EMT), Emergency Medical Responder (EMR), Wilderness First Responder (WFR), Wilderness First Aid (WFA), and related courses. EMS is central to the college's commitment to growing its Public Safety Training program, and nearly every section offered in the past two+ years has had a student waiting list. Adding a full-time, tenure-track EMS faculty member has the potential to significantly expand course section offerings, with the goal of doubling the number of sections and FTES within two to three years of start date. Courses are offered face-to-face, online, and in the Rising Scholars Program. The successful candidate will be expected to be qualified and willing to teach in each of these modalities, but primarily to build out face-to-face course offerings.

It is the mission of the Lake Tahoe Community College Emergency Medical Services program to provide stackable certificates en route to associate's degrees and related career pathways. The program is dedicated to helping students fill in-demand, high-wage jobs in the Allied Health and Public Safety industries. The department fosters the values of diversity, equity and inclusion as well as rigorous investigation, open-mindedness, collaboration, self-understanding, and respect for knowledge.
---
The Emergency Medical Services discipline is part of the Health and Public Safety
Meta Major
of the Guided Pathways initiative at LTCC. This includes improving the student experience through participation in the California Guided Pathways Project Cohort.
Teach assigned courses in the Emergency Medical Services curriculum.

Courses may vary by modality:

online, face-to-face, and enhanced virtual education (EVE). There is a requirement of some course load to be face-to-face teaching.
Serve as department lead by

Developing curriculum and maintaining a comprehensive instructional program in the Emergency Medical Services department;
Developing, maintaining, and assessing student learning outcomes for appropriate courses;
Developing departmental budget and class schedules;
Selecting textbooks; and
Assisting with the selection and coordination of adjunct faculty in the department as needed.

Participate in full-time faculty responsibilities including faculty and departmental meetings, departmental planning, community liaison, curriculum development, and committee assignments.
Develop, maintain, and assess student learning outcomes for appropriate courses; participate in and potentially oversee the use of assessments for ongoing improvement.
Develop and revise curriculum and maintain a comprehensive instructional program in the Emergency Medical Services department.
Develop departmental budget and class schedules.
Select textbooks and/or Open Education Resources.
Assist with the selection and coordination of adjunct faculty in the department as needed.
Consult with appropriate college faculty.
Be a liaison to the local and regional EMS and Public Safety community.
The ability to utilize innovative teaching practices, including participatory and critical thinking methodologies.
Familiarity with characteristics of community college students.
Understanding of small college environment.
An interest in and ability to incorporate technology in the teaching/learning process.
The ability to work independently.
---
Minimum Qualifications
All faculty must meet state-adopted minimum qualifications or the locally established equivalencies.
Emergency Medical Technology
Any bachelor's degree or higher plus two years of professional experience in Emergency Medical Technologies;
OR
Any associate degree plus six years of professional experience in Emergency Medical Technologies;
OR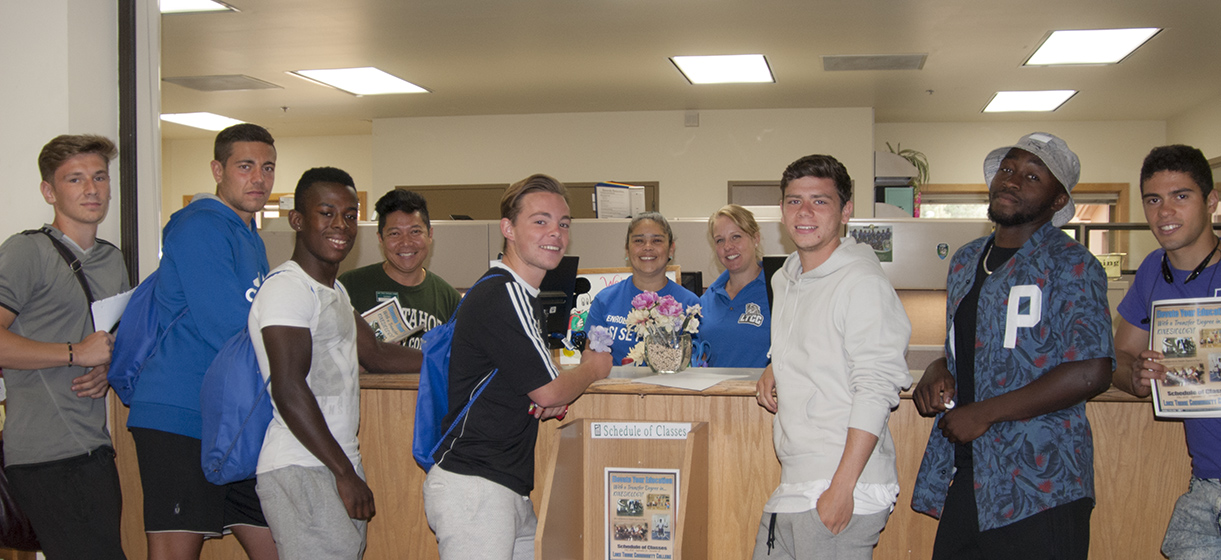 Professional experience is required when the applicant possesses a master's degree. The professional experience required must be directly related to the faculty member's teaching assignment.
NOTE:
Applicants who claim equivalent qualifications shall provide conclusive evidence that they possess qualifications that are at least equivalent to those required by the minimum qualifications of the area for which they are applying. It is the responsibility of the applicant to supply all evidence and documentation for the claim of equivalency at the time of application.
Demonstrated ability

to teach Emergency Medical Services courses at the community college level.
Demonstrated ability

to perform all of the responsibilities listed above.
Demonstrated sensitivity

to and understanding of the diverse academic, socioeconomic, cultural, disability, and ethnic backgrounds of community college students.
---
Complete applications must be received by noon on Monday, April 10, 2023, to be considered for this opening. LTCC reserves the right to reopen the position or extend the deadline if an adequate applicant pool is not received.

Prepare the following documents to include in your application:
Cover Letter indicating reasons for interest in position (limit to 500 words or one page please)
Current resume or

curriculum vitae

Supplemental questions
Transcripts of all post-secondary education (copies acceptable)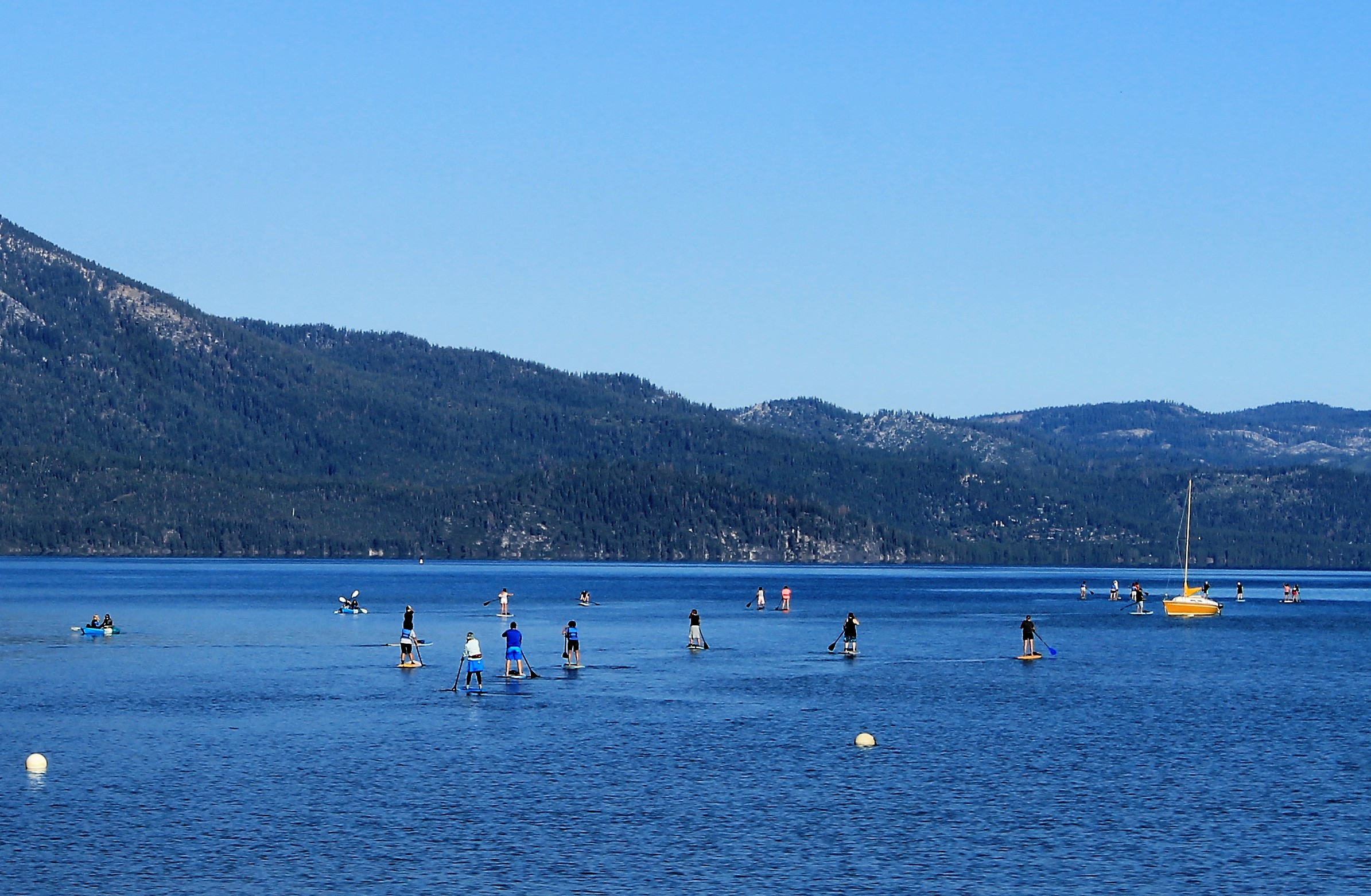 Applicants may be required to submit official transcripts upon offer of employment. Every effort should be made in the application to demonstrate the applicant's ability to meet the qualifications listed for the position.
Once submitted, packets will become the property of LTCC and will not be returned. Only completed packets will be considered.
After review, applicants judged most suitable for the position will be invited to initial interviews. These applicants will be notified by phone on or about
April 19, 2023
. Initial interviews will be conducted by a committee of campus constituents and are tentatively scheduled for
May 4 & 5 2023.
Finalists will then be selected and invited to a secondary process. Meeting the minimum requirements does not guarantee an interview.
LTCC
reserves the right to return to the applicant pool at any point during the recruitment process.
Candidates advanced for final interviews for this position must agree to a full background and reference check.
Lake Tahoe Community College adheres to Title IX of the Educational Amendments of 1972 and the Rehabilitation Act of 1973 and is an Equal Opportunity Employer.
If you are in need of special services or facilities due to a disability in order to apply or interview for this position, please call the office of Human Resources at 530-541-4660, ext. 226.
---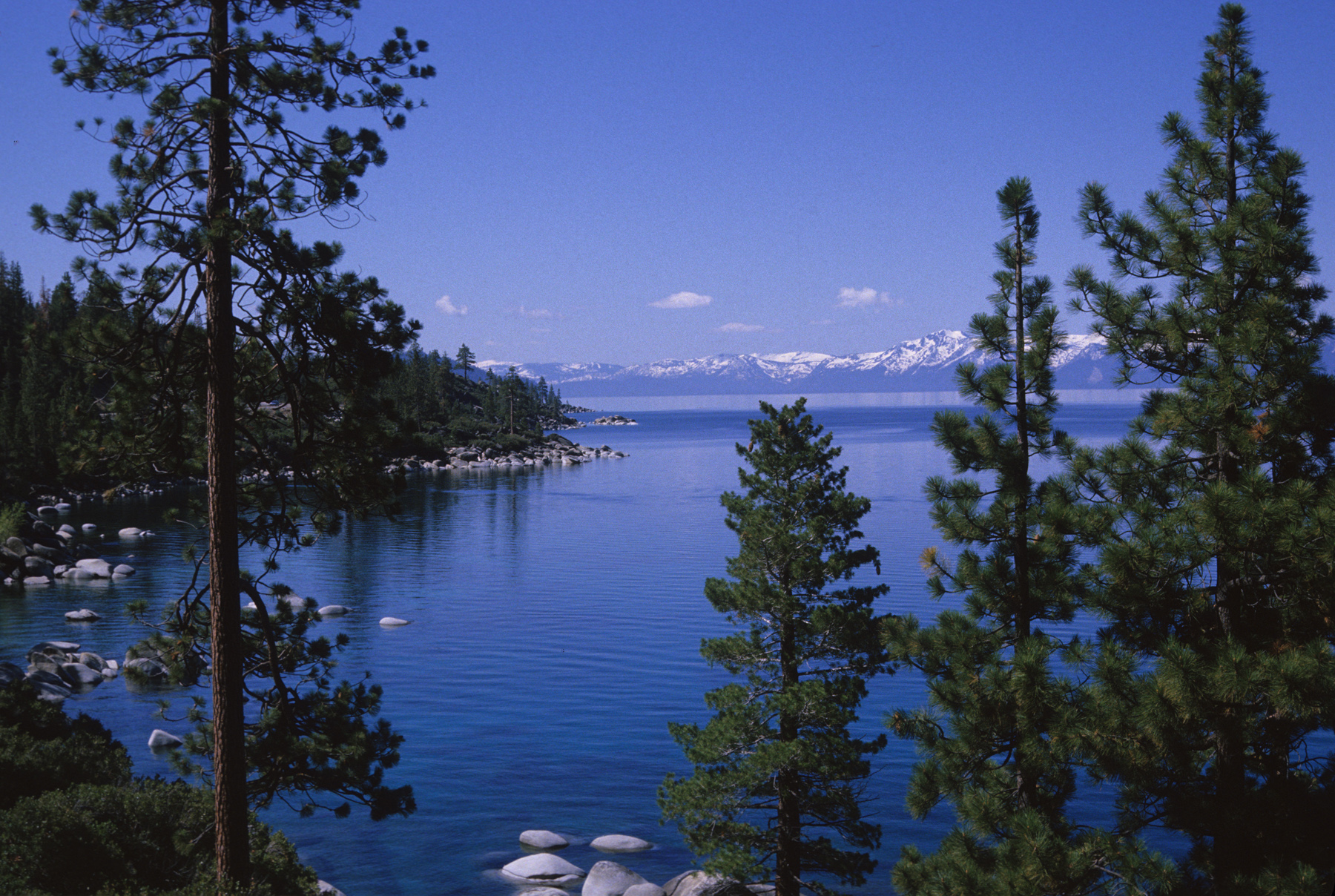 Salary Range:
LTCC
offers a competitive compensation package that includes a starting placement salary of
$57,412
to
$75,100
annually for faculty meeting minimum qualifications or the equivalent, dependent upon work and teaching experience, or placement salary of
$72,341
to
$90,029
annually for faculty who hold a doctoral degree, dependent upon teaching and work experience. This position includes an additional summer stipend equivalent to
6.25% of base salary
. For example, if positioned at a base salary of $67,519 the additional summer stipend would be $4,220. See the
faculty salary schedule
for further information regarding education and salary placement.

Benefits:
Health and Welfare benefits include medical, dental, vision, life insurance, and long term disability. These benefits also include full coverage of a gold-level medical plan which, on average, covers 80% of healthcare expenses for a standard population.
LTCC
also matches 19.1% of an eligible employee's salary and contributes it into a CalSTRS pension account for qualifying employees.

Work-Life Balance:
This position is a 177-day contract over fall, winter, and spring quarters. This position is exempt from overtime compensation. 10 days of sick leave accrue annually.
The Superintendent/President and the selected candidate will mutually agree on the terms of employment and the start date. The preferred start date is September 13, 2023.

Employment with Lake Tahoe Community College is not official until the selected candidate meets all pre-employment requirements. All new employees are required to submit official transcripts, proof of freedom from tuberculosis, proof of eligibility to work in the United States, and fingerprints for California Department of Justice clearance.
---
LTCC is an evolving, dynamic California community college located in South Lake Tahoe. The waters and surrounding forests of Lake Tahoe are a national treasure, and LTCC's campus is a microcosm of the region's natural beauty. Located 6,229 feet above sea level, LTCC is Northern California's highest altitude college. This enthusiastic college community serves students from the bi-state, multi-jurisdictional Tahoe watershed area, and includes many students from neighboring Nevada communities, other states in the country, and from around the world.
LTCC serves a diverse student community — it's a key component of our strength. LTCC strives to speak out against racism and violence, and also address the unchecked microaggressions that occur far too often on campus and in the community. More specifically, LTCC is working to capture and weave anti-racism into curriculum, and especially in public safety programs. LTCC continues to work to do a better job of presenting coursework that informs the next generation of public safety providers, helping them understand historic racism and implicit bias, the benefits of diversity and inclusion, and the power of building close relationships with all members of the communities they will one day swear to serve and protect.
LTCC's Lake Tahoe College Promise program is one of the most comprehensive in the state, and provides free tuition to first-time, full-time students for up to three years. It also includes a wealth of support services and specialized events just for Promise students. The program is available to all California residents and Dreamers, and Nevada residents and Dreamers living within the Tahoe Basin. LTCC's is the only bi-state Promise program in the country.
Eligible students can receive: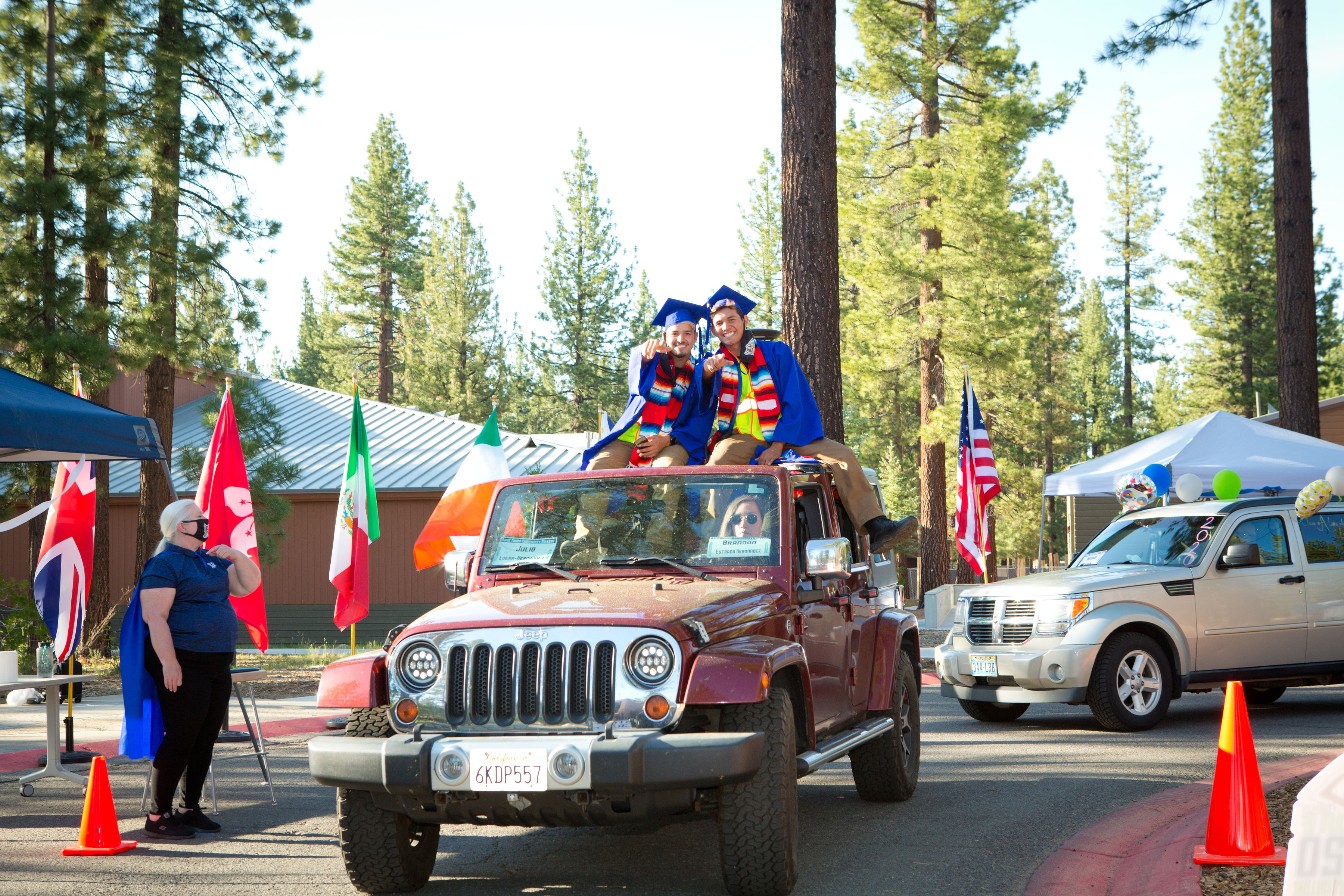 Free tuition for up to three years
Priority access to the free Textbook Lending Library
$100/quarter to use with the LTCC Bookstore
Priority registration
Dedicated Promise counselor
Access to peer mentors
Free tutoring, academic counseling, and other support services
As the college promise program took shape on campus, it ensured that funding would be available to make the promise of free tuition and the hope of a debt-free degree available to DREAMers to. LTCC serves a bi-state community, and ensuring that DREAMers living in the Tahoe Basin in either state could be eligible for free tuition and extensive educational support along with documented citizens was a cornerstone of our Lake Tahoe College Promise program from its beginning.
LTCC is accredited by the Accrediting Commission for Community and Junior Colleges (ACCJC) of the Western Association of Schools and Colleges, a regional accrediting body recognized by the Council for Higher Education and the U.S. Department of Education. In January 2018, LTCC had its accreditation reaffirmed for a seven-year period as the result of a comprehensive evaluation.
LTCC was originally granted accreditation in January 1979. Accreditation status has successfully been maintained ever since through a regular process of self-evaluation and review. The University of California, the California State Universities, and other accredited colleges and universities give full credit for equivalent and transferable courses satisfactorily completed at LTCC.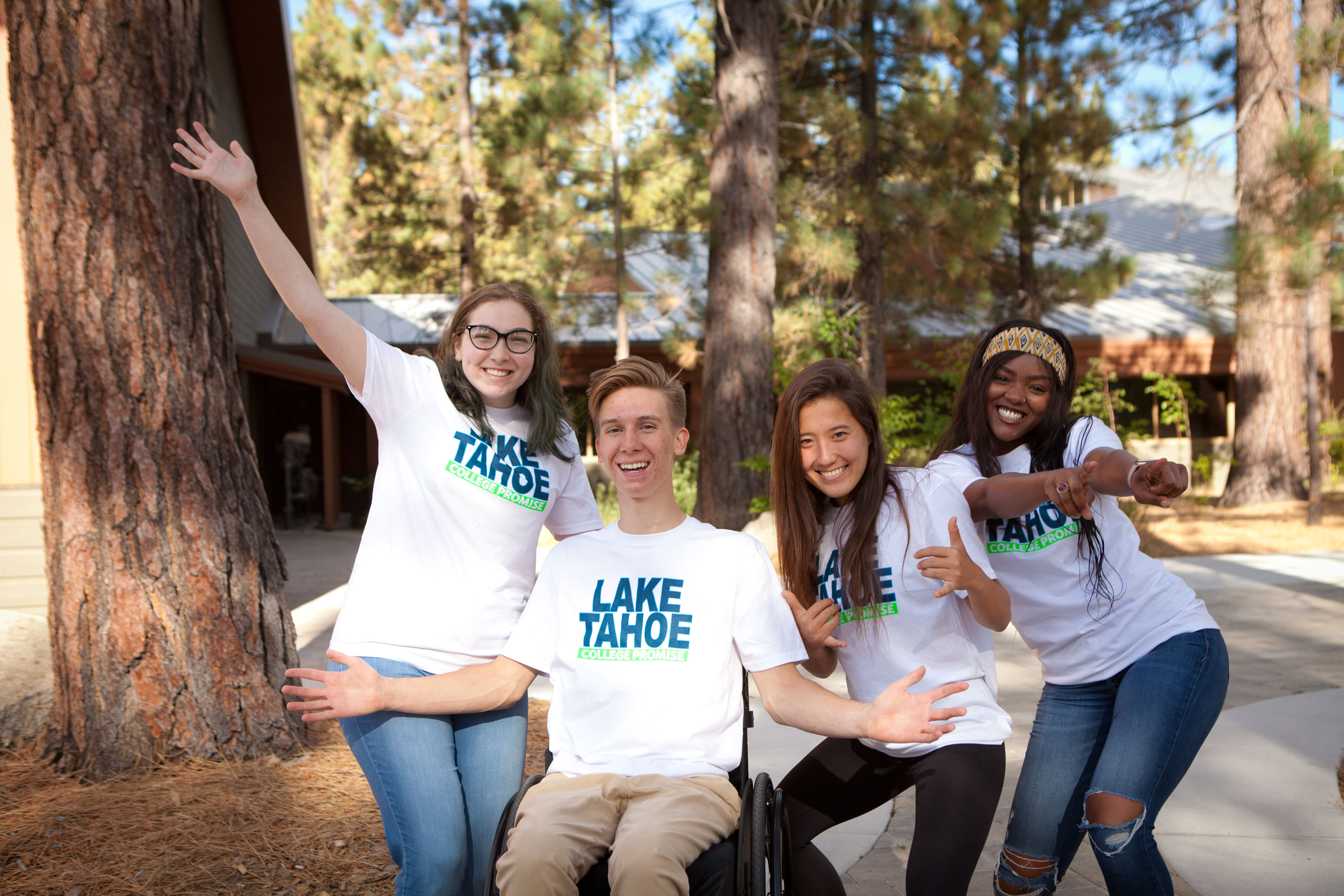 LTCC's progress and stability rooted in an institutional commitment to student success and constant efforts to realize opportunities related to the region's unique geography, environment, and history. LTCC currently offers 29 associate degrees, including 15 AA transfer degrees that provide seamless matriculation to four-year institutions. Additionally, LTCC currently offers 31 certificates. Students planning to transfer to a four-year university have a wide variety of options, as LTCC offers the equivalent of the first two years of a four-year university program. LTCC's campus is also home to the Lisa Maloff University Center, which provides access to a variety of advanced degree programs through our university partners.
In addition to quality programs for traditional students, LTCC has expanded its career and technical education offerings and innovative summer programs. The Intensive Spanish Summer Institute (ISSI) draws approximately 500 students from across the United States for a one-week immersion experience in Spanish language and culture. LTCC's regionally accredited Lake Tahoe Basin Fire Academy prepares students for Firefighter I certification in California.
LTCC's campus is also home to the Child Development Center (CDC), a fully licensed child care facility providing care and education to children aged 6 weeks through 6 years. The CDC provides a hands-on, developmentally appropriate curriculum. Open year round, the CDC serves the child care needs of students, staff, faculty and community members. Childcare is available in full or half-day blocks, and meals are provided.
LTCC, a single-college district, is widely recognized as the hub of culture and education for the surrounding community and is working toward its vision of becoming "California's premier destination community college."
LTCC currently serves just over 8,000 students annually, helping them to earn terminal degrees, preparing them for transfer to four-year institutions, instructing them in basic skills, and readying them for successful careers through the college's career and technical education offerings.
As an open-door institution, LTCC strives to minimize barriers to college participation for those within and outside of its service area. Ensuring access to higher education is central to the core mission of LTCC:
OUR MISSION
Lake Tahoe Community College serves our local, regional, and global communities by promoting comprehensive learning, success, and life-changing opportunities. Through quality instruction and student support, our personalized approach to teaching and learning empowers students to achieve their educational and personal goals.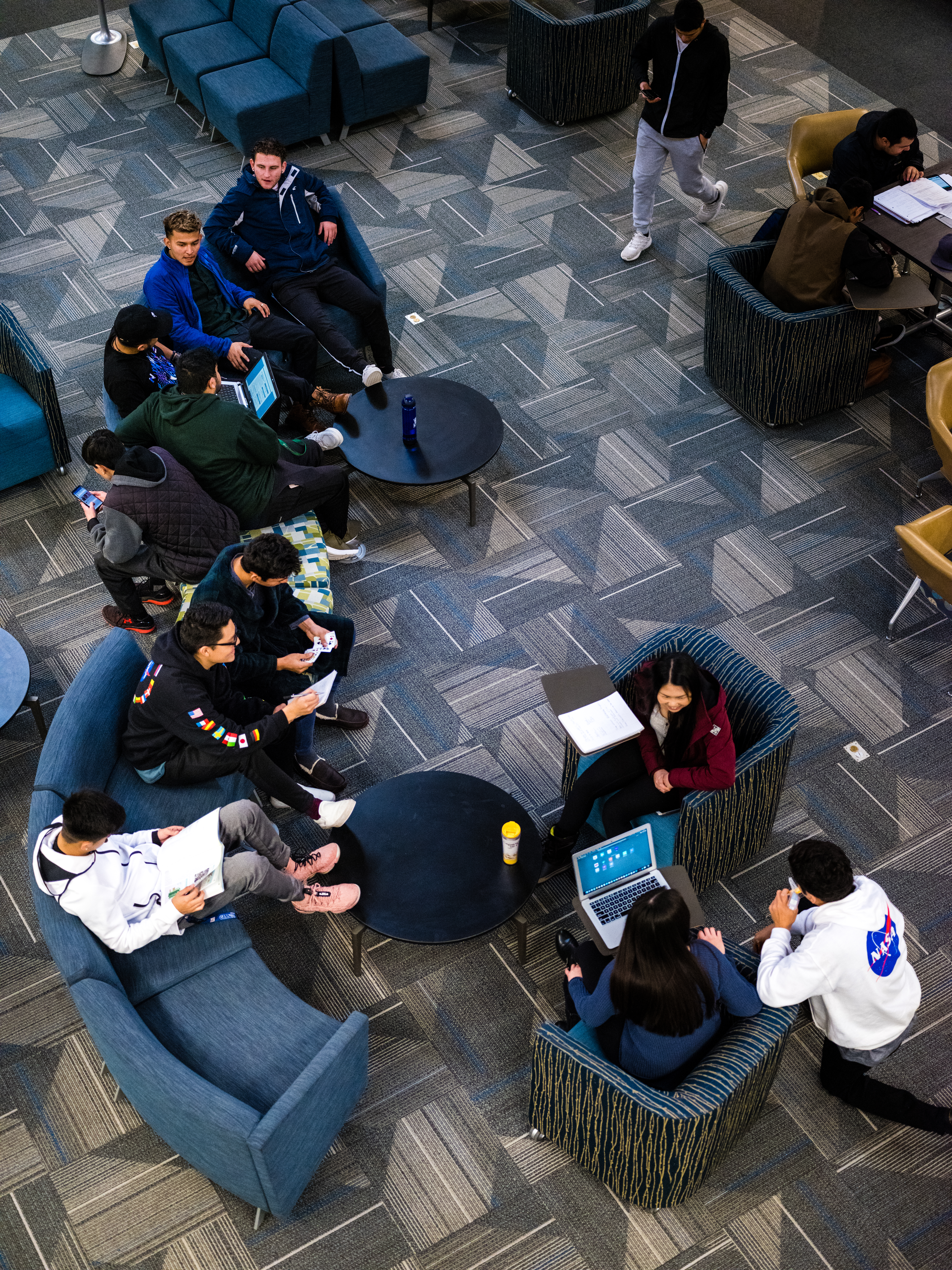 Thanks to our community's support, LTCC has the funding to revitalize and modernize the campus. A $55 million General Obligation Bond (Measure F) was passed in November 2014. The bond is supporting LTCC renovation (classrooms, laboratories, and technology), leveraging state capital outlay and scheduled maintenance funding.
On July 17, 2019, LTCC received approval from the California Community Colleges Chancellor's Office to proceed with the Remodel for Efficiency and Science Modernization (RFE) project. The RFE project will renovate and modernize laboratory, office, and other space totaling 23,014 square feet of LTCC's Main Building, the Fine Arts Building, and the G Buildings. The modernization of this space will replace outdated classroom and lab spaces and address safety and security deficiencies. The project will also provide accessibility improvements inside the Main Building and at the campus main entrance. Construction on this project is set to begin on July 1, 2021.
In addition, our community's support of the Measure F bond inspired a generous donation from a longtime Tahoe resident, providing for the construction and opening of the Lisa Maloff University Center (LMUC) in 2018. With this center in place, access to upper-division level educational opportunities and academic support services are made possible through partnerships with Sierra Nevada University, Brandman University, and Washington State University Global Campus. These partners offer competitively priced degree options in global business management, psychology, liberal studies, applied studies, hospitality business management, a master's in education, and multi-discipline teaching credentials that can be earned right on LTCC's South Shore campus. LTCC offers multiple scholarships to help students transition to an advanced degree program in the LMUC.
---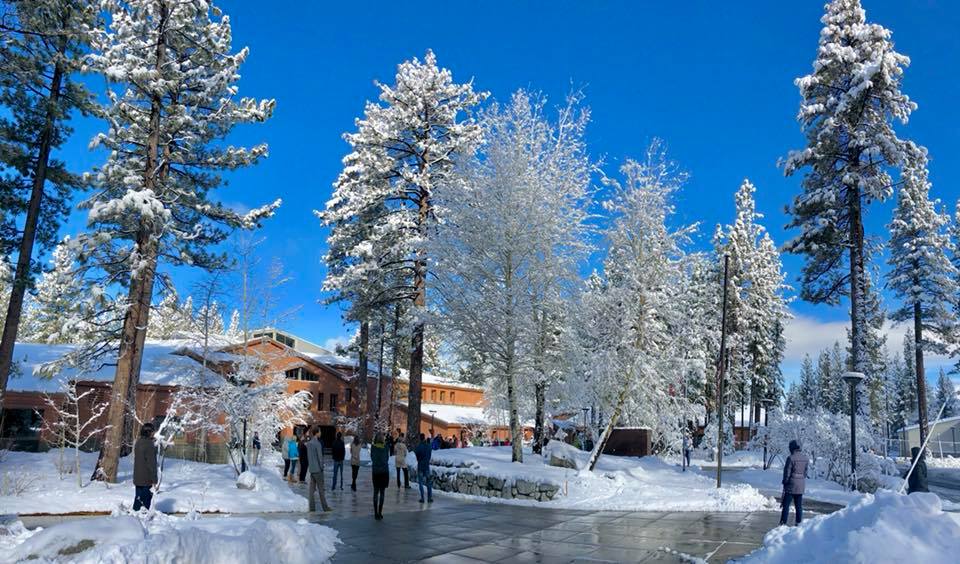 Outdoor recreation is central to the culture and economy of South Lake Tahoe, home to a year-round, residential population of about 24,000. World-class winter skiing and boarding, summer mountain biking, hiking, camping, water sports and fishing as well as concerts, sporting events, and entertainment draw state, national, and international tourists/visitors. Students are only minutes away from three of the 14 ski resorts located around Lake Tahoe. The sun shines an average of 249 days each year, giving students plenty of opportunity to get out and explore the Sierras.
The Lake Tahoe Basin is a one-of-a-kind geographic, political, and economic region comprised of two states, five counties, and multiple cities and municipalities. Known as the "jewel" of the Sierras, Lake Tahoe is a congressionally designated Regional Planning Area for land use and planning. The Regional Plan, last updated in December 2012, focuses on a unified commitment to Lake Tahoe and sustainable communities.
---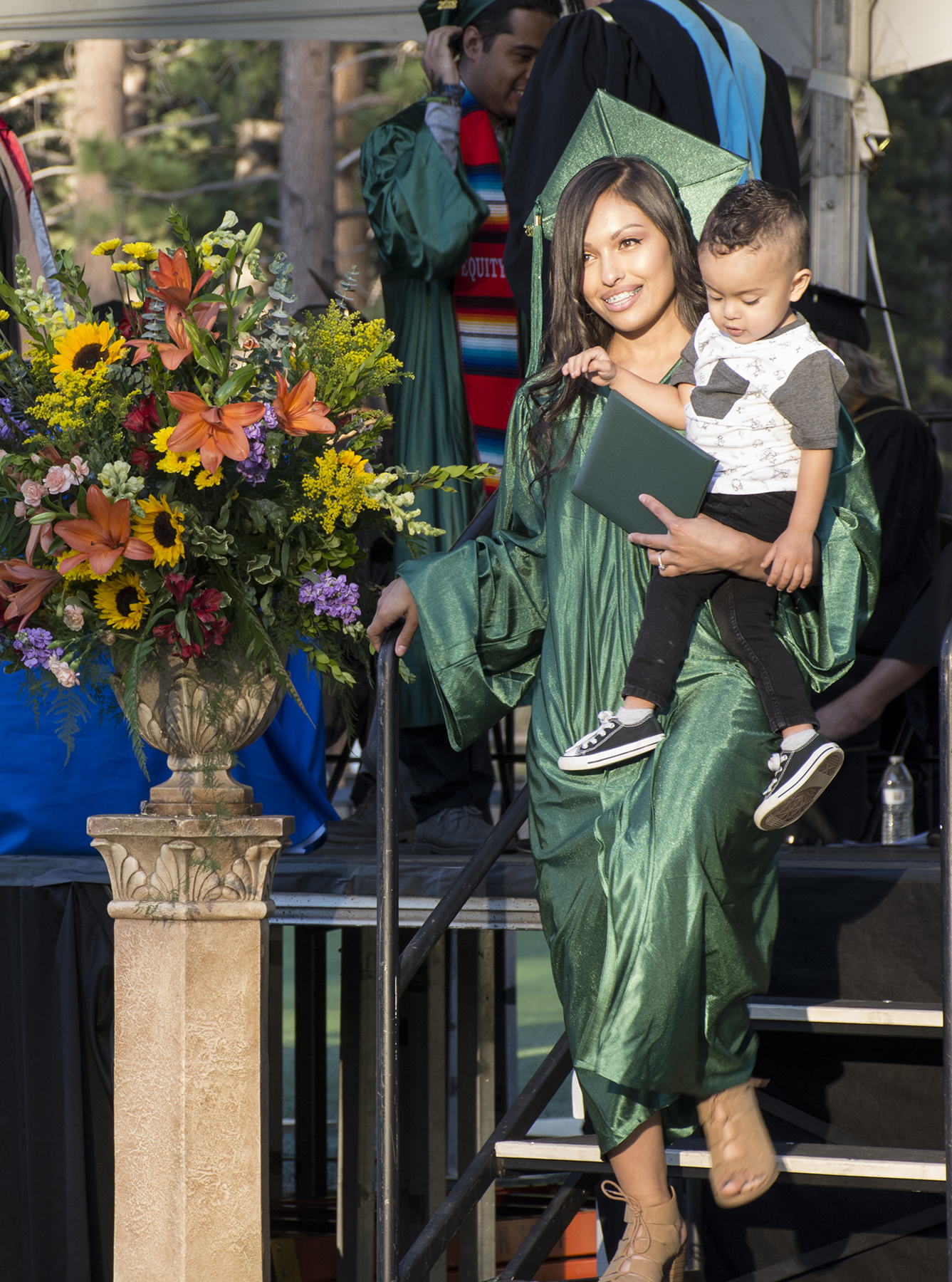 For inquiries regarding the submission of application materials online, contact:
Human Resources
Lake Tahoe Community College
(530) 541-4660 x. 226
Fax: (530) 541-8611