Lake Tahoe Basin Fire Academy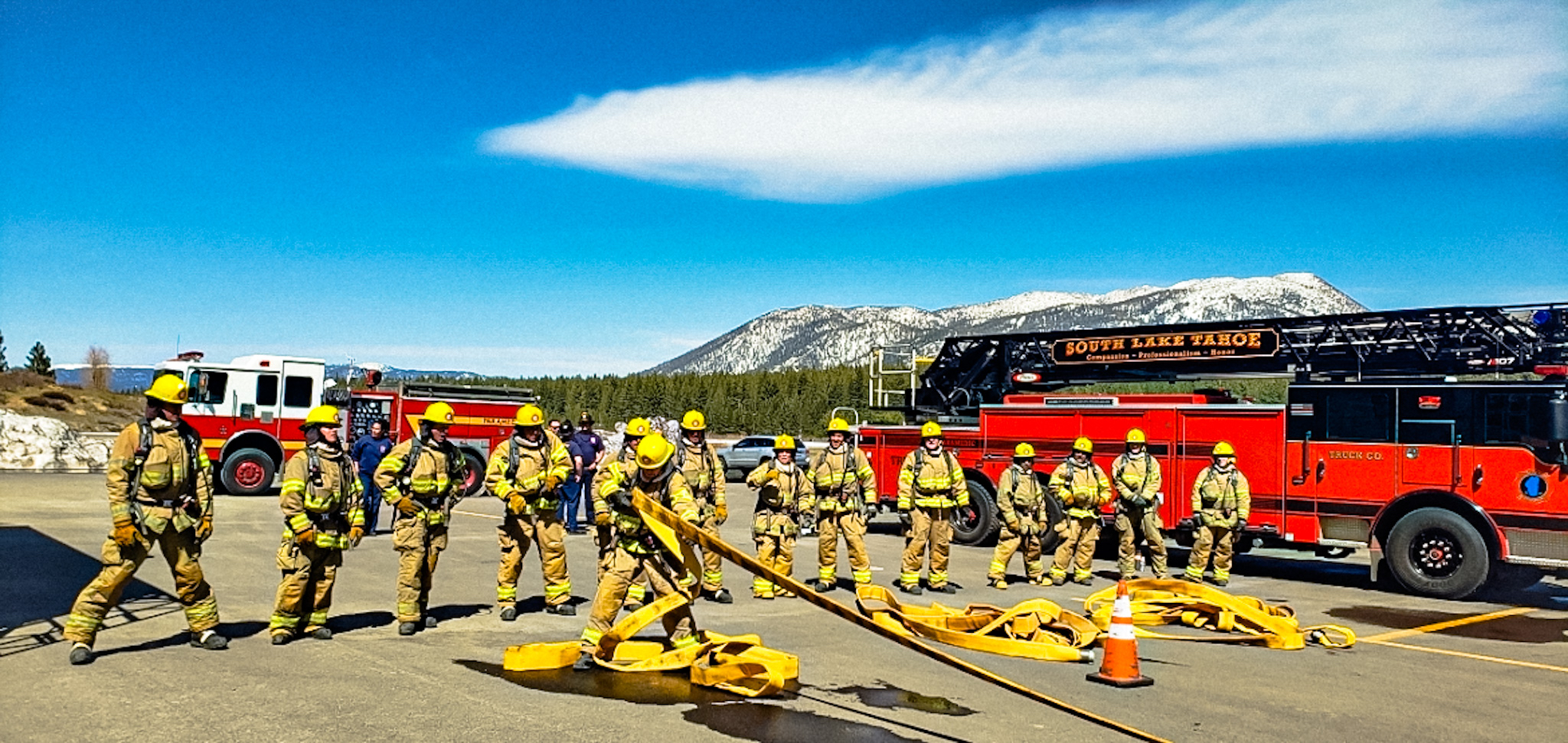 You Hear the Call - Get the Skills & Certifications You Need to Serve
The Lake Tahoe Basin Fire Academy at Lake Tahoe Community College prepares bright, committed, service-oriented students for sustainable careers in fire suppression and management. Fire Academy cadets receive comprehensive hands-on training from working professionals who share their passion with students for this critical work. Cadets will graduate from the program well prepared to work in wildland or structural firefighting organizations at the federal, state and local levels, and with the licenses and certifications needed to enter the work force right away.
The Fire Academy is offered through partnerships with the Lake Valley Fire Protection District, South Lake Tahoe Fire Rescue, and Tahoe Douglas Fire Protection District. LTCC is recognized by the California State Fire Marshal and the State Board of Fire Services as an Accredited Regional Training Program (ARTP).
The Fire Academy is offered in a two-quarter format in the Fall/Spring quarters. This enables students to maintain employment while preparing for a career in fire service.
Applicants who plan to enter the LTBFA in the 2023/24 Academic Year, Class 18, are REQUIRED to attend FIR191P being offered in Summer Quarter 2023 on Saturday & Sunday August 5 & 6, and Saturday & Sunday August 12 & 13. Check the
Summer/Fall Schedule of Classes
for more information. There is also additional information on this webpage about other prerequisites that applicants need to know about before applying to the Fire Academy. To maximize career opportunities after graduation, all cadets are encouraged to obtain an
EMT
or Paramedic license.
Students who are accepted into the program should expect to meet on Tuesdays at LTCC's South Lake Tahoe campus, and Fridays and Saturdays in Carson City, NV (approximately 30 miles from campus) from 7am-6pm each week. The Fire Academy can help coordinate transportation for cadets who need assistance.