Housing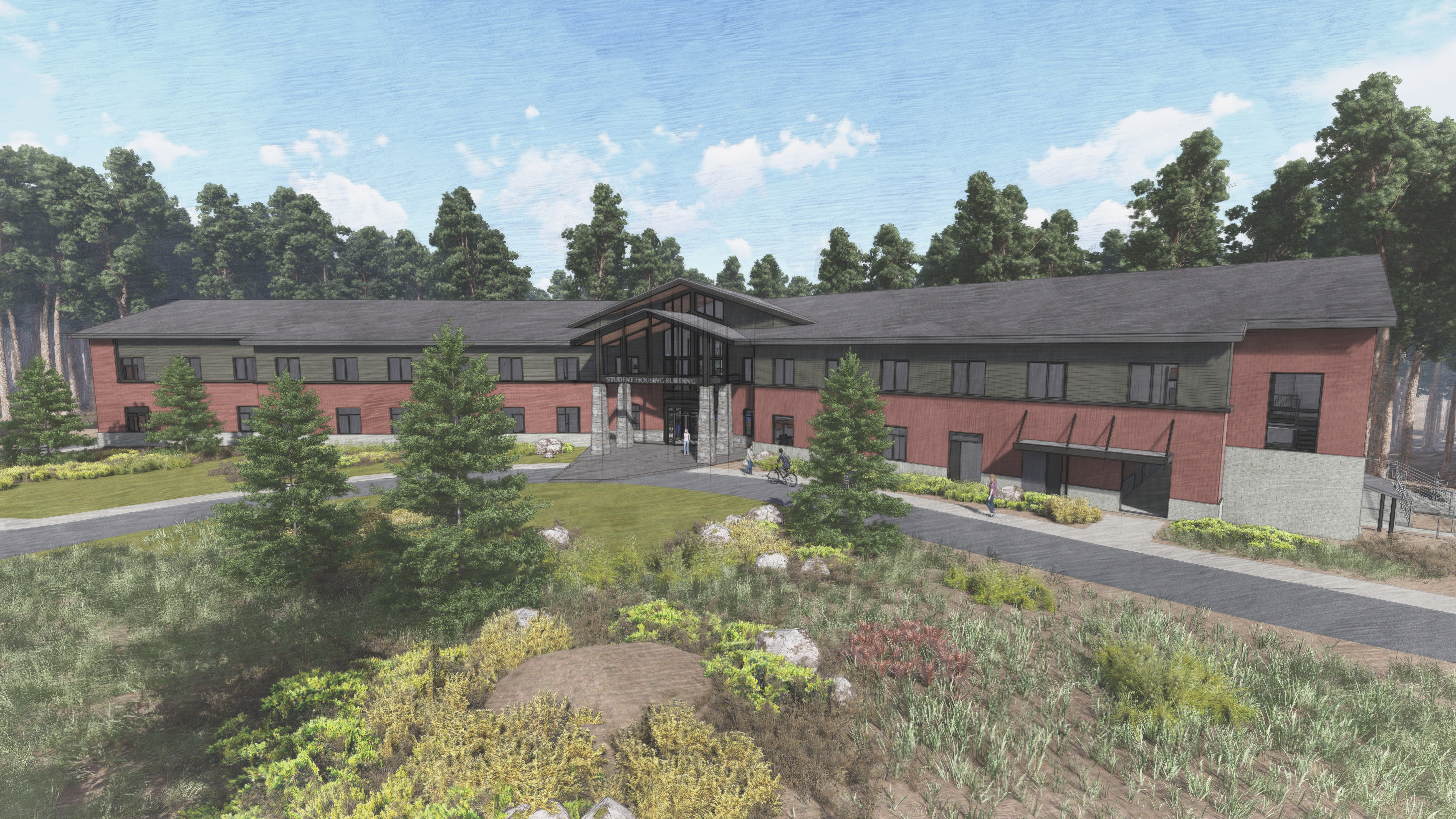 On-Campus Student Housing Coming to LTCC

With a successful construction bidding process behind it and a building contract now in place, Lake Tahoe Community College is moving ahead quickly with its on-campus student housing project. LTCC was able to move from receipt of nearly $40 million in state funding for the project to start of site development in under one year.
Development of the residential living site on the south side of campus began in May 2023, and the projected opening has been moved back by a few months to July 2025. When the doors open, this housing will serve full-time, income-qualifying California resident students. It will provide 100 beds in either double or single-room setups, with easy access to public transportation at LTCC's Mobility Hub, and connecting bicycle and pedestrian paths heading both north and south of campus.
The facility will be approximately 32,000 sq. ft. with separate living units, shared community spaces, and close proximity to the college's Student Center, which houses a commercial-grade kitchen and a large, open space for sit-down dining service.
LTCC established maximum rental amounts to ensure that income-qualifying students can access this housing. Rental price per occupant for a double room is $500/month, and a single room is priced at $795/month.
---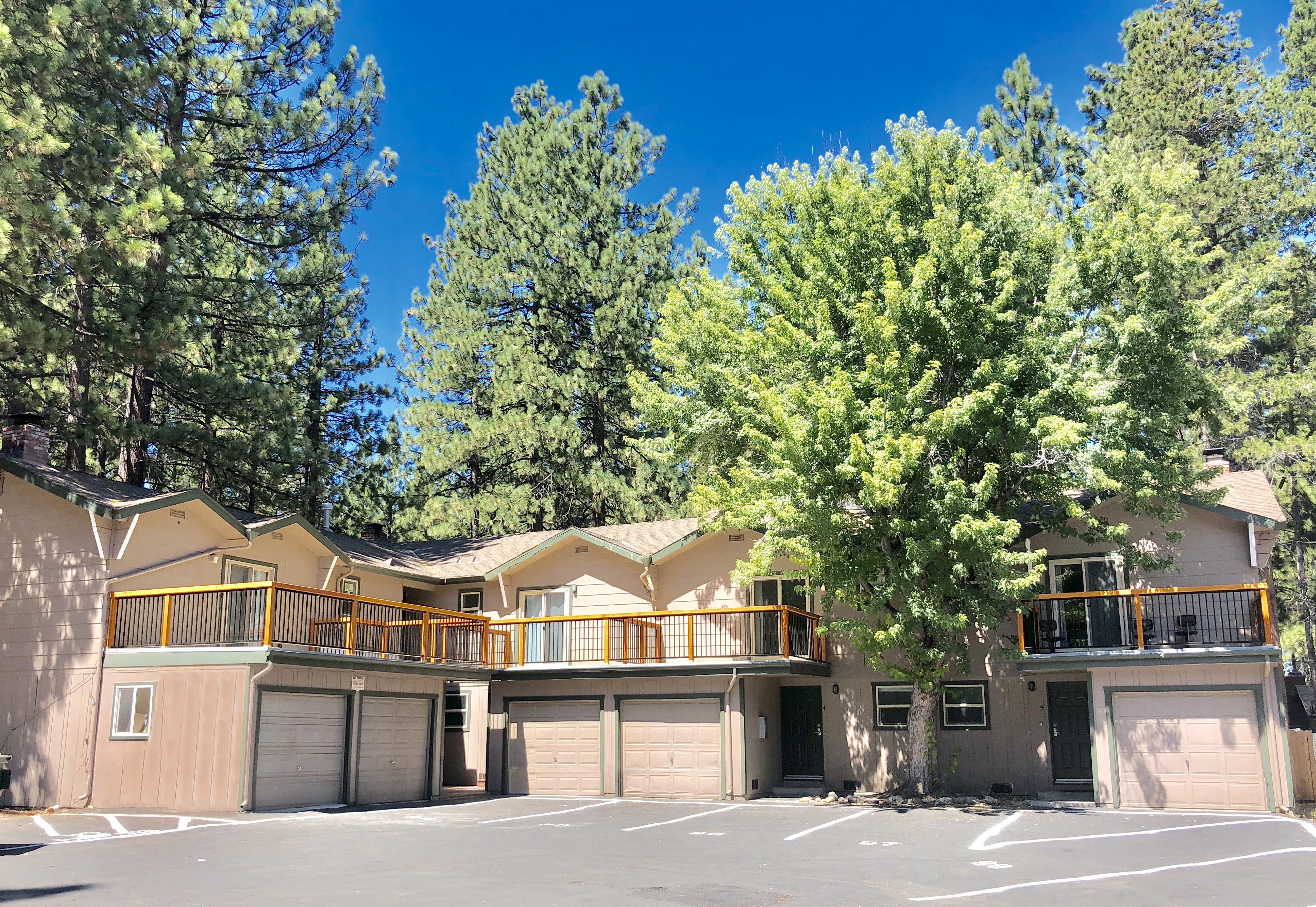 LTCC-Sponsored Off-Campus Housing
---
Lake Tahoe Community College provides housing for 30 full-time students each academic year through a five-plex property located at 3681 Aspen Avenue close to Ski Run Boulevard.
We are currently accepting student housing applications for the 2023/24 academic year. To apply for student housing, please fill out the Student Housing Application.
Each unit has three bedrooms, one and half bathrooms, and a full kitchen, and offers ample amenities and services. Public transportation is in easy reach of the property, and with Lake Link, students can get to and from campus and all around town for free.
The units also come equipped with two student beds per room and a communal table. Other furnishings, if desired, can be provided by student residents. Students must apply and be accepted in the housing facility, and room assignments will be made by the LTCC Housing Coordinator. The occupancy period is September 1 - June 30 each year. Students that need housing during the months of July and August can move in for an additional fee. Students must attend LTCC full time while residents.
For more information, contact LTCC Housing Coordinator Ben Bean.
The housing fee for this property is $675 per month* and includes the following:
Utilities
Internet
Snow Removal
Weekly Cleaning Service
Water
Sewer
Garbage
Laundry facilities on site
* Does not include security/cleaning deposit or parking fee (if applicable).
Resident Assistant (RA) Position for Off-Campus Student Housing
---
The RA is a liaison to the students living in LTCC-sponsored housing, facilitates the social, academic, and personal adjustment of these students, and helps develop a sense of community among residents.
The RA must be a student at Lake Tahoe Community College planning to live in LTCC-sponsored housing. Prior to the start of this position, the student must have a minimum of 36 completed quarter hours at LTCC and a LTCC cumulative 2.75 GPA.
If you are interested in applying for the 2023-24 academic year, please contact LTCC Housing Coordinator Ben Bean.
---
LTCC understands that the need for student housing exceeds the amount of campus-sponsored housing currently available. We are committed to providing relevant information about other community housing options to assist students in their search. We suggest students start their search for housing several months before their expected move-in date.

The inclusion of any apartment or agency on the list below does not represent an endorsement of services or facilities, nor does it guarantee vacancies. Please be aware that LTCC does not inspect any housing facilities. We do not assume responsibility for the condition of these housing facilities, nor for the character of any applicant, property owner, or tenant. Students are strongly advised to visit properties in person before committing to a lease.

Be aware of scams and avoid rentals if:
The rent cost seems significantly lower than other apartments;
The landlord or manager cannot meet you in person and/or you are unable to see the apartment in person;
You are asked to wire transfer money or send money via Western Union, Money Gram, or other wire transfer services; usually rental fees and deposits are expected to be paid by check or money order; or
The landlord or manager seems too pushy or is trying to persuade you to sign a contract without showing the apartment unit.
Hotels/Motels with Rooms for Short-Term Rent in South Lake Tahoe
---
(530) 545-4332
3411 Lake Tahoe Blvd.
South Lake Tahoe, CA 96150
(530) 544-6000
4003 Lake Tahoe Blvd.
South Lake Tahoe, CA 96150
(530) 314-7536
3860 Lake Tahoe Blvd.
South Lake Tahoe, CA 96150
(530) 541-7150
4127 Pine Blvd.
South Lake Tahoe, CA 96150
Property Management Companies in South Lake Tahoe
---
Property managers are agents who are able to work with you to help you find housing. Here is a list of property management companies that serve the South Shore:
(888) 894-1964
305 Harrison Ave.
South Lake Tahoe, CA 96150
(530) 544-7010
1151 Emerald Bay Road
South Lake Tahoe, CA 96150
(800) 748-6857
2196 Lake Tahoe Blvd.
South Lake Tahoe, CA 96150
Apartments
(530) 544-0220
3930 Pioneer Trail
South Lake Tahoe, CA 96150
Additional Resources
---
California Resources for Rental Assistance
Tips on how to find a room for rent (roomies.com)
Free Roommate Agreement (roomies.com)
STORAGECafé: Storage unit locator resource
The companies listed above are not affiliated with Lake Tahoe Community College. If you have concerns or issues related to these establishments, please contact them directly. Lake Tahoe Community College is not responsible for their actions.