TRiO Educational Talent Search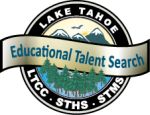 To be admitted to the ETS Program, students must be committed to reaching the following goals:
• Complete the current academic year and continue in school for the next academic year at the next grade level
• Complete a rigorous secondary school program of study.
• Graduate with a regular high school diploma.
• Enroll in an institution of higher education by the fall term immediately following high school graduation.
• Obtain a college degree.
ETS Participants Receive
---

• Tutoring services Academic, financial, and career guidance
• Career exploration and planning assistance
• Assistance in completing college admissions and financial aid applications step by step • Workshops to develop skills for success
• FREE trips to four year schools
• FREE trips to cultural events
• Assistance in preparing for college entrance exams
• Workshops for parents in English and Spanish to provide information and support
In 2010-2015, LTCC's Educational Talent Search program is funded entirely from the U.S. Department of Education, in the amount of $230,000 annually.
Apply
---
South Tahoe High School Application (ENG)
South Tahoe High School Application (SPA)
South Tahoe Middle School Application (ENG)