Student Loans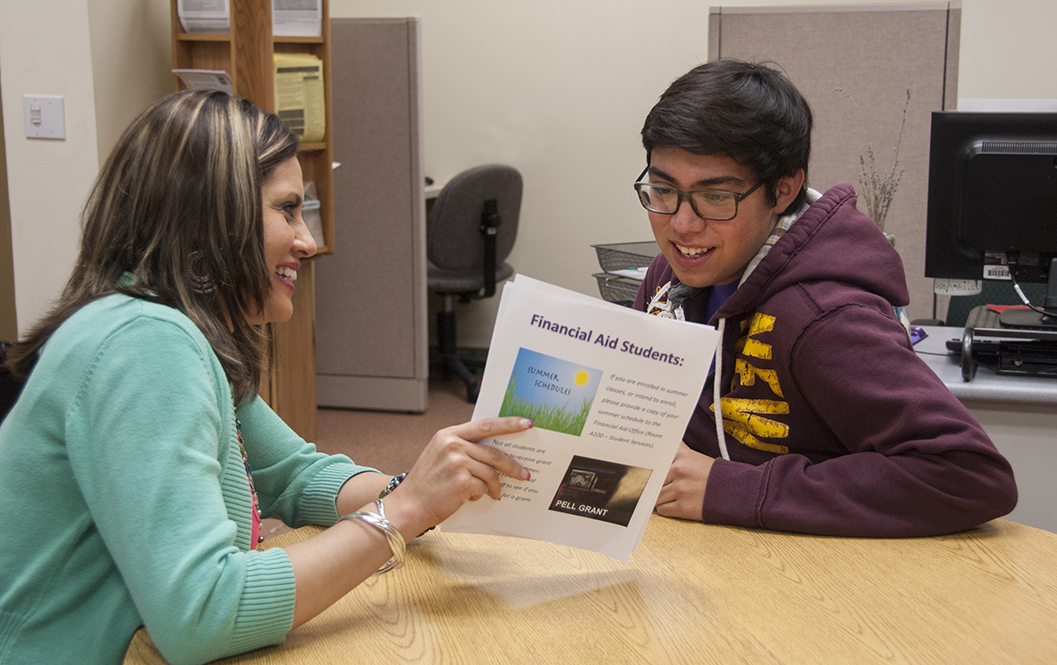 Student loans provide money for college that you must pay back in the future. There are several types of student loans offered by the U.S. government. In addition, some private lenders offer student loans, although these are generally more expensive.
HAVE A QUESTION?
Director of Financial Aid
Office Hours
---
9am-6pm

Federal Direct Loan Program
---
Federal Direct Loans are available by student request. Students must meet the minimum eligibility requirements, which include being enrolled in at least six units at the college in the term in which they want to borrow a loan.
Direct subsidized loans are made to eligible students who demonstrate financial need. The college will determine the amount you can borrow based on your need, dependency status, and college credits completed. You will not have to pay interest on this type of loan as long as you are attending school at least half-time, during the first six months after you leave school, or during a period in which you have qualified for a deferment or postponement of loan payments.
Direct unsubsidized loans are made to eligible students without a required demonstration of financial need. The college will determine the amount you can borrow based on dependency status and college credits completed. You must pay the interest on this type of loan, even while you are in school.
Direct Plus loans are made to parents of dependent students who wish to borrow money to help pay for their student's education. For more information, visit the Federal Student Aid website.
Students attending Lake Tahoe Community College for one or two terms are subject to prorated loan amounts. Students attending for one quarter will have their loan disbursed in two equal disbursements on scheduled days.
Entrance Counseling/Orientation
All new borrowers are required to do an in-person and online session known as "entrance counseling/orientation" before receiving the first Direct Subsidized Loan or Direct Unsubsidized Loan disbursement.
Exit Counseling/Interview
All students who receive a federal loan are required to complete an in-person and online session known as "exit counseling" when they graduate, leave school, or drop below half-time enrollment. This counseling is designed to give students information about repaying their loans and help them understand their rights and responsibilities as a borrower.
If you are leaving school after receiving a federal loan, you will receive an email with a link to the website where you can complete the online counseling session. You can also find a link to the exit-counseling site at studentloans.gov. You will have 30 days to complete the online session. If you don't, the college may place a hold on your student records, including transcripts.
To get started on your exit counseling, you should have the following information ready for each of your student loans:
- Name, address and telephone number of nearest relative
- Name, address and telephone number of two additional references
- Name, address and telephone number of employer (if employed)
When you visit
studentloans.gov
, you can follow the links to the exit counseling pages. After you have answered all questions, you will see a completed form online that you can print for your records.
National Student Loan Data System
If you are a student or parent borrower, Lake Tahoe Community College is required to submit information about your loan to the National Student Loan Data System. This information will be available to guaranty agencies, lenders, and other institutions that qualify as authorized users of the data system.
Loan Disbursement
---
Direct Loan first-time borrowers will see a 30-day delay in the release of their first loan disbursement. The refund will be issued the week after that 30-day period.
Loans are divided in half and paid on two different dates per term: once at the beginning of the payment period, and once at mid-terms. You can view our disbursement calendar for loans, and other federal aid funds here.
Payment Plan
---
Lake Tahoe Community College offers students the option of a quarterly payment plan to assist in the payment of tuition and fees. No fees are charged nor interest accrued on outstanding balances. A payment plan is either 3 or 4 months in length and is dependent on the length of the quarter. The terms are such that a quarter must be paid in full prior to registering for the following quarter. Any balances outstanding at the end of the quarter will result in a hold on a student's account, which will block registration and the ability to obtain a transcript. Payment plan requests and questions should be directed to the Bursar or Fiscal Assistant in the Fiscal Services Office.