LTCC Board Passes Resolution Recognizing Fire Fighting Efforts in Recent Caldor Fire
October 27, 2021
At its regular meeting Tuesday evening Oct. 26, the Board of Trustees at Lake Tahoe Community College formally passed a resolution conveying their sincere gratitude to the firefighters and local agencies that contributed to the protection of the South Lake Tahoe community and LTCC's campus during the Caldor Fire evacuation.
The Caldor Fire began on August 14, 2021, resulting in 81 structures damaged, 1,003 structures destroyed, and five injuries including fire personnel and civilian injuries. At its peak, there were an estimated 4,500 firefighters committed to stopping the fire and protecting lives and property, while 1,308 firefighters remained in the community to work on fire suppression and repair.
These firefighters worked day and night to manage the fire and put defensible systems in place in order to ensure our town's safety. Additional community agencies also collaborated on these efforts by protecting power lines, assessing water resources, providing housing and supplies to firefighters, and protecting the community from crime during the evacuation. LTCC's Board members recognize the immense efforts put in place by these firefighters and community partners who saved the South Shore community and the Lake Tahoe Community College campus, and commends them for their service.
College trustees and the entire LTCC campus community wish to particularly mention the efforts of: California Department of Forestry and Fire Protection (CAL FIRE); USDA Forest Service; South Lake Tahoe Fire Rescue; Lake Valley Fire Protection District; Tahoe Douglas Fire Protection District; Eastern Alpine Volunteer Fire Department; North Lake Tahoe Fire Protection District; North Tahoe Fire Protection District; Meeks Bay Fire Protection District; Fallen Leaf Lake Fire Department; Kirkwood Volunteer Department; and the countless other fire agencies from around California, Nevada, the Western United States, and beyond.
Locally, the trustees also wish to honor the work of: the South Lake Tahoe Police Department; El Dorado County Sheriff's Office; California Highway Patrol; Nevada Highway Patrol; Douglas County Sheriff's Office; and many other law enforcement partners who orchestrated the safe evacuation and repopulation of our area.
Also honored in the LTCC Board's resolution were employees with: the City of South Lake Tahoe; El Dorado County; Tahoe Transportation District; Southwest Gas; Liberty Utilities; South Tahoe Public Utility District; Department of Agriculture; along with telephone company employees, hospitality workers at Stateline who helped feed and house many first responders, and many public agency employees who provided key behind-the-scenes efforts.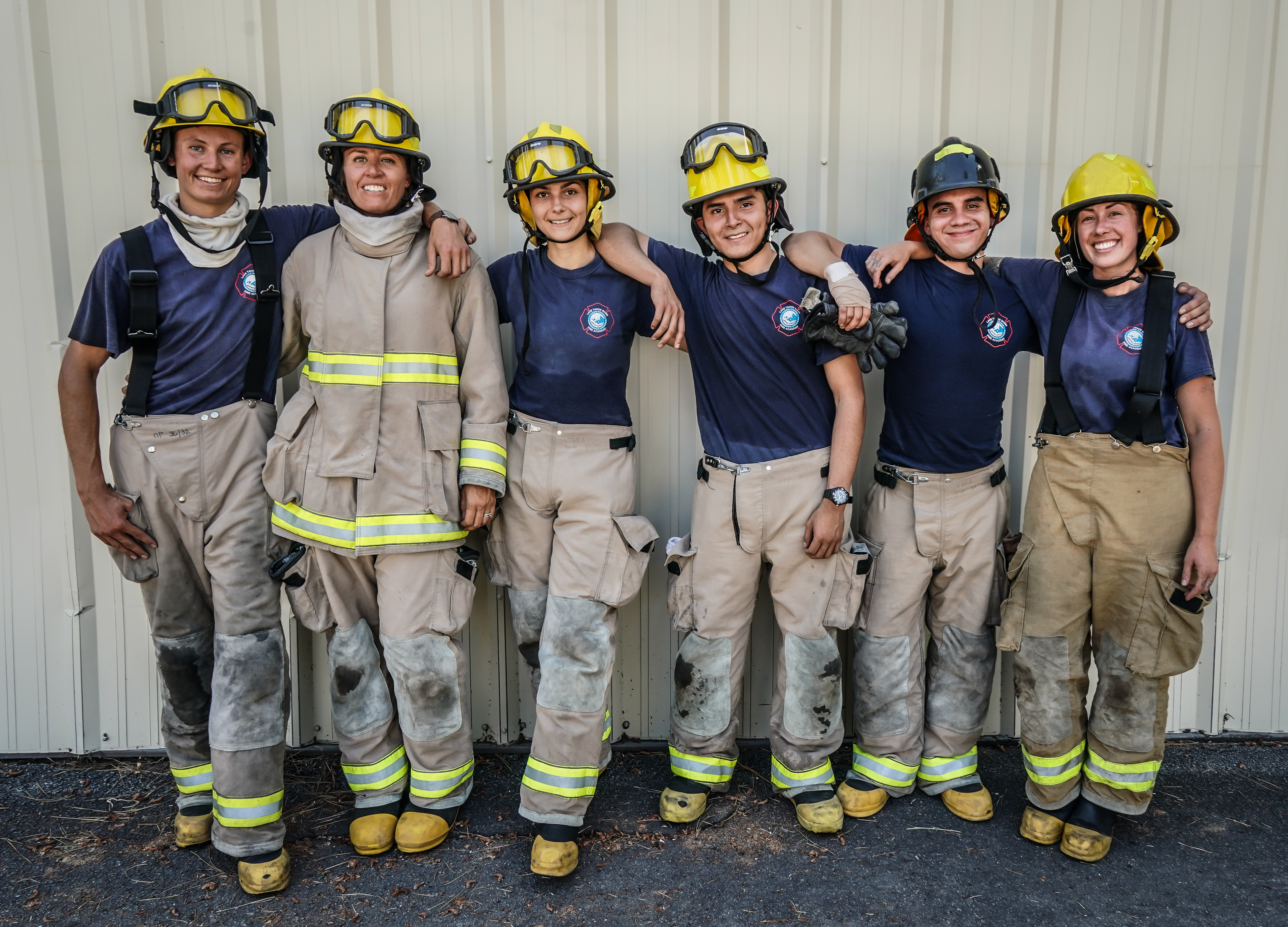 Finally, the Board and college wish to thank all of the LTCC Lake Tahoe Basin Fire Academy alums who were on the ground fighting the Caldor Fire, along with many current and former Fire Academy instructors and support staff. The level of expertise this popular program has created had on-the-ground implications during this fire event, and their extraordinary knowledge contributed to keeping our town and college safe. The entire Board resolution can be read online.
LTCC is making firm commitments to find the funding to further enhance its Fire Academy program, and to bring a new Forestry academic program offering certificates and an AA degree to campus in Fall 2022. These academic programs do and will provide the knowledge, credentialing, and pathways needed to develop sustainable careers in CAL FIRE, the U.S. Department of Forestry, and many other agencies.
The Lake Tahoe Basin Fire Academy has graduated 19 classes of fire cadets who are working throughout the Western United States in various firefighting capacities for a myriad of public agencies. When the Forestry program launches next Fall, students will have access to the education required for direct employment in many of these agencies as well. For more information about this upcoming program, visit the Forestry homepage.