Student Ambassadors
Student Ambassadors at Lake Tahoe Community College provide assistance during registration by presenting general information, directions and referrals to all new and continuing students during pre-registration and through the first week of classes each quarter. Student Ambassadors also conduct campus tours for prospective and new students. Our amazing student team represents the college as a student and a leader in outreach efforts and campus-wide special events throughout the academic year. Feel free to contact the Ambassadors at ambassador@ltcc.edu with questions!
Please visit the Ambassador station outside the One-Stop Office and say hello! Scroll below to see our Student Ambassadors and information on how to become one!
Meet the Team
---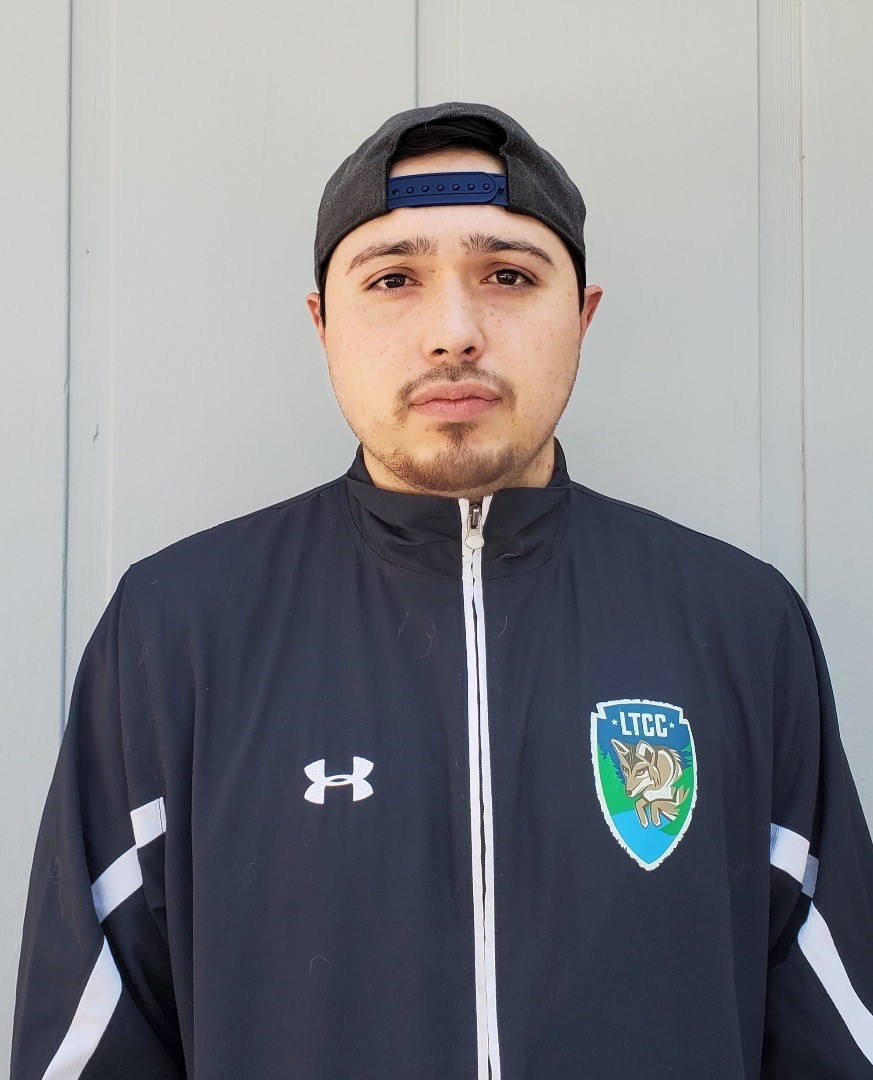 Tim, Lead Ambassador
Hello everyone,
My name is Tim, and I am the lead Ambassador here at LTCC. I have been at our campus now for a little over 2 years. I am currently transferring to UC Davis in fall to finish up my Bachelors program through psychology. Over my last two years at LTCC the staff, and students have really made this place feel like a second home to me, especially since I spend more time here than I do at my own house. With that being said I have had the opportunity to create some amazing friendships with both students and staff, and really learn all the ins and outs of our campus.
I know navigating college for the first time can be extremely difficult, and overwhelming. My purpose is to provide you all with help and guidance to get you everything you need to be successful here on campus. I love making new friends and helping out as much as I can. Please feel free to reach out or say hi if you see me around.
---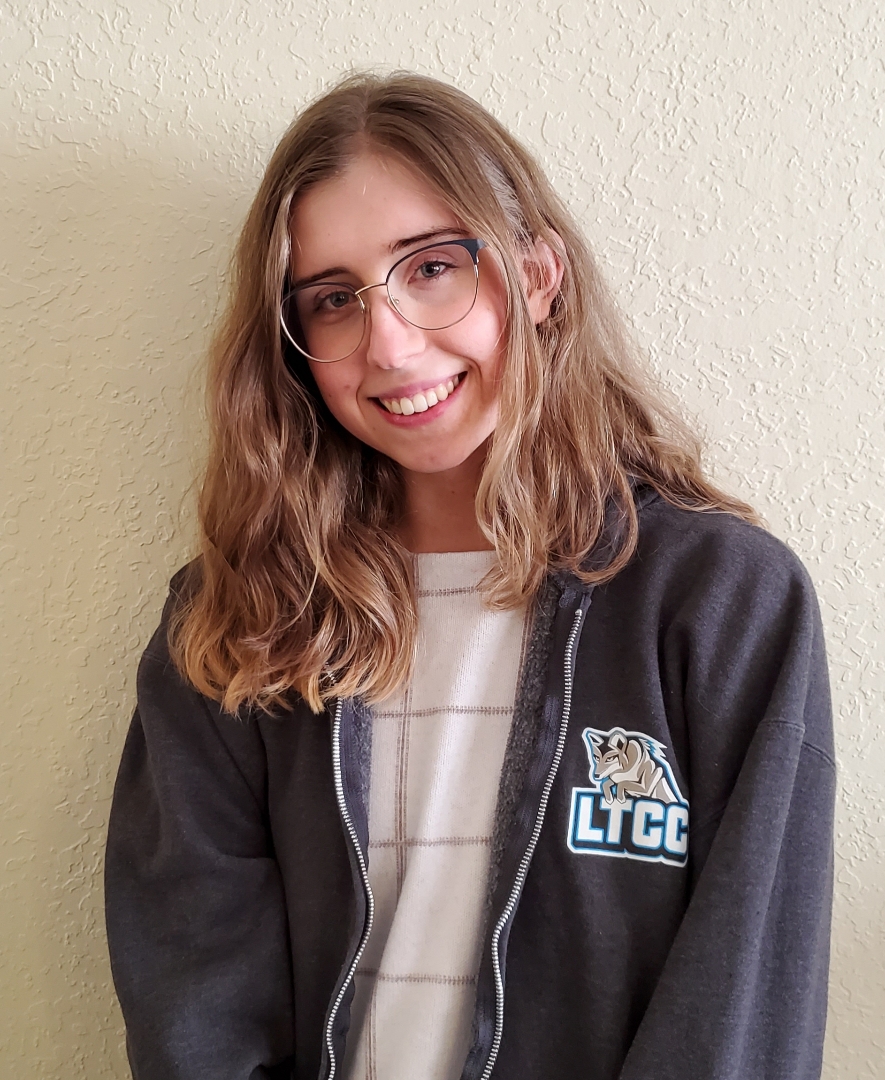 Eva
Hi, my name is Eva and I am a pre-med student, majoring in Neurology. I am currently taking mostly science classes and general education courses in order to transfer to a UC for Fall 2020. I will be graduating with an Associate's degree in Natural Science; it will be bittersweet to leave LTCC, but I hope to visit again soon after I transfer.
Being a student ambassador allowed me to learn so much about the amazing opportunities students have at this college. I have been able to meet many students and staff members while learning about departments and what they have to offer. Helping students get the help they need to be successful has been one of the best experiences I've had. I hope that future ambassadors can provide students with the same generosity that I've received and given during my time here.
---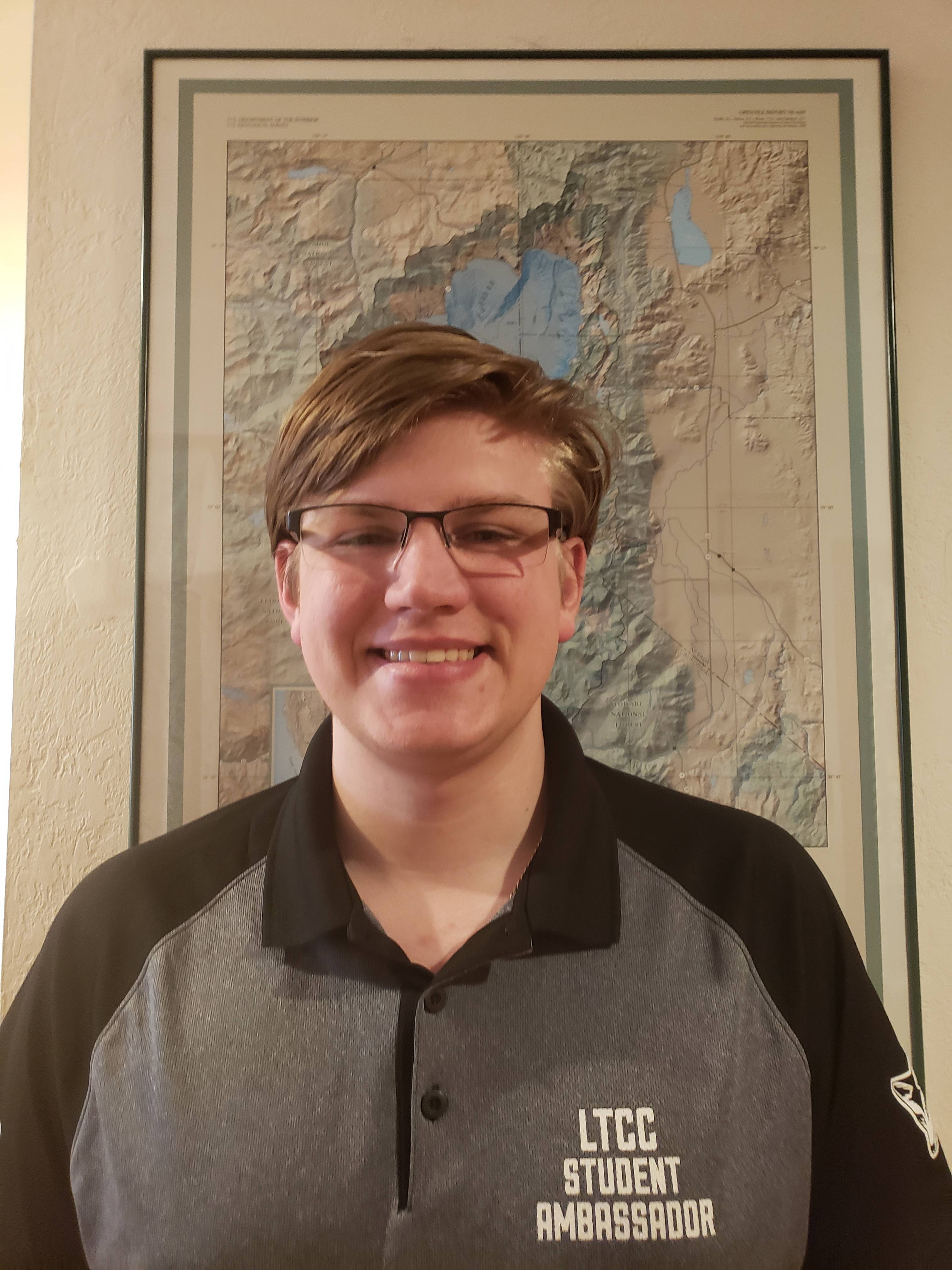 Chase
Hello Coyotes, my name is Chase and I am majoring in English and minoring in Anthropology. I born and raised here in South Lake Tahoe and I graduated from South Tahoe High School in 2016. I have a love for writing and storytelling and when I leave LTCC, I want to become a writer.
Working as a Student Ambassador has been an amazing experience for me. What I love being an Ambassador is that this job is super rewarding because when I first came to LTCC I had no idea what I needed to do, where I needed go, whom to talk to for help. As an Ambassador, I can be that helping hand to help new and returning students land on their feet and get on the right path for success. Plus I get to be a part of an amazing team of awesome people!
---
Allan
Hey,
My name is Allan and I am a Political Science and History major. I am currently in my last quarter at LTCC and taking mostly history classes to transfer to UC Davis in the fall. I will be graduating this spring with an AA in Liberal Arts with an emphasis in social sciences. As my time at LTCC comes to an end, I will forever cherish and appreciate all the staff and people that have helped me reach my goals!
As a Student Ambassador, my main goal and purpose is to help you navigate through college and help you reach the goals you have set for yourself. I have been fortunate enough to have had worked in other departments at the school, so if you have any questions about financial aid, transferring or student life, I would be more than happy to help you find the answer!
---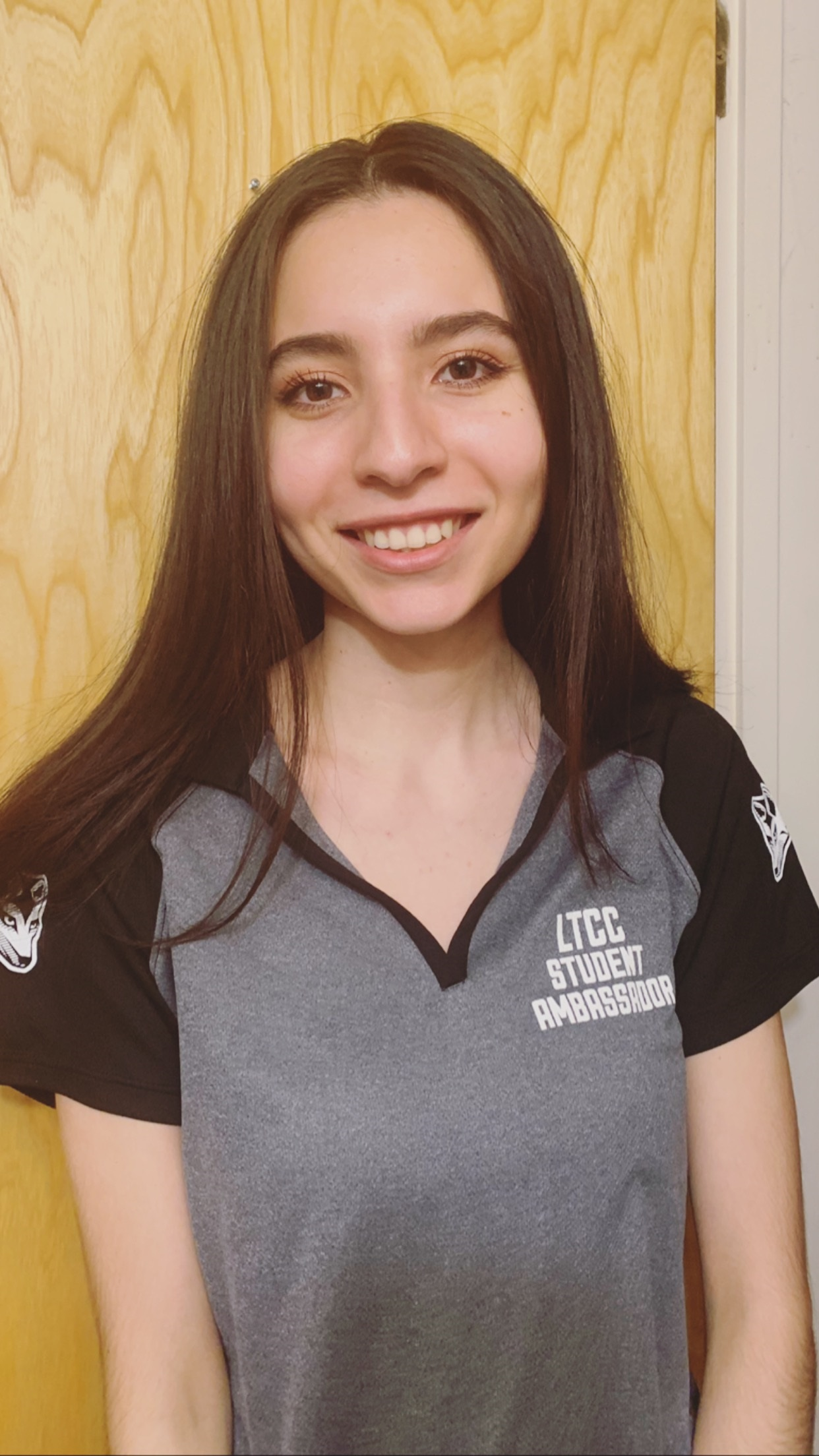 Vasti
Hello everyone! My name is Vasti. I'm a current student at LTCC and I'm majoring in psychology. I was raised and born in Hawaii until I was 7 years old and then I moved to Mexico—where I spent most of my life. I moved to Tahoe to start college and I don't regret my decision.
One of the things I more like about being an Ambassador is that I get to interact with students and help them. The first time I went to college to register everyone was really nice and helped me go through every process I needed. I would like everyone at the college to have the same experience I had and being a Student Ambassador provides me that opportunity, to help people.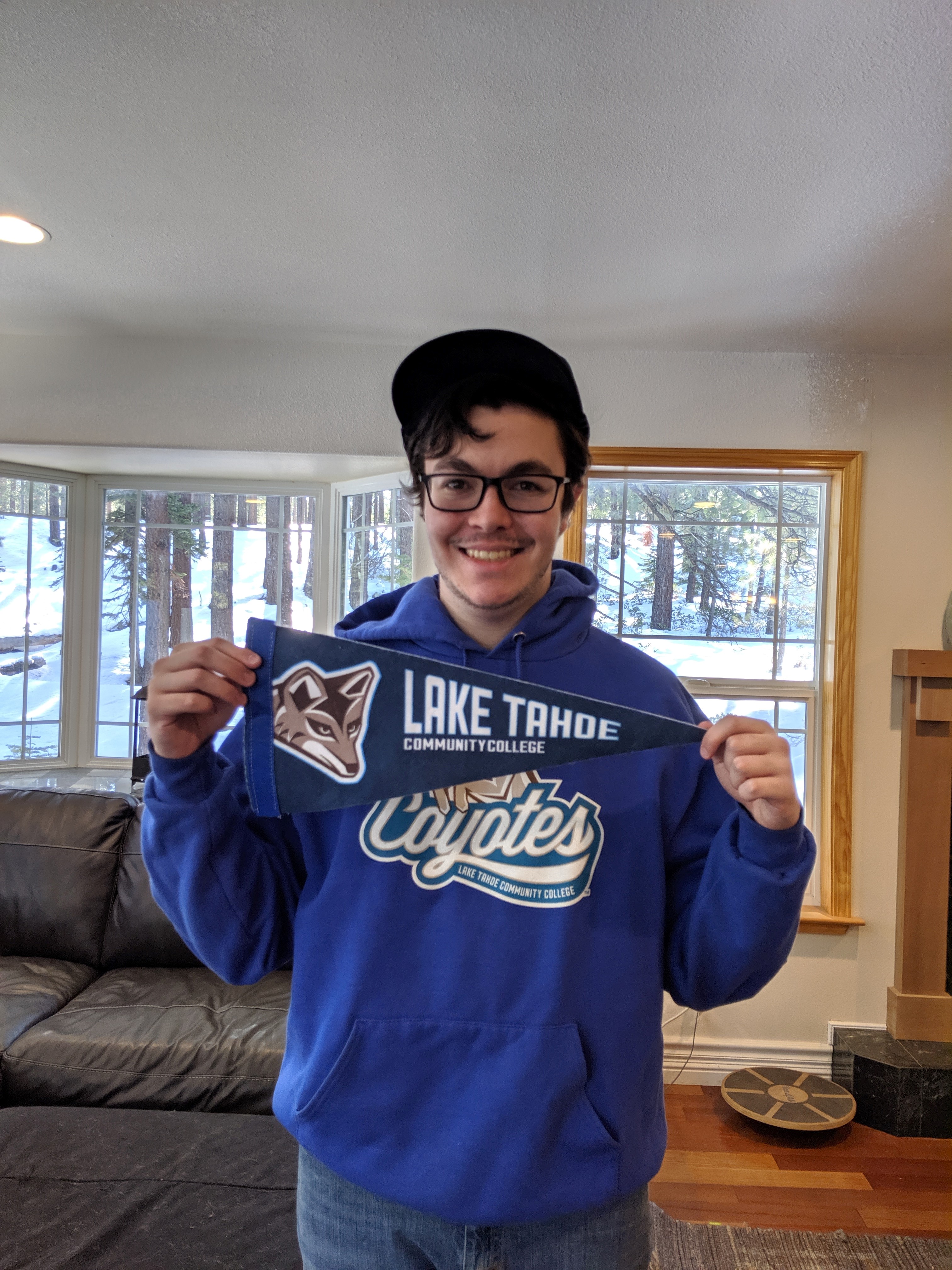 Will
Hi friends! My name is Will Migdol. I'm a second-year student at LTCC and I'm working on transferring to get my bachelor's degree in Computer Science. I grew up in San Jose and moved up here with my parents after I graduated in June of 2018. In my free time, I like to watch tv, hang out with my dogs and hang out with friends!
---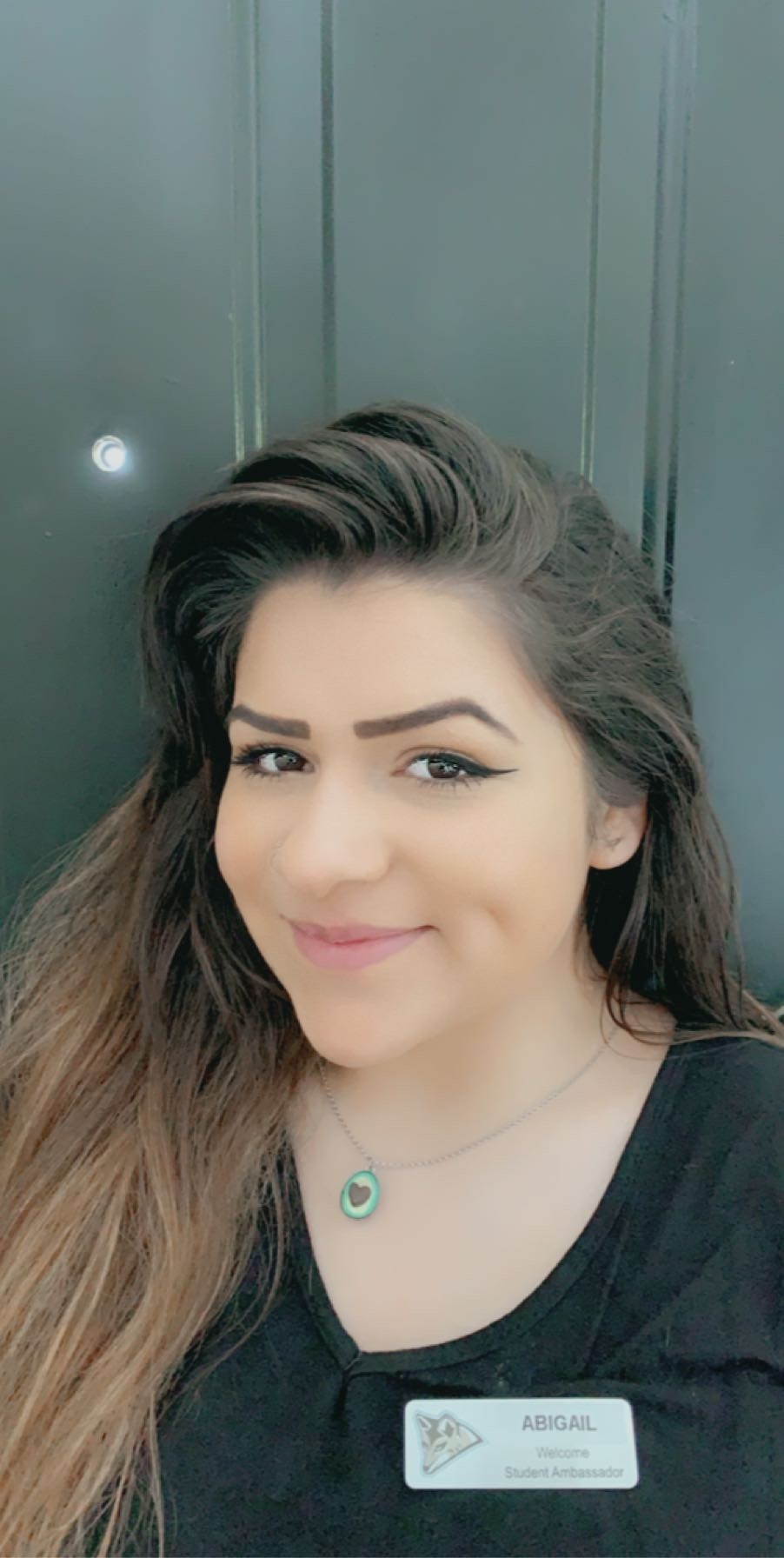 Abigail
Hello, my name is Abigail R. White, and I am majoring in Humanities with the hopes of transferring to Sacramento State to attend their nursing program. I spent most of my childhood in South Lake Tahoe. Though I spend seven years away from Tahoe, I had to come back for LTCC!
The position of Student Ambassador is nothing short of groovy. We here at LTCC take our jobs seriously in providing the best experience and atmosphere out there. When it comes to needing help with navigating the campus, website, clubs, whom to talk too, or how to get started, we're your guy! As a Student Ambassador, I take great pleasure in helping my fellow peers out because knowing that my position makes people's lives easier, well, that puts a big smile on my face. My job here is to make everyone who comes to me for help feel like they belong! Especially because LTCC, it is where you belong! Let's Go, Coyotes!!
Student Ambassador Responsibilities
---
Participation in all mandatory Student Ambassador trainings and meetings
Provide assistance to new and continuing students during pre-registration and the first week of classes each quarter, to include assistance in: online application, registering for courses, providing directions to offices and classrooms, providing referrals to counselors, financial aid, admissions and records, and other support staff; disseminating various forms and information
Participate in outreach activities, including those focused on high school students
Provide assistance with campus-wide events, which are coordinated by Student Services
Interested In Becoming a Student Ambassador? Apply online, then contact LTCC's Student Life Coordinator for more information and to schedule an interview!
Shauna Brunea
(530) 541-4660 x 139
sbrunea@ltcc.edu