California Dream Act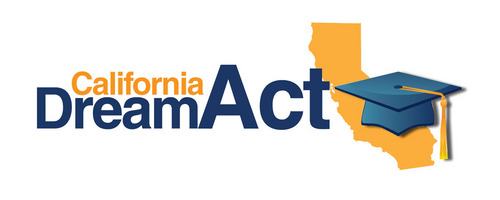 If you are not a U.S. citizen or a permanent resident but are attending or want to attend college, you may be eligible for financial aid through the California Dream Act!
Read LTCC's Statement on Diversity
What is the California Dream Act?
---
The California Dream Act allows students who are not U.S. citizens or permanent residents but who meet AB 540 criteria (see eligibility requirements below) to apply for and receive non-state funded scholarships and state-funded financial aid to help pay for college. The California Dream Act became law through the passage of two Assembly Bills, AB 130 and AB 131.
AB 130 allows students who meet AB 540 criteria to apply for and receive non-state, privately-funded scholarships for public colleges and universities.
AB 131 allows students who meet AB 540 criteria to apply for and receive state-funded financial aid such as institutional grants, or Cal Grants.
Who Is Eligible?
---
You are eligible for the California Dream Act if you meet the following AB 540 criteria:
1. You are not a citizen or permanent resident of the United States.
2. You attended a California high school for a minimum of three years, or you have credits earned at a California high school that are equivalent to three or more years of full-time high school coursework and a total of three or more years of attendance in California elementary schools, California secondary schools, or a combination of those schools.
3. You graduated from a California high school, passed the California High School Proficiency Exam (CHSPE) or got a General Equivalency Diploma (GED, also called the General Educational Development test) in California, or other state-authorized high school equivalency exam such as HiSET or TASC.
4. You are entering as a current student at or are currently enrolled at a California community college.
5. If required, you will
complete an affidavit
stating you have filed (or will file when you are eligible to do so) for proper immigration status.
How to Apply
---
If you are eligible based on the above criteria, complete the
Dream Act Application
. This link will allow you to complete a new application or make corrections to an existing application. *This application can also be used to apply for Cal Grants awarded by the California Student Aid Commission. When applying, make sure to enter the school code for Lake Tahoe Community College (012907).
If you are eligible based on the above criteria, you may qualify for:
BOGFW: The Board of Governors Fee Waiver (BOGFW) is the enrollment fee waiver for California residents and AB 540 eligible students. In order to qualify, you must meet residency and income requirements.

EOPS: Provides above-and-beyond academic, career, and personal counseling; priority registration; additional tutoring; book vouchers to purchase required textbooks; transfer planning; UC and CSU application fee waivers; school supplies (backpacks, notebooks, pens and pencils) and more.
Cal Grant:
Awarded by the California Student Aid Commission (CSAC), may be renewed each year if recipients continue to meet eligibility requirements. All students who are California residents and high school graduates (including AB 540 students) are encouraged to apply. March 2 is the deadline to apply for the next school year. A
DREAM ACT application
as well as verification of grade point average must be submitted by the deadline. For continuing LTCC students, verification of grade point averages are automatically sent to CSAC in an electronic format for all potentially eligible students.
Foundation for the Future:
Provides up to $1,000 for South Tahoe High School students who graduate with at least a 3.0 GPA and have financial need. Turn your
FFF application
into the Financial Aid Office located in the One-Stop.
Scholarships:
Lake Tahoe Community College offers a number of scholarship opportunities each spring quarter to current students. The criteria and requirements are different for each scholarship, though most students will qualify for at least one. Please check our Scholarship Bulletin Board and the Financial Aid page in Passport for
scholarship
details.

Equity: Free mentoring services; priority registration; access to the free quarterly textbook lending program; additional counseling services including career guidance and academic planning; free trips to nearby colleges to encourage progression; visits to cultural events and more.
LTCC News on Diversity
---
February 15, 2017 - Board Resolution on Diversity, Undocumented Students
February 3, 2017 - LTCC Statement on Diversity, La Posicion de LTCC en Diversidad
November 16, 2016 - LTCC Reaffirms Commitment to Inclusivity, Diversity