A Christmas Carol
November 2, 2016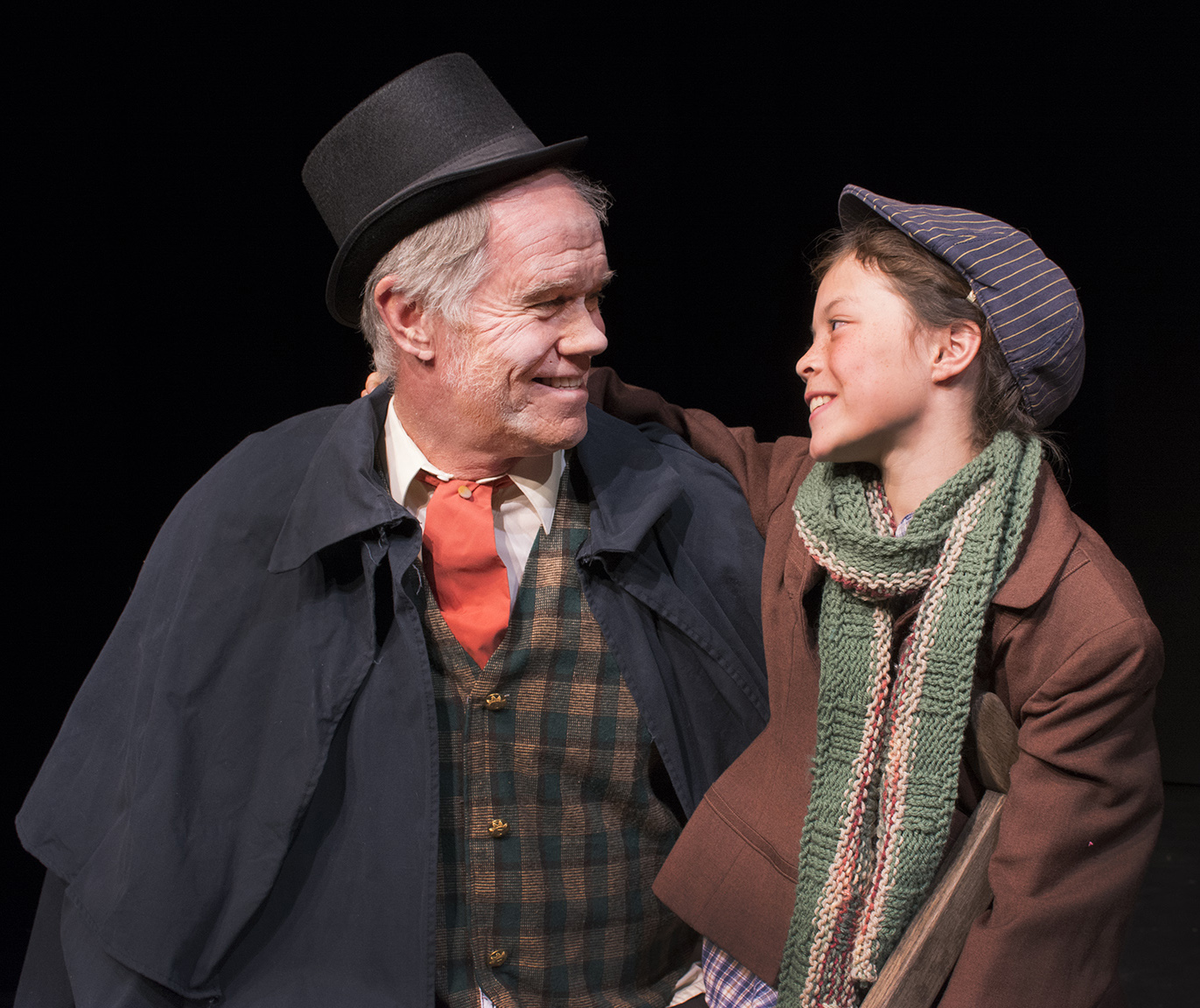 Lake Tahoe Community College is ushering in the holiday season with a brand-new stage adaptation of Charles Dickens' classic tale, A Christmas Carol, presented by the Theatre Department. The play will be presented in LTCC's Duke Theatre, with performances taking place from November 12-20.
Written by LTCC's Director of Theatre Susan Boulanger, this quick-paced adaptation tells the Dickens masterpiece with humor and poignancy. With a heart locked up tighter than a cashbox, Ebenezer Scrooge is taken on a harrowing journey on Christmas Eve by three spirits for the chance to open up his heart and embrace his fellowman. Scrooge is forced to face his past, present, and future, as he struggles with his own pain and the notion of forgiveness. As he begins to see how he is connected to the world around him, he opens his heart to love and redemption.
Twenty actors, including seven children, will play a multitude of characters in this highly theatrical presentation. Local favorite Dave Anderson of Gardnerville plays the iconic character Scrooge. Playing all of the other characters are actors Chris Scott, Russ Williams, Matthew Lee, Alicia Agnew, Amber Smith, Astraea Marion, Ellen Martin, Riley Mitchell, AnnaMaria Dixon, Tessa Dixon, and Wanda Smith, all from South Lake Tahoe. Joining them will be Fritz Schlottman of Dayton, and the children's roles are played by Maddy Evans, Sam Evans, Sage Smith, Aspen Smith, Gilberto Aguirre, Kendall Wilson, and Yona Abiko, all of South Lake Tahoe.
Performances of A Christmas Carol are Saturday, November 12 and Thursday through Saturday, November 17-19 at 7:30pm. Matinée performances are Saturday, November 19, and Sunday November 13 and November 20 at 2pm.
Tickets are $10 general admission, and $5 for seniors, groups of eight or more, children under 13, and for local students with a valid student I.D. card. Tickets may be purchased in advance at LTCC's Bookstore Monday through Thursday, 10 a.m. to 7:30 p.m., and Fridays 9 a.m. to 2:30 p.m. starting November 7. LTCC's Box Office will be open for ticket sales one hour prior to all performances.
The audience is invited to a special holiday party before the matinée performance on Saturday, November 19. The party begins at 1pm, and the performance starts at 2pm. Patrons are encouraged to buy tickets in advance, or arrive early to purchase tickets for this special performance.
High school and college students are invited to attend the Thurs. Nov. 17 performance for free. Present a valid student I.D. at the Duke Theatre Box Office on the night of the performance for a free ticket, as long as seats are available. These free tickets are not available in advance of the performance and are only available for high school and college students.
For more information about this production, please check the Theatre Arts webpage, or the Theatre Arts Facebook page. You can also call the Theatre Department at (530) 541-4660 ext. 240, or send an email to Boulanger@ltcc.edu.