LTCC, Brandman U. Partner on Teaching Degree Program
May 1, 2018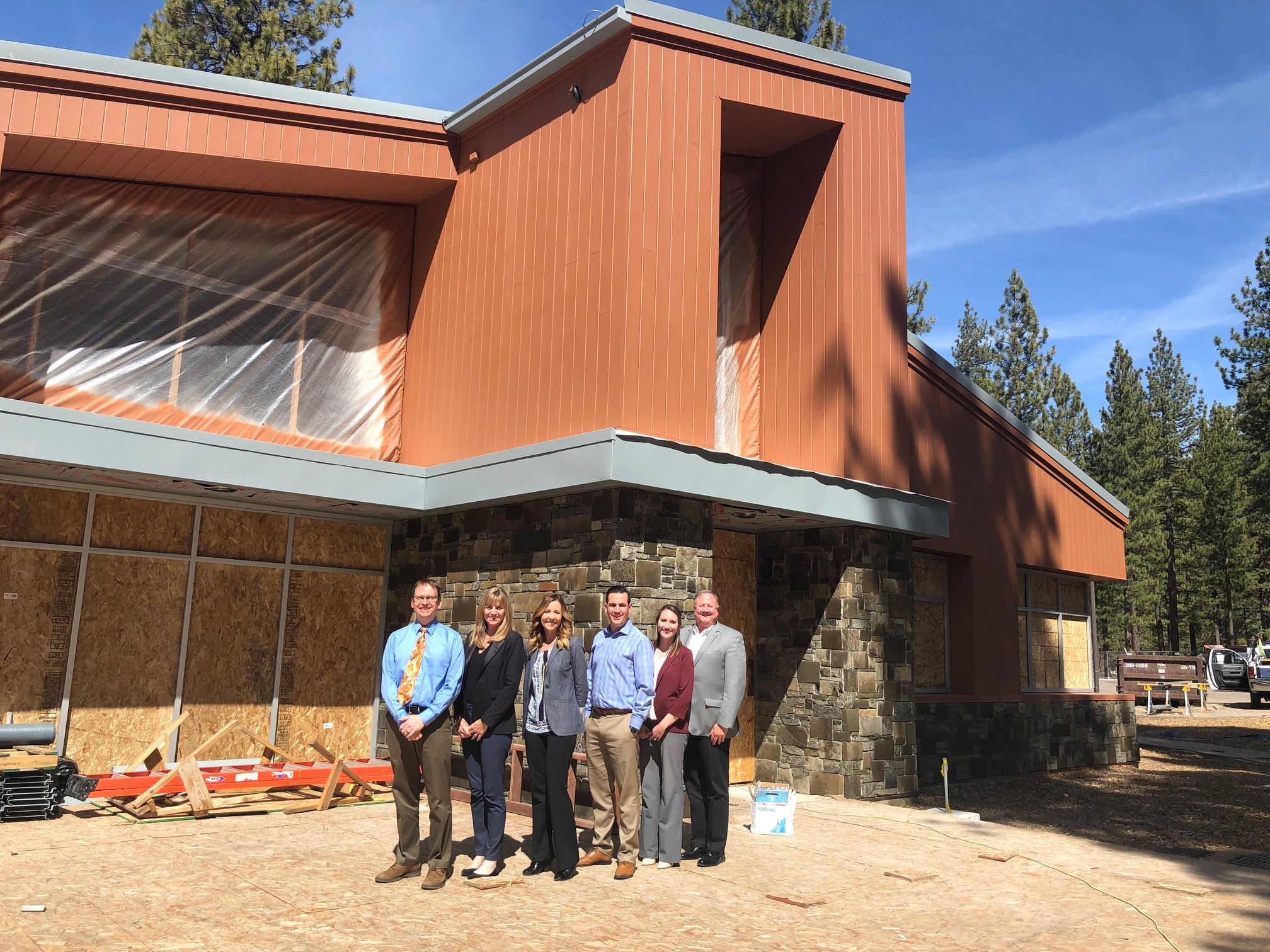 Lake Tahoe Community College and Brandman University are partnering to bring another affordable four-year degree option to the South Lake Tahoe community starting in Fall 2018. The two-year California community college and the private non-profit college will offer a degree in Liberal Studies, leading to a multiple subject teaching credential. This degree, which can be earned on LTCC's South Shore campus in the Lisa Maloff University Center, will start on September 4, 2018.
California is in the midst of a teacher crisis, with thousands of K-12 teaching positions unfilled. The state has an annual shortage of 40,000 fewer teaching credentials being issued than is required to meet K-12 teaching needs. Locally, the Lake Tahoe Unified School District has hired nearly 80 teachers in the past five years to keep up with demand.
LTCC Superintendent/President Jeff DeFranco said, "Being able to provide our community with a pathway towards a teaching career is a win for everyone. Our community desperately needs teachers, and there are students here in Tahoe who hear that call and now have an avenue for pursuing it without taking on the cost of moving."
Brandman University, which focuses on providing affordable, flexible options for working adults, is offering this new degree pathway with a 10% off scholarship for all LTCC students and alumni, or for anyone participating in the program at LTCC's University Center. With its $450/unit cost, students can earn the bachelor's degree in Liberal Studies for as little as $14,400 and up to $23,000, depending on how many units they earn through LTCC, their eligibility for further financial aid and scholarships, and other factors.
With dozens of teaching positions available in the Tahoe Basin and thousands more open statewide, this degree pathway is an excellent choice for those who may already have experience in instructional aide work, para-education positions, and other education jobs. The degree provides a pathway for local students to achieve both the degree and credential needed to become a working teacher in California.
To earn their four-year degrees, students complete some of their coursework with LTCC and then start upper-division classes taught by Brandman University faculty on LTCC's South Shore campus in the University Center. Brandman University's online and hybrid class options along with evening classes at LTCC's University Center add to the flexibility, making this degree program a great fit for working adults.
By taking some units with LTCC and some with Brandman, the overall cost of earning this bachelor's degree is greatly reduced. The cost is even further lowered thanks to Brandman University's scholarship offer. Students can also take advantage of LTCC's wide range of available grants, scholarships, and other forms of financial aid to make the cost of the degree reachable. For first-time college students who commit to attending full time and who also are California residents, a free year of college at LTCC can be had through the Lake Tahoe College Promise program.
For more information about the degrees being offered and LTCC's educational partners, visit www.ltcc.edu/4year. To find out more about the Liberal Studies degree through Brandman University, call (916) 789-6901 or email Amy Crown at acrown@brandman.edu or Barbara Bartels at bartels@brandman.edu. Or, come to a free information session in LTCC's Student Center on Tuesday, May 1 from 12pm-1pm or 5pm-6:30pm, or on Wednesday May 2 from 5:30pm-7pm. Additional informational sessions will be held through the summer months.