Registration Dates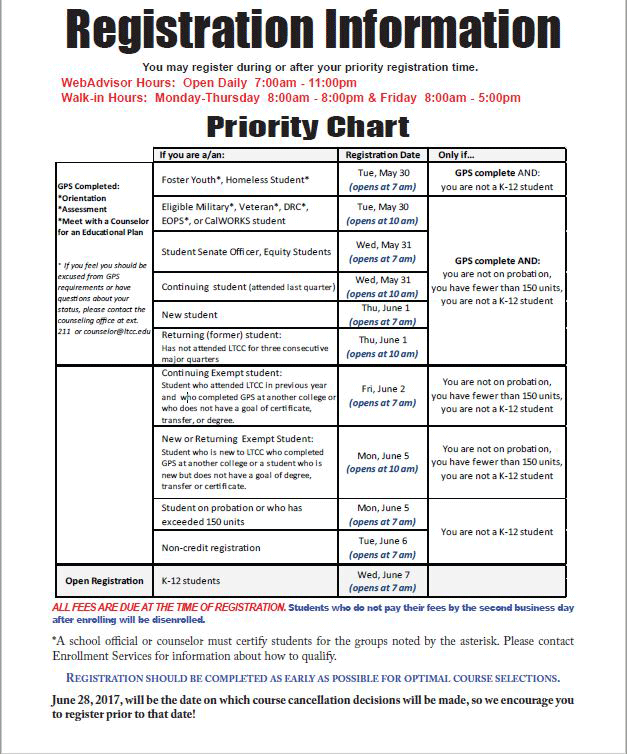 ---
New or Former Students:
Make sure you
apply
or
update
your application online at least 1-2 business days before registration.
New Students: Make sure you attend an orientation and complete the LTCC assessment if needed, then meet with a Counselor to approved to move forward with online registration.
Prerequisites:
If you took a prerequisite course at another college, you must meet with an LTCC
counselor
to show proof of meeting the prerequisite in order to register for the course. Prerequisites completed successfully at LTCC will be automatically approved when you register.
Financial Aid:
To have your fees waived, you must apply and be determined eligible PRIOR to registration. Apply for a fee waiver
(BOGFW)
online or at the Financial Aid Office (Room A102).