Fire Academy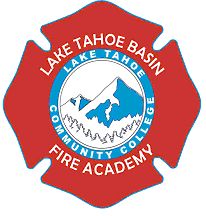 The Fire Academy at Lake Tahoe Community College is offered through partnerships with the Lake Valley Fire Protection District, South Lake Tahoe Fire Rescue, Eastern Alpine County Fire Rescue, and Tahoe Douglas Fire Protection District. Lake Tahoe Community College is recognized by the California State Fire Marshal and the State Board of Fire Services as an Accredited Regional Training Program (ARTP).
The Fire Academy is offered in an extended three-quarter format (fall, winter, spring). This enables students to maintain employment while preparing for a career in fire service. The Fire Academy is held September through June. Classes are held on Mondays and Fridays or Saturdays (7:30am-5:30pm) with occasional changes. The Academy's required 80% academic standard and intense physical requirements are rigorous. Candidates need to be aware that the program places extraordinary demands on time and resources. Students are required to have reliable transportation since the majority of the classes meet at various off-campus training facilities up to 35 miles from LTCC's campus.
What do I get when I complete the Fire Academy?
You will receive a certificate of completion for the training hours required by the State Fire Marshal's Office for Firefighter I, along with Fire Service Training & Education Program (FSTEP) certificates in several areas. After completing the program, you must successfully pass the Firefighter 1 Certification Examination. You will then be able to apply for certification after successful completion of the Firefighter 1 Certification Examination. At that time, you will be eligible to apply for the actual Firefighter I certificate through the Fire Marshal's Office with the approval of a California Fire Chief.

What is the Firefighter I Certification Examination?
Anyone completing the Firefighter I program must complete a skills and written examination process before becoming certified. The evaluators for the testing process must be certified by the California State Fire Training and must be different than the instructors who taught at your fire academy.
Where do I sign up?
A mandatory orientation meeting is held during summer quarter and must precede enrollment. Students must attend in order to be eligible for registration. Based on student demand for the program, a lottery system for available seats will be conducted.
When: Wednesday August 5, 2020

Time: 6:00-9:30pm

Location On Campus: TBD

Reservations not required
Questions? Contact Kileigh Labrado by email
We'd love to have you join us at Lake Tahoe Community College. To learn more, please email our Fire Academy Coordinator to set up a meeting and bring copies of prerequisites documentation. Please refer to specific requirements below.
Program Learning Outcomes
---
• Demonstrate effective and safe operation of fire service tools and equipment.
• Identify and properly use various fire appliances and nozzles, and demonstrate effective hose rolling techniques.
• Identify, maintain and utilize various types of ladders used in the fire service.
• Demonstrate proficiency in the donning and doffing of self-contained breathing apparatus.
• Identify various forcible entry tools and describe their use.
• Operate within the Incident Command System (ICS).
• Apply appropriate critical thinking and skills in the assessment of illness and/or injury of a person involved in an emergency situation and
apply emergency treatment principles and techniques.
Prerequisites
---
Prerequisites will be verified by the instructor BEFORE the first day of class.
LTCC Courses that exceed the requirement are:
HEA106 (Emergency Medical Responder) or EMR card, OR
HEA140C (Emergency Medical Technician) or equivalent EMT course certificate of completion, OR
WLD107A (Wilderness First Aid) or WLD107B (Wilderness First Responder).
Completion of the following non-LTCC online courses: IS 100.c (ICS 100) - Introduction to the Incident Command System (More information to follow at the orientation.)
IS 100.c (ICS 100) - Introduction to the Incident Command System
IS 200.c (ICS 200) - Basic Incident Command System for Initial Response
IS 700.b (ICS 700) - An Introduction to the National Incident Management System
IS 800.c (ICS 800) - National Response Framework, An Introduction
A physician's clearance is required for participation.
Degree
---
A. GENERAL EDUCATION REQUIREMENT
See current catalog for details.
B. REQUIRED COURSES
All courses from the following (46.75 units):
FIR 170A Lake Tahoe Basin Fire Academy, Part 1 (12)
FIR 170B Lake Tahoe Basin Fire Academy, Part 2 (12)
FIR 170C Lake Tahoe Basin Fire Academy, Part 3 (12)
HEA 140C Emergency Medical Technician (EMT) (10.75)
C. ELECTIVE UNITS to bring the total to 90.
Certificate
---
A. REQUIRED COURSES:
All courses from the following (46.75 units):
FIR 170A Lake Tahoe Basin Fire Academy, Part 1 (12)
FIR 170B Lake Tahoe Basin Fire Academy, Part 2 (12)
FIR 170C Lake Tahoe Basin Fire Academy, Part 3 (12)
HEA 140C Emergency Medical Technician (EMT) (10.75)
View Pathway to Completion - Fire Academy Certificate