LTCC Hires Experienced CA College Administrator, Teacher as its Next VP of Instruction
June 27, 2022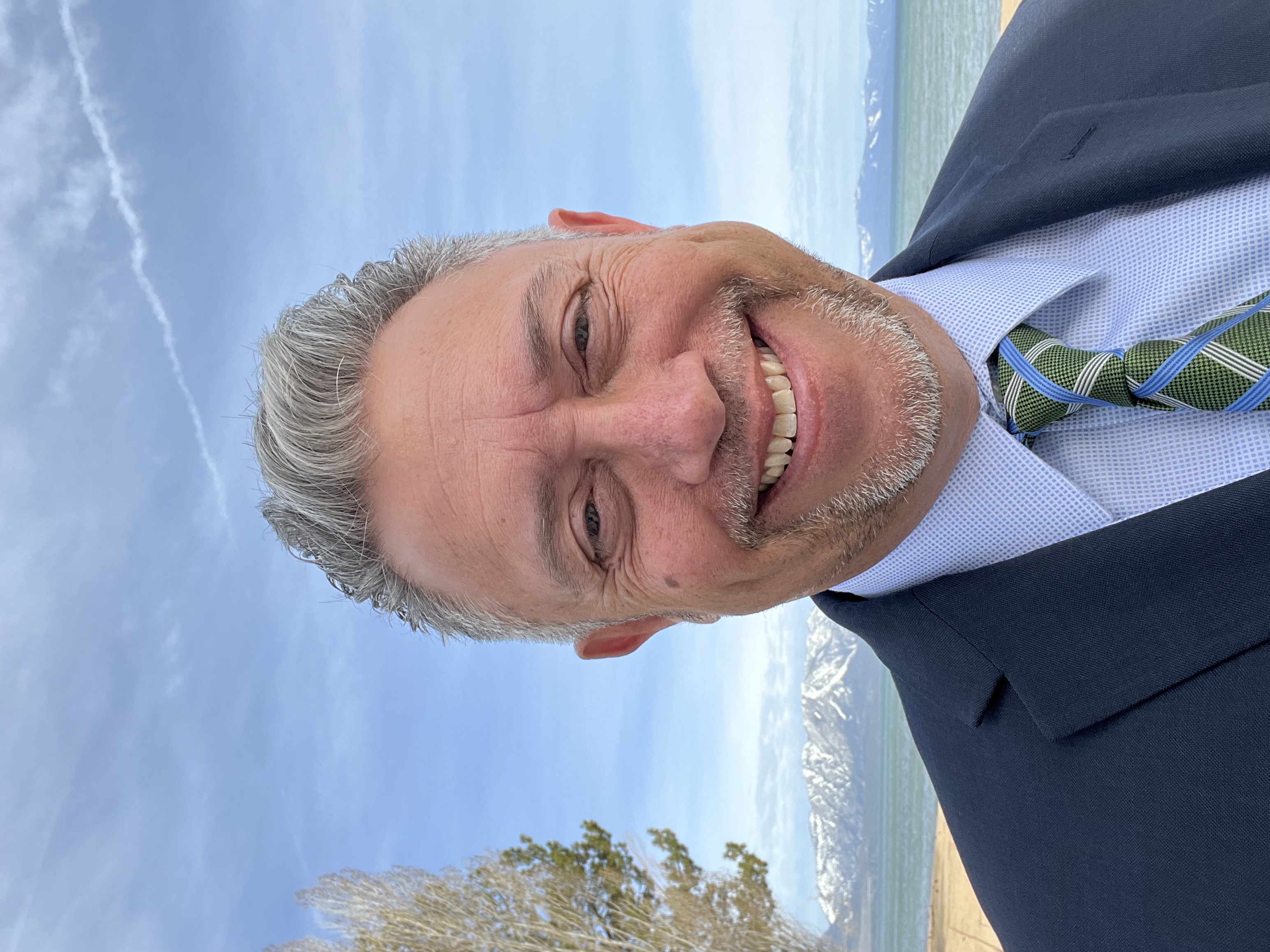 Lake Tahoe Community College has hired an experienced, longtime California Community College administrator and faculty member as its new Vice President of Academic Affairs. Dr. Raymond Gamba joins LTCC's leadership team in late June, stepping in as outgoing VP, Dr. Michelle Risdon, retires.
Dr. Gamba's three-decade career has included being both a full-time and adjunct teacher, lecturer, researcher and statistical consultant, academic department chair, and dean at several community colleges and universities in California. His current position is as Dean of Social Science and Distance Education at West Valley College in Saratoga, where he manages nine different academic departments and leads the college's distance education program.
Prior to that, Dr. Gamba served at City College of San Francisco for nearly 20 years, beginning as a tenured psychology instructor, then becoming chair of the Department of Behavioral Sciences. He then transitioned into college administration as Dean of the School of Behavioral and Social Sciences and Multicultural Studies, then as Dean of the School of Health, Physical Education and Social Services.
He began his career as a researcher at the University of San Francisco, then honed his research skills at the University of California San Francisco, the Riverside County Department of Mental Health, and at Claremont Graduate University.
Dr. Gamba's combination of teaching experience in California's community college system, his expertise at leading diverse academic programs and departments, and his demonstrated innovation around distance education quality and access are what led to LTCC's decision to offer him the Vice President position.
"Ray is passionate about what our colleges represent, and he is dedicated to continuing to develop ways that we can empower, transform, and inspire our students to achieve their personal and professional goals," said LTCC Superintendent/President Jeff DeFranco. "His advocacy for an equity-focused approach will build well on the quality academics and supportive environment already in place here at LTCC."
Dr. Gamba helped guide West Valley College through its transition to remote learning both before and during the pandemic, receiving the Oak Tree Award for extraordinary service for those efforts. He is a strong advocate for demonstrating a commitment to Diversity, Equity and Inclusion (DEI), embracing a personal mission statement of "eradicating racism and allowing all our students the experiences and success they deserve."
President DeFranco added, "His dedication to DEI efforts is rooted in his experiences from the community college classroom, his social psychology academic training, his garnered leadership expertise, and his lifelong commitment to justice, equity, diversity, and inclusion. He understands that teaching and learning decisions must be grounded in carefully mined and evaluated data to address the gaps in our educational practices."
Dr. Gamba earned his Ph.D. in Applied Social Psychology from Claremont Graduate University in 2000. He earned his Master's in Applied Social Psychology from the same school in 1993. His Bachelor's in Psychology was from the University of San Francisco in 1989. Prior to joining the faculty at CCSF in 1998, he taught for Fullerton and Chaffey colleges. He worked at the University of San Francisco as a research assistant and statistical consultant while pursuing his education, and his research work has been reflected in almost a dozen publications with the American Psychological Association, the Journal of Environmental Education, Health Education Quarterly, and others.
Dr. Gamba begins his tenure at LTCC on June 27, a day he is eagerly anticipating. "From the first day on campus, I witnessed that the LTCC community works in collaboration to assist students along their academic and career aspirations," he said. "I was seeking a new home where the college was integrated into the fabric of the surrounding community, and I have found that new home. The core of who I am is a community college instructor and educator who is genuinely concerned about the development of the whole student."
Dr. Gamba's connection to the Lake Tahoe Basin began 45 years ago, when his father built a home in Tahoe Vista. "My earliest memories are of the Lake Tahoe area. This region has so much potential and, of course, challenges, but the educational opportunities provided by LTCC will play an important part for the future of South Lake Tahoe and the region," said Dr. Gamba.