Longtime LTCC Trustee David Honored for 30 Years of CCC Service
July 25, 2023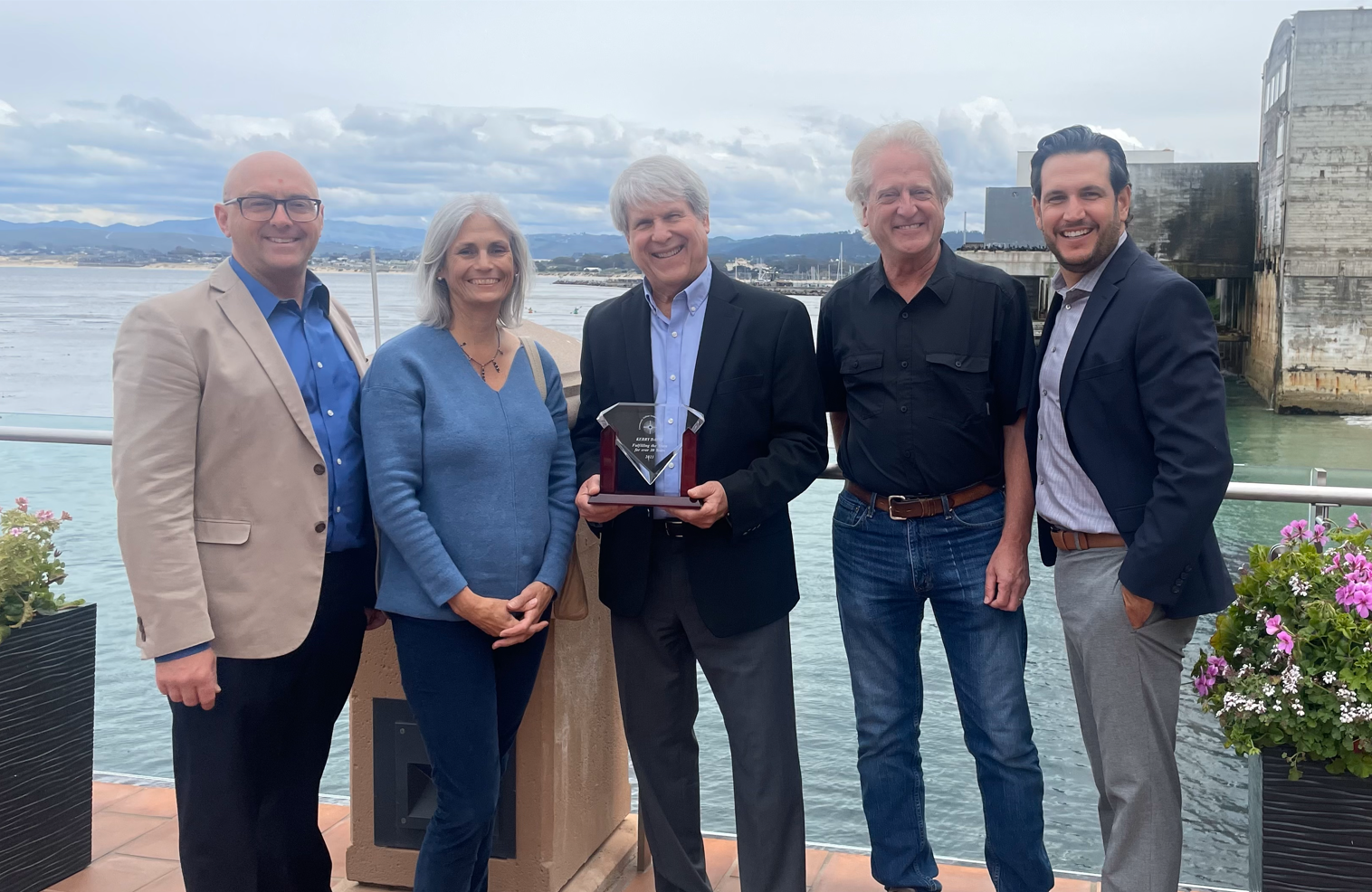 Longtime Lake Tahoe Community College Board of Trustees member Kerry S. David was recently honored by the Community College League of California for 30 years of dedicated service as a community college trustee in the state. David was given the Fulfilling the Trust award, which honors elected trustees statewide who have served with distinction at California community colleges for either 20 or 30 years.
"With his decades of experience and the wisdom that comes with it, Kerry is a trusted advisor and partner for me and the college," said LTCC Superintendent/President Jeff DeFranco.
LTCC's Board of Trustees President, Tony Sears, added, "Kerry's selfless commitment to our community, and in particular to Lake Tahoe Community College, where he actively serves both on the college's Board of Trustees and also the Foundation's Board of Directors, should serve as an example of excellence to everyone interested in volunteer work. For more than 30 years, Kerry has helped countless people through his efforts to better our community - he is a generous, wise, and caring man who deserves, yet has never sought, acknowledgment for all his endeavors."
David was first elected to LTCC's Board of Trustees in 1992. He has also served as a board member for LTCC's Foundation since 1995. He is also currently a trustee for the Douglas County Community Foundation, and treasurer of the local non-profit Tahoe Magic, Inc., which provides critical funding to Tahoe families who are in immediate financial need. In years past, David also served as a trustee of the Lake Tahoe Unified School District, treasurer of Tahoe Youth and Family Services, and was a member of the South Lake Tahoe Optimist Club. He also volunteered with the Anita Vieites Educational Foundation, Inc., now called the Lake Tahoe Educational Foundation. He is the founding principal and president of David, Johnson & Larsen, LTD., a tax and accounting firm located in Zephyr Cove, NV.
For many decades, David has also volunteered numerous times as a local youth sports coach. He coached Little League from 1975-1990, and Babe Ruth teams from 1987-1991, including a state championship team in 1989. He also coached softball from 1990-1993, AYSO soccer teams from 1988-1995, and a club soccer team from 1993-99.
David was born in Madera, CA. After high school, he briefly attended Foothill Community College in Los Altos Hills. He then transferred to DeAnza College in Cupertino to earn his Associate in Arts degree.
He then worked for the Internal Revenue Service while attending the University of Santa Clara. After graduating with a Bachelor of Science in Commerce degree, he worked for the San Jose office for Price Waterhouse. David and his family moved to Tahoe in 1973, working for a CPA firm before becoming partner at another local firm. He opened his own office in 1979, and is a licensed CPA in both Nevada and California.
David received his Fulfilling the Trust honor at the annual Trustees Conference in 2023, where elected trustees and college administrators convene to learn about continuing professional education related to accreditation, governance protocols, diversity and equity efforts, and student success initiatives, among other topics.