Public Welcome to Early Learning Center Open House
November 3, 2021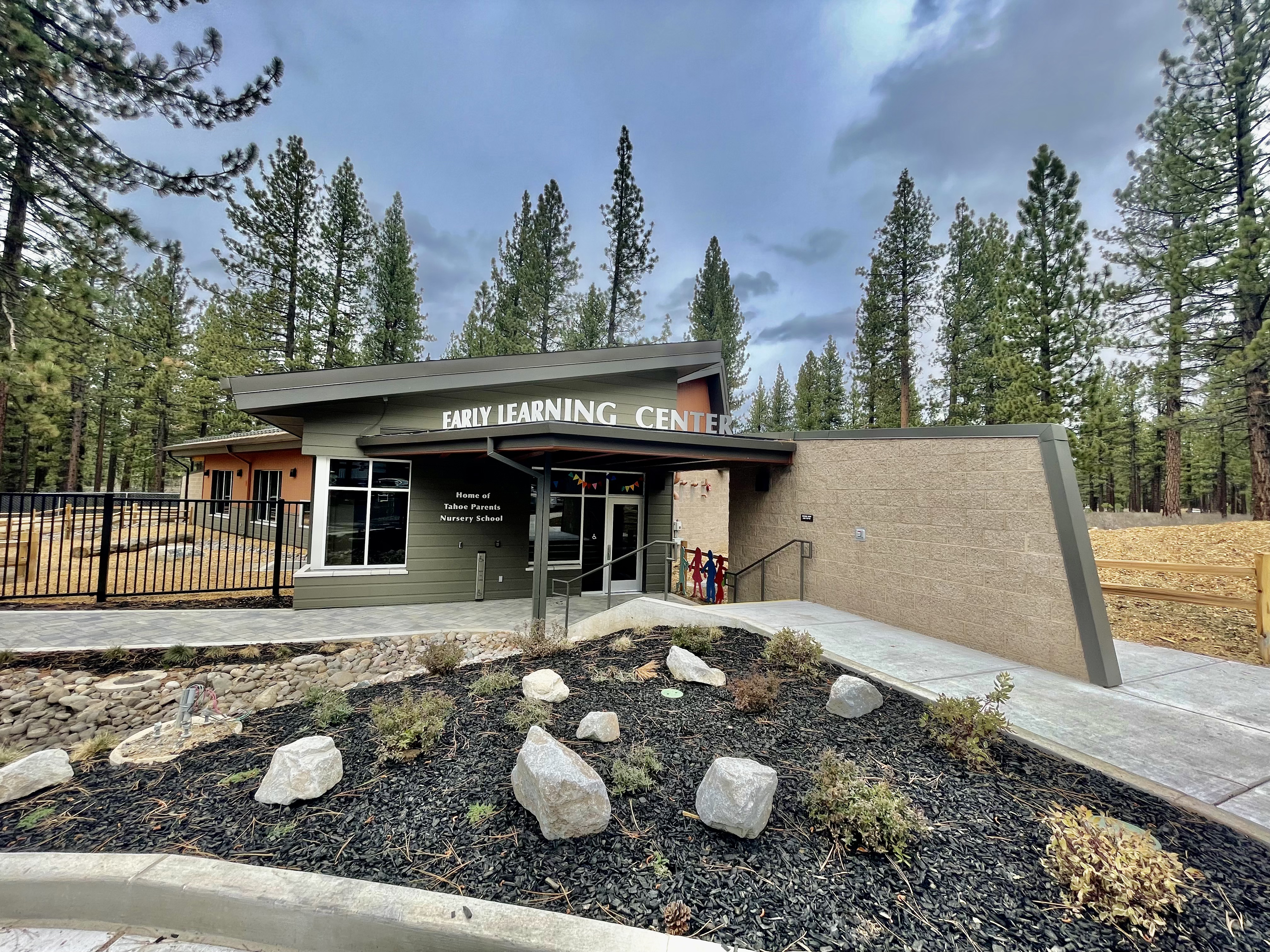 Lake Tahoe Community College welcomes all college employees, students and the general public to explore its new Early Learning Center on LTCC's campus from 4pm-6pm Tuesday, November 16. LTCC Superintendent/President DeFranco will make a presentation about the facility at 5pm. Guests can take a self-guided tour, hear about how it will be used to serve Tahoe families for generations to come, and enjoy free refreshments.
For easy access to the ELC building, park in their lot located on the far north side of LTCC's campus, just beyond the Child Development Center. Appropriate masks must be worn at all times while inside the ELC. Refreshments will be served outside in the back of the building, with tents and heaters available for warmth.
The Early Learning Center at LTCC is home to the Tahoe Parents Nursery School, providing preschool classrooms and outdoor learning spaces for the long-time, highly popular nursery school. When TPNS is not in session, LTCC will use the facility for other childhood education programs.
The architectural firm Architectural Nexus designed the approximately $4,767,000 project. Construction was handled by Clark/Sullivan Construction. Funding for this project came from LTCC's Measure F general obligation bond that local taxpayers supported in 2014.