Get Started with Lake Tahoe College Promise
---
The Lake Tahoe College Promise at Lake Tahoe Community College provides first-time, full-time college students free tuition for up to three years, priority access to the Textbook Lending Library, $100 per quarter for use in the LTCC Bookstore, priority registration, an unlimited free bus pass, individualized support with a dedicated counselor, access to Promise Navigators, and lots of incentive to complete your degree in two years. The program is available to first-time college students who commit to attending LTCC full time (15 units per quarter highly recommended, with 12 units minimum).
The intention of the Lake Tahoe College Promise is to accelerate your path toward achieving your educational goals, whether you hope to earn an Associate degree or a vocational certificate. The program provides students with a supportive, engaged, and inclusive community on campus. We expect all Promise students to regularly meet with a counselor, use the program's academic resources, and stick to their individualized Education Plan, as stated in the Promise Contract.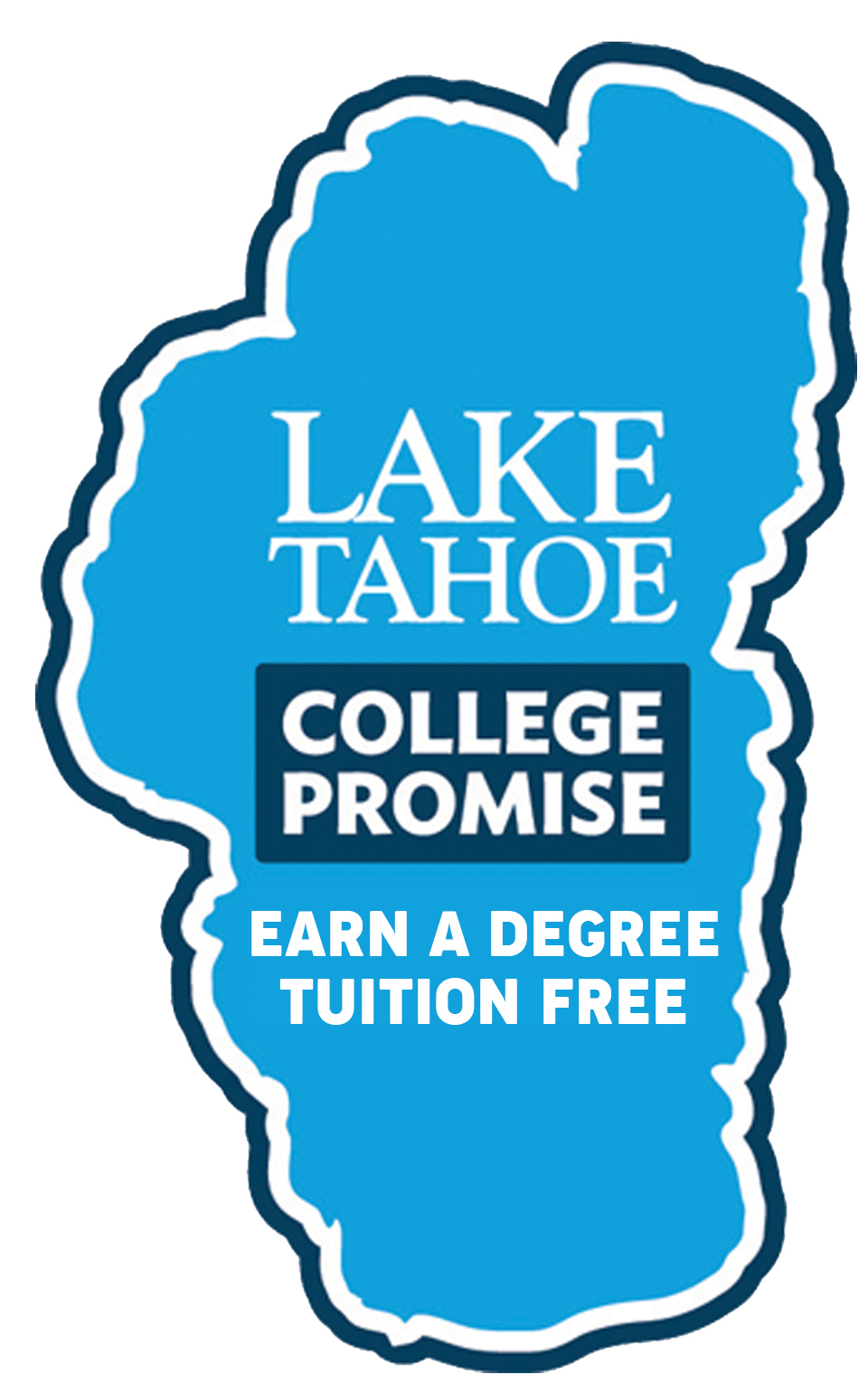 Request More Information!
What Does the Lake Tahoe College Promise Program Include?
The Lake Tahoe College Promise waives tuition for up to three years at LTCC, and provides additional financial incentives. This financial supports includes:
Free tuition for up to three academic years full time or completion of stated educational goal, whichever comes first
$100 per quarter for use at the LTCC Bookstore
Priority access to the Textbook Lending Library
Unlimited free bus pass
Two-year degree completion incentive
The Lake Tahoe College Promise has a dedicated counselor to help each student identify, plan for, and achieve their educational goals within two to three years. As a part of the Lake Tahoe College Promise, students will:
Receive counseling on goal completion, navigating developmental coursework, identifying financial assistance, and college success strategies
Receive counseling and support around interpersonal and emotional concerns
Meet with their counselor regularly to create a student Educational Plan toward attainment of an Associate's degree
Explore and identify university transfer requirements and goals
Complete educational benchmarks each quarter to ensure achieve their professional goals
Lake Tahoe College Promise provides a number of supports that enable students to fast-track their academic progress. All student:
Are encouraged to enroll in special general education classes that are reserved for Promise students, so that they can take courses together and build out engaged communities focused on learning
Receive priority registration
Receive additional tutoring and academic course assistance
Access to a Peer Mentor
---
You'll begin the online application process by creating an OpenCCC account.
During this process you'll be asked for your intended major and an educational goal, along with some basic personal, educational, and residency information. If you are uncertain about choosing a major or educational goal, connect with a Student Ambassador via text, give us a call (530) 541-4660 x 726.
After applying, you'll receive your Student ID number via email
Students must to apply for Federal Student Aid (FAFSA) OR the California Dream Act in order to be eligible for the Lake Tahoe College Promise.
DACA recipients and DREAMERs in California and Nevada can contact America Financial Aid or the Equity Office for assistance filling out financial aid forms or help with any other questions
Students are admitted to the Lake Tahoe College Promise Program on a rolling basis. You will receive an email within a month of submitting your application regarding your application.
What are my Responsibilities as a Participant?
---
Participants in the Lake Tahoe College Promise must agree to:
Enroll full-time (15 units highly recommended, 12 units required) during the academic year for the duration of the program (Fall, Winter, Spring, optional Summer)
Students are highly encouraged to complete 45 units per academic year
Maintain academic progress and a minimum cumulative GPA of 2.0
Complete courses at a rate above 67% (This is consistent with Federal Pell Grant requirements)
Declare a major within their first year at Lake Tahoe Community College
Complete a comprehensive Educational Plan their first year at Lake Tahoe Community College
Regularly meet with your dedicated Promise Counselor
Regularly participate in required Lake Tahoe College Promise workshops, tutoring, and activities, as assigned