Getting Started
Online Learning Courses
---
LTCC's Online Learning classes come in two forms:
Online courses are offered entirely online with no required class meetings on campus. Online courses are referred to as ONLINE classes in the schedule which means the class is 100% online - no face-to-face meetings required.
Hybrid courses combine some percentage of class time on campus and online. The requirement varies from class to class - you may be asked to come to campus weekly, once for an orientation, or to take exams. Hybrid courses provide class meeting information for both on-campus day(s)/time/location and Days TBA, Times TBA, Online-LTCC, Room CANVAS.
Is Online Learning Right for You?
---
Before registering for an online or hybrid class, you want to be sure that you are prepared - both academically and technically. Check your scores on these self-assessments to see if online learning is right for you:
Assessment 1: University of Arkansas online Is Online Learning For Me? quiz
Assessment 2: Is an online class right for your learning style? Austin Community College's Learning Style Survey
Assessment 3: Do you have the technical and organizational skills needed to succeed in an online class? Fresno City Online Technology Assessment
Apply
---
2. Select your courses and Register
3. Find your course
Once you are logged into Canvas, you will see your classes on the left hand side under Courses>My Courses on your User Dashboard.
Orientation
---
Whether you are taking your first online class, or you have completed a few online cour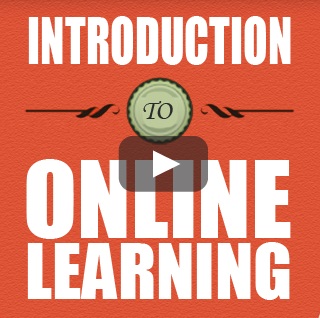 ses in the past, you will find that a little preparation makes a big impact on your success.
Please take time to complete the interactive video tutorial to increase your chances of success. Begin with our Introduction to Online Learning video
Canvas Student Orientation: LTCC provides an orientation to become familiar with navigating your classes using Canvas. You must be enrolled in an online/hybrid/web-enhanced class using Canvas to access the Online, Self-Paced Canvas Student Orientation.
Purchase Textbooks
---
Look for textbook information on the class Canvas site. Instructors will include this information in the syllabus, but they may also have it posted elsewhere in Canvas. You can also search the LTCC Online Bookstore for the class textbook and order online.
Most instructors expect you to have your textbooks ready for the first day of class!
---
All students are encouraged to meet with a
counselor
to be sure you are taking the right classes to reach your academic and career goals.
---