Two New Art Exhibits Opening at LTCC in January
January 19, 2023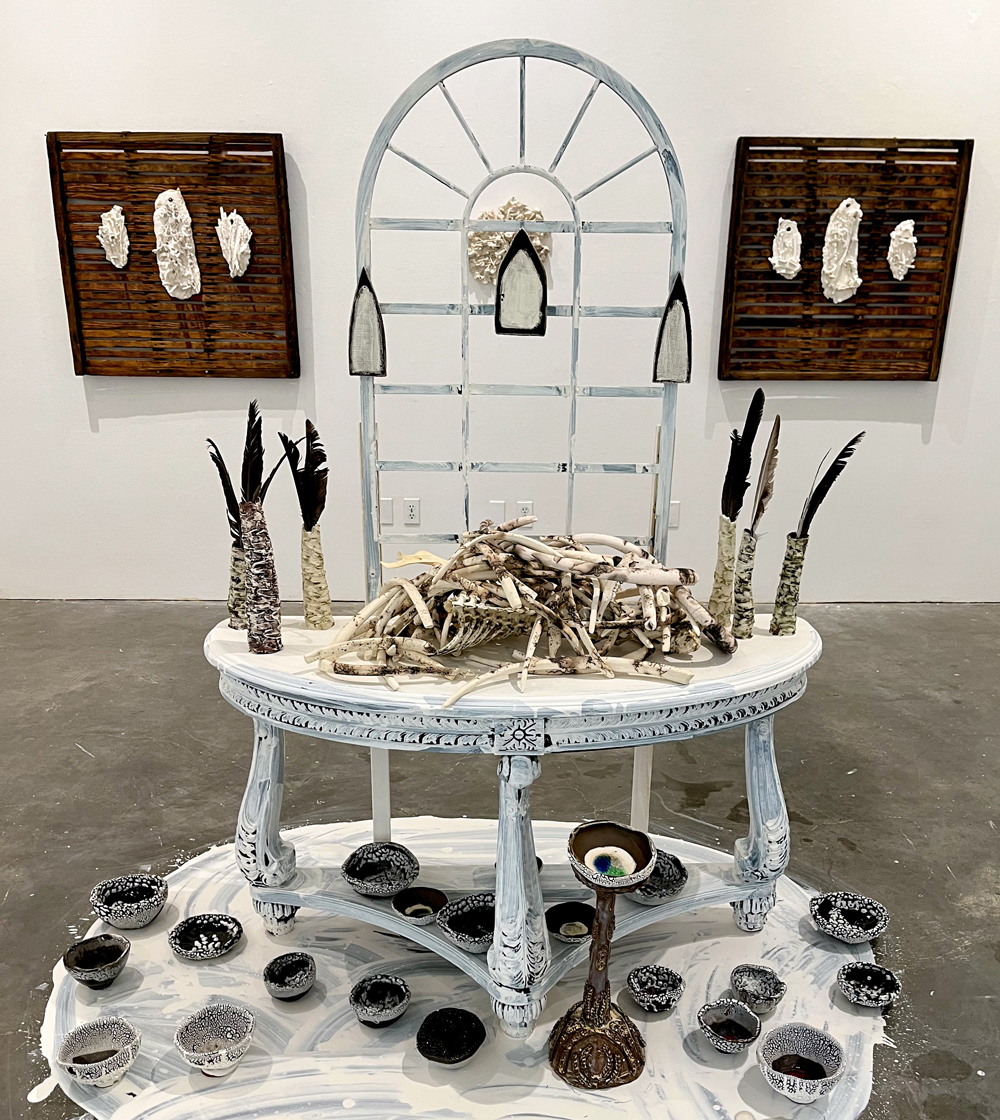 Two new art exhibits are coming to Lake Tahoe Community College this January, with a free Artists Reception being held for both on Thursday, January 26 from 5pm-7pm. The public is warmly invited to explore both exhibits.
In the Haldan Art Gallery located in the Roberta Mason library building will be Michelle Sweeney's "Wildland" show, containing a mix of watercolors, artifacts, photography and audio to tell the story about life and living with wildland fire in the Upper Truckee watershed area.
"All of us in South Lake Tahoe experienced a wild moment in the Caldor Fire," said Sweeney. "We also experience a wild opportunity every day—that of living in the Upper Truckee River basin, a rare and out-of-the-ordinary place."
Sweeney will give a free artist talk about her "Wildland" exhibit at 5:30pm on Jan. 26.
In the Foyer Gallery located in the Fine Arts building will be Hannah Fridholm's "Passed Recollection" show featuring her creative and unique ceramics work. Fridholm is a former LTCC art student who now works in the college's Art Department as a 3D technician. Her art has been showcased at the Benko Art Gallery in South Lake Tahoe, and she recently had her "Passed Recollection" show featured at Sierra Nevada University in Incline. Fridholm will host a free artist talk at 6:30pm in the Foyer Gallery on Jan. 26.
Fridholm creates sculptural assemblages created from ceramic and found objects. In her exhibition, she offers a space for reverence and contemplation in which the viewer can reflect on their own emotions, hold onto a moment, or remember a time or a feeling. The act of preservation – holding onto something, encapsulating it and cherishing it – is a major part of the process in her work.
These exhibits are free to attend, and light refreshments will be served at both locations.
Both exhibits will remain open to the public through March 2023. They can also be explored virtually by visiting ltccartgallery.com.
LTCC's Haldan Art Gallery hours are 11am-5:30pm on Mondays and Thursdays; 11am-7:30pm on Tuesdays and Wednesdays; 11am-2:30pm on Fridays; closed Saturdays and Sundays. The Foyer Gallery can be accessed Monday through Friday 8 a.m. to 8 p.m., and Saturdays 8 a.m. to 4 p.m. For more information about these exhibits and LTCC's Art Department, please contact LTCC art instructor Bryan Yerian at Yerian@ltcc.edu.