Theatre Arts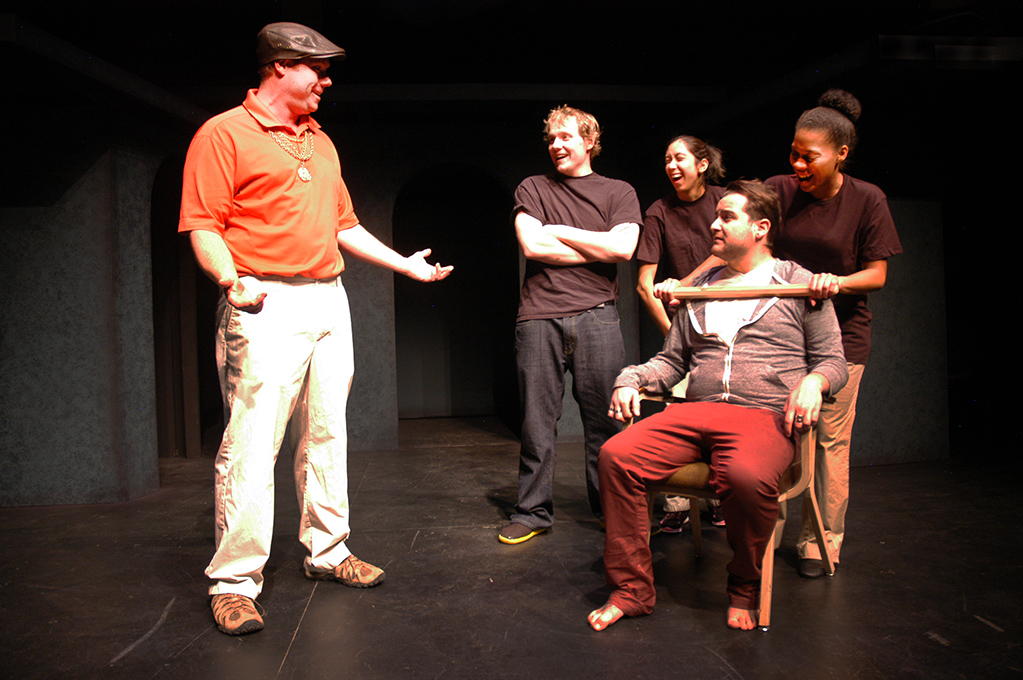 The Theatre Arts program at Lake Tahoe Community College offers a variety of classes that helps prepare students not just for a career in theatre, but for a wide array of careers where strong communication, collaboration, and leadership skills are vital.
Actors, set, sound, costume and lighting designers, and theatre technicians will all develop a strong set of skills to draw on in pursuing a career in theatre – whatever your passion, we will provide you with the training and experience you need to successfully pursue your dreams. Our full range of lower-division transfer classes provides theatre students with the background they need for transfer to a four-year college or university.
But you'll also find an array of transferrable classes that will help you to build confidence, hone your public speaking chops, understand various forms of communication and their uses, and introduce you to the history of theatre, acting, and film. Playwriting and screenwriting classes are available for both serious professionals and for those looking to improve their writing skills in a fun way. Improvisational classes offer students a chance to build confidence and to be freely creative and imaginative. Various voice and acting classes are available that can benefit any student who is interested in developing into a confident, collaborative working professional.
LTCC's Theatre Arts department stages one Spring quarter production each year in the Duke Theatre. In addition, LTCC collaborates year-round with community partners to bring theatrical and other events to campus. Visit our Auditions page to find out about acting, directing, and designing opportunities, and follow LTCC's Calendar of Events to learn more about what's coming to the Duke Theatre that you can participate in, or enjoy as an audience member.