Visiting Artist Tibbetts at LTCC
October 24, 2017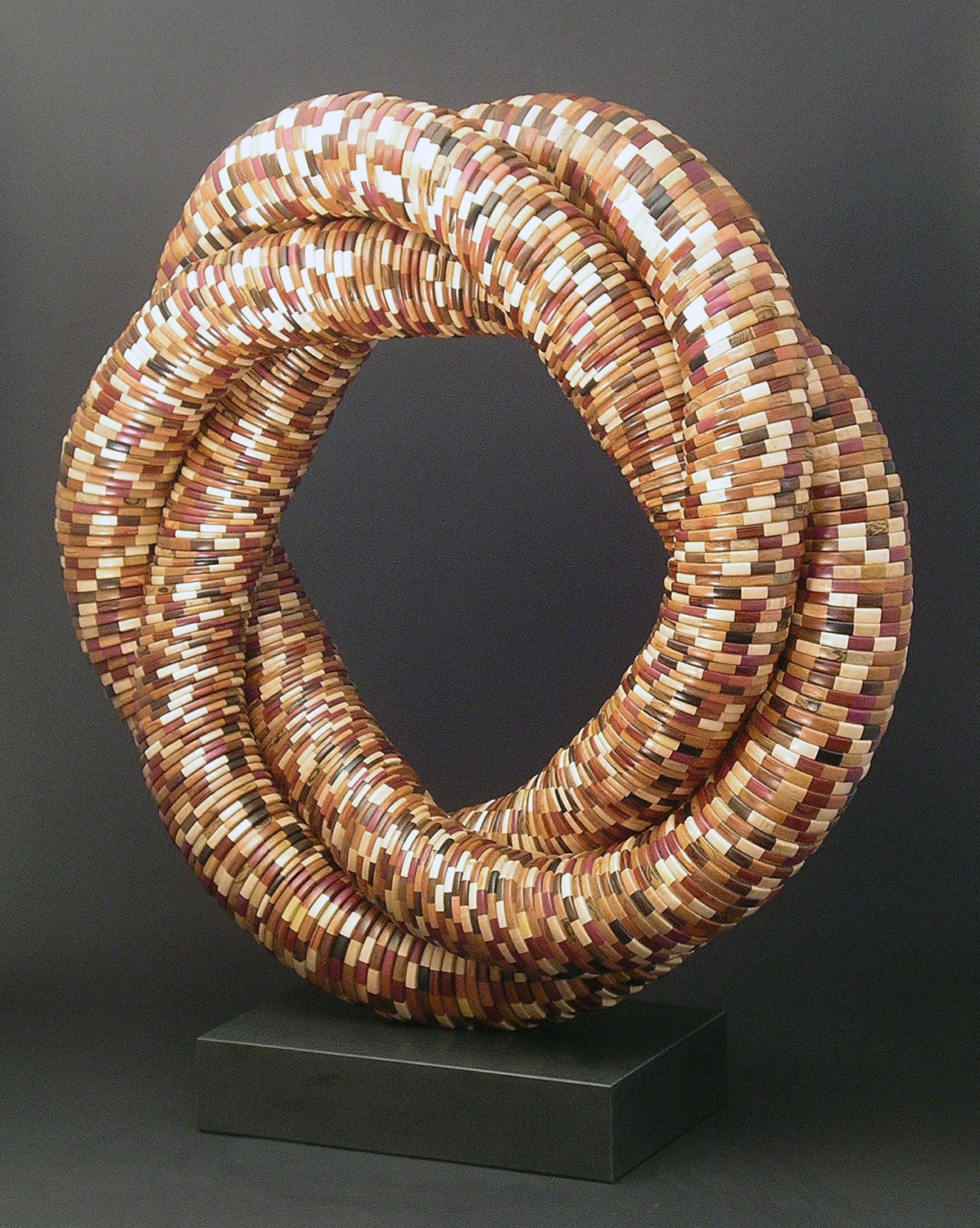 The Lake Tahoe Community College Art Club welcomes Visiting Artist Malcolm Tibbetts for a free event that the entire community is invited to attend. On Friday, November 3, Tibbetts will present a lecture about his artistic pursuits at 5:30pm in Room F101 in the Fine Arts building on LTCC's campus. Space is limited for this free event, so please arrive early to ensure your spot.
Tibbetts is a South Lake Tahoe-based artist who primarily works with wood. He's donated several large sculptures to LTCC that can be found around campus. He started fitting pieces of wood together as a child in his grandfather's workshop, beginning a lifelong, serious hobby. After building many furniture pieces and acquiring a shop's worth full of tools, Tibbetts began doing segmented woodturning. Before becoming a full-time turner, Tibbetts was represented by the Stones Gallery in downtown San Francisco. Currently he sells his artworks directly to the public.
In segmented woodturning, artists can combine small individual components to create any shape or size imaginable. By arranging different wood species, Tibbetts can create any type of surface design that comes to mind. According to Tibbetts, "This lack of restriction keeps my mind engaged contemplating the possibilities. Long before I have finished one piece, my mind is busy designing and solving the technical challenges of my next project. I have always loved working with wood and this art form gives me the opportunity to work with woods from around the world. Beautiful wood is almost a magical substance; gallery visitors experience an uncontrollable urge to touch the surfaces that I have created using these treasures of nature."
The Visiting Artist Series is sponsored by the LTCC Foundation and hosted by the LTCC Art Club, a community of art students interested in a variety of mediums, cooperating together in artistic endeavors, who seek to promote and enrich the artistic culture of our community. For more information about LTCC's Art Club, contact LTCC Faculty Advisor Bryan Yerian at Yerian@ltcc.edu, or check out the LTCC Art Club Facebook page (LTCCArtClub).