Coronavirus Information

Latest Updates:
Wed. May 13

El Dorado County is one of two counties in California to get the go-ahead from Gov. Gavin Newsom to reopen certain businesses, including dine-in restaurants and retail stores. The Stage 2 reopening requires businesses to have plans in place, including physical distancing, to protect the public and employees from COVID-19. Businesses that can reopen with some constraints in place include restaurants, laundromats and dry cleaners, auto repair shops, pet grooming salons, and office-based workplaces that cannot provide for remote work for their employees.

A press release with full detail is available on El Dorado County's website.

As of midday on May 12, El Dorado had tested 3,324 people with 60 confirmed cases. Twenty of those are in the Lake Tahoe region. For updates on COVID-19 cases, visit the county's Health & Human Services webpage.

Mon. May 4

LTCC will help greatly increase coronavirus testing in California by serving as an appointment-only testing site center starting Tuesday, May 5. The Physical Education Building on campus will be used as one of two COVID-19 test sites in El Dorado County. This follows Governor Gavin Newsom's recent announcement to add more than 80 community COVID-19 testing sites, allowing the state to go from approximately 16,000 tests per day to upwards of 80,000.

LTCC will operate as a testing site for a minimum of two months, with a capacity of 132 tests per day. To register for an appointment online, visit the Logistics Health Incorporated test site, or call 888-634-1123. Test results take 48-72 hours. Patients who test positively will be contacted by telephone by a nurse.

Testing days and hours will be Tuesday through Saturday, 7am to 12pm and 1pm to 7pm, closed Sundays and Mondays.

Please read LTCC's full press release about its testing center capabilities and safety protocols for more information.

Fri. May 1

El Dorado County's stay-at-home directive expired on April 30. However, nothing has materially changed: California Governor Gavin Newsom's Stay-At-Home order is still in place. All state residents are to continue to follow the governor's order, which supersedes county directives.

Non-essential businesses that have been closed from March 19-April 30 are to remain closed.
Non-essential activities residents haven't been allowed to participate in from March 19-April 30 are still prohibited.
Non-essential travel bans that were in place on April 30 remain in place.

Please read the county's FAQs about sheltering in place for more information.

Wed. April 1

El Dorado County has extended its shelter-in-place directive until Thursday, April 30. Residents are asked to stay in their residences during this time except for "essential activities."

As of Tuesday evening March 31, there were 18 confirmed cases of COVID-19 in the county with approximately 100 test results still pending. Additional tests from Barton Health continue to be sent to the county. Cases have now been identified around the lake, including in South Lake Tahoe. The latest updates from the county are posted to the county Health and Human Services website.

Any residents of South Lake Tahoe, Meyers, Stateline, Zephyr Cove, Incline Village, Glenbrook, and other communities around the lake who are showing symptoms including fever, cough, shortness of breath, or unusual muscle aches should call Barton's Health Line at (530) 600-1999.

Fri. March 27
El Dorado County announced 12 confirmed cases of coronavirus, including in-community cases. The virus is present on Lake Tahoe's West Shore and in South Lake Tahoe. Help to flatten the curve! Please:

Continue to follow state and county directives about sheltering in place. You should only leave your residence for essential needs.
Maintain social distancing measures when shopping for essentials or out walking. Keep a distance of at least 6 feet between yourself and others at all times.
Continue good hygiene practices. Wash your hands frequently with soap and hot water, use tissues that you throw immediately away for coughs and sneezes, avoid sick people, and keep your hands off your face.

MARCH 19, 2020

10:00PM

CAMPUS IS CLOSED

To all students, the public, & most employees.

2:00pm Thurs. March 19

CAMPUS IS CLOSING TO STUDENTS & THE PUBLIC BEGINNING SATURDAY, MARCH 21; LTCC TRANSITIONING TO A VIRTUAL ENVIRONMENT

LTCC will close to students and the public starting Saturday, March 21, and instruction and student services are transitioning to a virtual environment. The college will primarily operate online with the start of Spring quarter, and that will likely continue through June 2020.

4:45pm Mon. March 16

CHILD DEVELOPMENT CENTER CLOSING FRIDAY, MARCH 20, IN LIMITED OPERATIONS NOW


LTCC is limiting operations in the Child Development Center this week and will officially close at end of the day Friday, March 20. Limited operations are in place now to provide child care for families who need the time to make other arrangements for their children's care. We are encouraging families who can keep their children at home to do so beginning immediately.

The college can maintain social distancing with adult college students, but that is difficult to impossible with small children. Nonetheless, the decision to limit operations and move to full closure on March 20 is in line with the remainder of the college, which is moving to a fully virtual environment after March 20.

The CDC will remain closed until further notice and at least through Monday, April 6. The situation is fluid and likely to continue to change.

4:00pm Sun. March 15

CAMPUS IS OPEN, F2F FINALS MOVED UP, TRANSITION TO ONLINE STARTS MARCH 23:

CAMPUS IS OPEN

Staff will remain on campus and provide services to students.

FINALS WEEK

Finals for face-to-face students has been moved up one week to March 16-20. Online students will not see a change in their finals schedules.

Students: Check your student email and be in contact with your instructors for the latest updates.

TRANSITION TO ONLINE

Transition to a virtual environment begins Monday, March 23.

Most classes will move to the online Canvas portal over Spring Break.

Spring quarter begins Monday April 6, when the majority of classes will be offered through Canvas.

5:45pm Fri. March 13

CAMPUS REMAINS OPEN WITH SOME RESTRICTIONS:

CLASSES

Majority of classes are still in session, with the following exceptions:

Non-Credit PE courses: All non-credit Physical Education courses are canceled effective immediately.

PE/ACTIVITY CLUBS

All physical education clubs are canceled effective immediately.

(Example: soccer, volleyball, badminton)

FITNESS EDUCATION CENTER & G3

FEC and G3 are closed effective immediately.

PHYSICAL EDUCATION BUILDING

Locker rooms will be closed beginning Tuesday, March 17 at 5:00pm. All personal items must be removed by this date.

The Gym, Fitness Education Center & G3 will close Friday, March 20 until further notice

4:35pm Fri. March 13

FINALS

Many finals have been rescheduled.

If your class meets on Mondays and Wednesdays, your final will be on Wednesday March 18.
If your class meets on Tuesdays and Thursdays, your final will be on Thursday March 19.
If your class meets on Mondays, Wednesdays and Fridays, your final will be on Friday March 20.
If your class only meets once per week, it is likely your exam will take place during Finals Week, which is Tues. – Fri. March 24-27. If this changes, your instructor will notify you.
If you have a final project due, these can be turned in during Finals Week. Instructors will notify students should this change.
Instructors are being asked to consider offering online, take-home and emailed final exams. If this is being employed in your class, your instructor will notify you.

*PLEASE NOTE: THIS INFORMATION COULD CHANGE. CONTACT YOUR INSTRUCTORS FOR THE LATEST INFORMATION*

6:33pm Thurs. March 12

UPDATE FROM EL DORADO COUNTY

El Dorado County reports no confirmed cases of COVID-19 in the county at this time. However, there have been confirmed cases of COVID-19 in the region and in neighboring counties.

Therefore, today the El Dorado County decided to officially declare a public health emergency, which ensures that resources and funding are available to the County in its response to COVID-19. The declaration also allows the County to provide or receive aid from other jurisdictions.

2:30pm Thurs. March 12

CAMPUS EVENTS & STAFF TRAVEL

CAMPUS EVENTS

All community events and outside meetings on campus are canceled until further notice.

On-campus student events will continue as scheduled, but with social distancing measures in place.

STAFF TRAVEL

LTCC has restricted all non-essential travel for staff, faculty, and administration.

LTCC Colleagues,

As has been previously shared, the college is committed to helping mitigate the spread of the Novel Coronavirus (COVID-19) and to take measures to keep staff and students safe. With that goal in mind, effective immediately LTCC is canceling all community events and outside group meetings on campus to help reduce the chance of exposure and spread. Furthermore, LTCC is canceling all non-essential travel for employees. These are measures designed to reduce (not eliminate) the risk of exponential community spread of COVID-19. These measures will be in effect until further notice.

This decision was informed by Governor Newsom's announcement that public events and gatherings should be postponed or canceled statewide for the foreseeable future.

Beginning Thursday March 12, LTCC will use the following guidelines regarding on-campus events:

All events expected to draw 15 community members or more are canceled or postponed. If a large meeting or event can be moved to an online platform, then it may still occur but without an in-person audience for it.
Group visits of more than 15 people are canceled or postponed. This includes orientation tours and other events. Tours may continue but only with groups of 15 or less and with social distancing measures in place.
All meetings and events scheduled by outside entities and organizations to be held on LTCC's campus are canceled or postponed. LTCC is closed to outside group meetings or events.
Student-only or student/staff events hosted by LTCC can still be held if expected attendees are less than 50 individuals, but social distancing measures will be put in effect to reduce the potential for virus spread. This means utilizing measures such as maintaining a recommended six-foot distance between students to minimize contact and spread. It also means having hand sanitizer, tissues and other products readily available. LTCC organizers will work closely with catering services to ensure sanitary practices.
During this time, LTCC will not hold student club food fundraisers due to increased likelihood for spread of germs.

Beginning Thursday March 12, LTCC will use the following guidelines regarding non-essential travel:

LTCC employees will not participate in non-essential, college-sponsored travel.
This includes travel for conference purposes. Many California Community College conferences scheduled for spring have already been canceled or are in the process of being canceled in light of the Governor's announcement limiting all gatherings that involve 250 people or greater.
Essential travel is defined as something that is required for ongoing operations including delivery of materials for LTCC's Incarcerated Student Program, participating in required meetings to receive district funding, and required involvement to maintain grant eligibility. For a simple reference, most travel is non-essential and only very limited travel can be deemed essential with the approval of Vice President Russi Egan, Vice President Dr. Michelle Risdon, or President Jeff DeFranco.

This decision to cancel or postpone community events, outside meetings on campus, and freezing non-essential travel was made out of an abundance of caution for students, staff, faculty, and for community members who utilize our campus. It is a precautionary measure meant to help slow the spread of the virus. The college is being guided in these decisions by both the California Community Colleges Chancellor's Office and the California Department of Public Health and its guidelines for colleges and universities for COVID-19 containment. While we don't believe we can fully stop the spread of the virus, it is our hope to be part of a community and statewide effort to help slow down the spread of the virus and Flatten the Coronavirus Curve. The graph below explains the intent of these efforts to help reduce the curve in an effort to assist our health care system in being better prepared for responding to the virus.

LTCC is conducting an ongoing review of all event and travel policies as new information about the virus comes in. Any updates will be communicated via internal emails to staff and faculty, direct-to-student emails, the college's website, and via social media accounts and the Coyote Corner app (download for free here).

At this time, these restrictions are in effect until further notice. No changes to these policies are expected to be reviewed prior to the end of the winter quarter ending Friday March 27. Standby for future communications as additional decisions and changes in practices are likely forthcoming.

Thank you for staying informed and doing your part to help limit the spread of this virus.

Sending virtual high fives your way. Thank you.

Jeff

6:30pm Tues. March 10

CLASS FIELD TRIPS & STUDENT CLUB TRAVEL:

With the impacts of the coronavirus (COVID-19) continuing to spread as more cases are identified in California, Lake Tahoe Community College is taking the preventive measure of suspending all class field trips, program trips, and student club travel outside of the college service area for the remainder of the Winter quarter ending Friday, March 27. Decisions about Spring quarter events will be made at a later time as the situation evolves.

This decision was made out of an abundance of caution for our students. It is a precautionary measure, and it will likely not be the only measure LTCC takes to protect students and staff as we respond to developing conditions. Currently, there are no confirmed cases of COVID-19 in El Dorado County.

LTCC is conducting an ongoing review of our travel and event policies as new information comes in. Any updates will be communicated via internal emails to staff and faculty, separate direct-to-student emails, the college's website, and via social media accounts and the Coyote Corner app (download for free).
Information
---
Emergency Funding

Get the Latest from LTCC
---
Twitter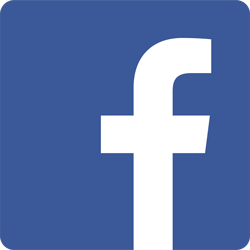 Facebook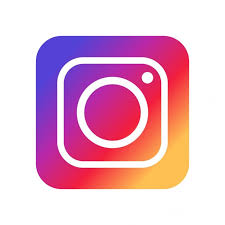 Instagram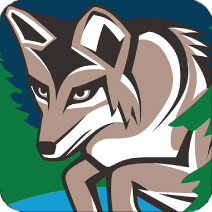 Coyote Corner

Charter will offer free Spectrum broadband and Wi-Fi access for 60 days to college students who do no already have a subscription at any service level up to 100Mbps. to enroll call 1 (844) 488-8395
XFinity Wi-Fi free for everyone. Xfinity WiFi hotspots across the country will be available to anyone who needs them. For a map of Xfinity Hotspots, visit: www.xfinity.com/wifi
Communications
---
MAY 1, 2020 - New Information on Grading Options
Links & More Information
---