Student Clubs
Student clubs at Lake Tahoe Community College are a fun way to get involved in student life, meet others with similar interests, and develop leadership and communication skills.
LTCC offers a wide range of clubs catering to many different interests. From the dedicated Honor Society to the fun and popular soccer club, there's something for everyone to experience and enjoy.
Are you an LTCC student who is interested in joining or creating a club? Please view the Club Advisor handbook for details for more information and general club questions.
Club Life varies from year to year. Contact the advisors below to see if they are active for the 2020/21 school year! Do you have the Coyote Corner App? Download it for free for detailed club information!
---
ALLY Club
Promotes equal rights and support to the LGBTQIA community on campus and around the South Shore.
---
---
Art Club
Provides educational opportunities for art students including, but not limited to, the creation of their own art as well as viewing of historical pieces of artwork.
---
An association of students that introduces various Filipino values and culture to the LTCC community. We participate in cultural activities that showcase Filipino history, food, songs, and dance while providing awareness of Filipino culture.
---
Future Business Leaders of Tahoe (FBLT)
Creates, promotes, and facilitates the building and maintenance of relationships between students of LTCC, who are interested in business as a major, and the local business community.
---
Geology Club
Explores Earth through field trips. Recent trips include exploring Tuolumne Meadows, Half Dome and Moaning Caverns in California, and Hidden Cave, Nevada.
---
The HOPE Club promotes equity for all students and the development for cultural change on campus and in the community while also fundraising for scholarships for undocumented students.
---
---
---
LTCC Chapter Advisor: Antonio Benitez
Google Voice Phone Number: 530-208-9609
benitez@ltcc.edu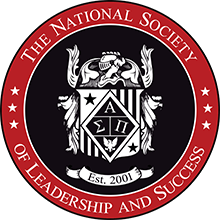 ---
Science Club
The purpose of the Science Club is to serve the Lake Tahoe community and promote science among local youth by visiting local schools with science demonstrations and activities. We work with local teachers to enhance their existing curriculum with our visits. We also take field trips to destinations of interest to science students, for example, The Exploratorium, iFly, Lawrence Berkeley National Laboratory, and we raise funds to support these activities.
---
Soccer Club
Truly one of the most popular club on campus, the Soccer club provides opportunities for all students to expand their knowledge and skills of soccer. This active club also provides an environment for students to collaborate and compete.