The Haldan Art Gallery
January 18 - March 23, 2018

Closing Reception: Saturday March 17, 1pm-5pm
The Haldan Art Gallery presents...
Tony King & Pamela Glasscock
"INSIDE/OUTSIDE EXPLORATIONS"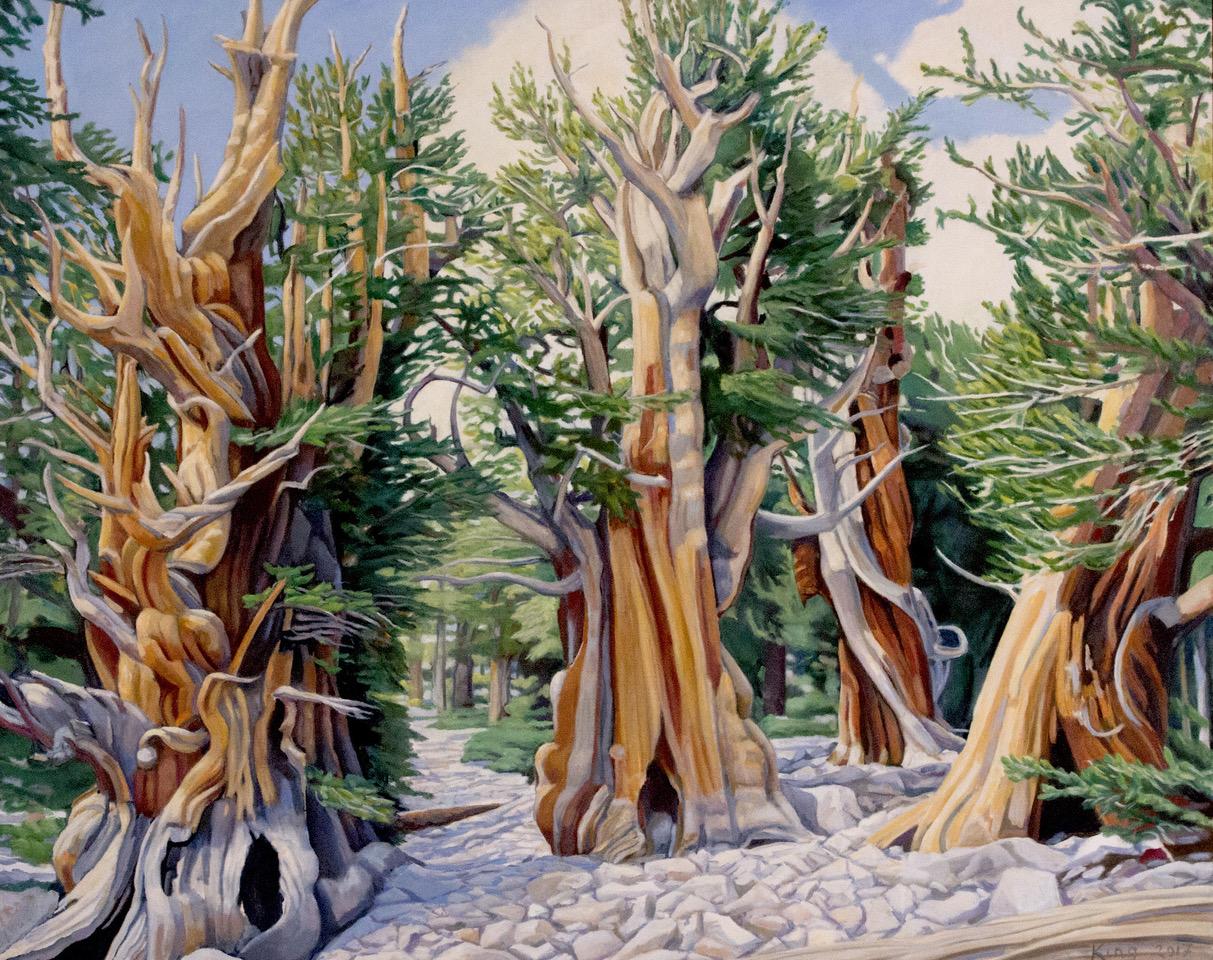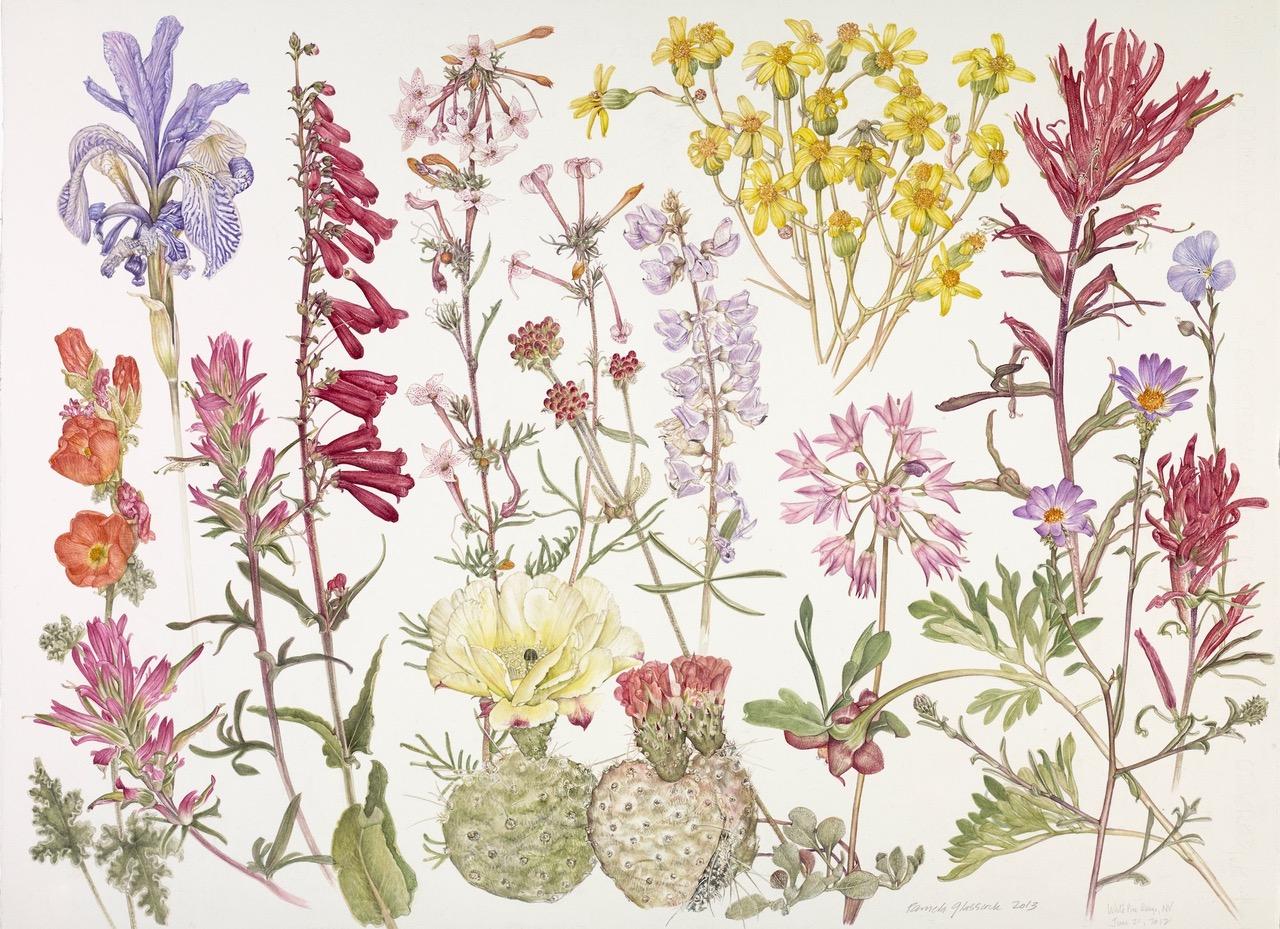 The Haldan Gallery presents an exhibition of work by Pamela Glasscock and Tony King,
"INSIDE/OUTSIDE EXPLORATIONS," through March 23. They met in 1974 in New York, where they lived and pursued their careers, and in 1992 moved with their two sons to Sonoma County.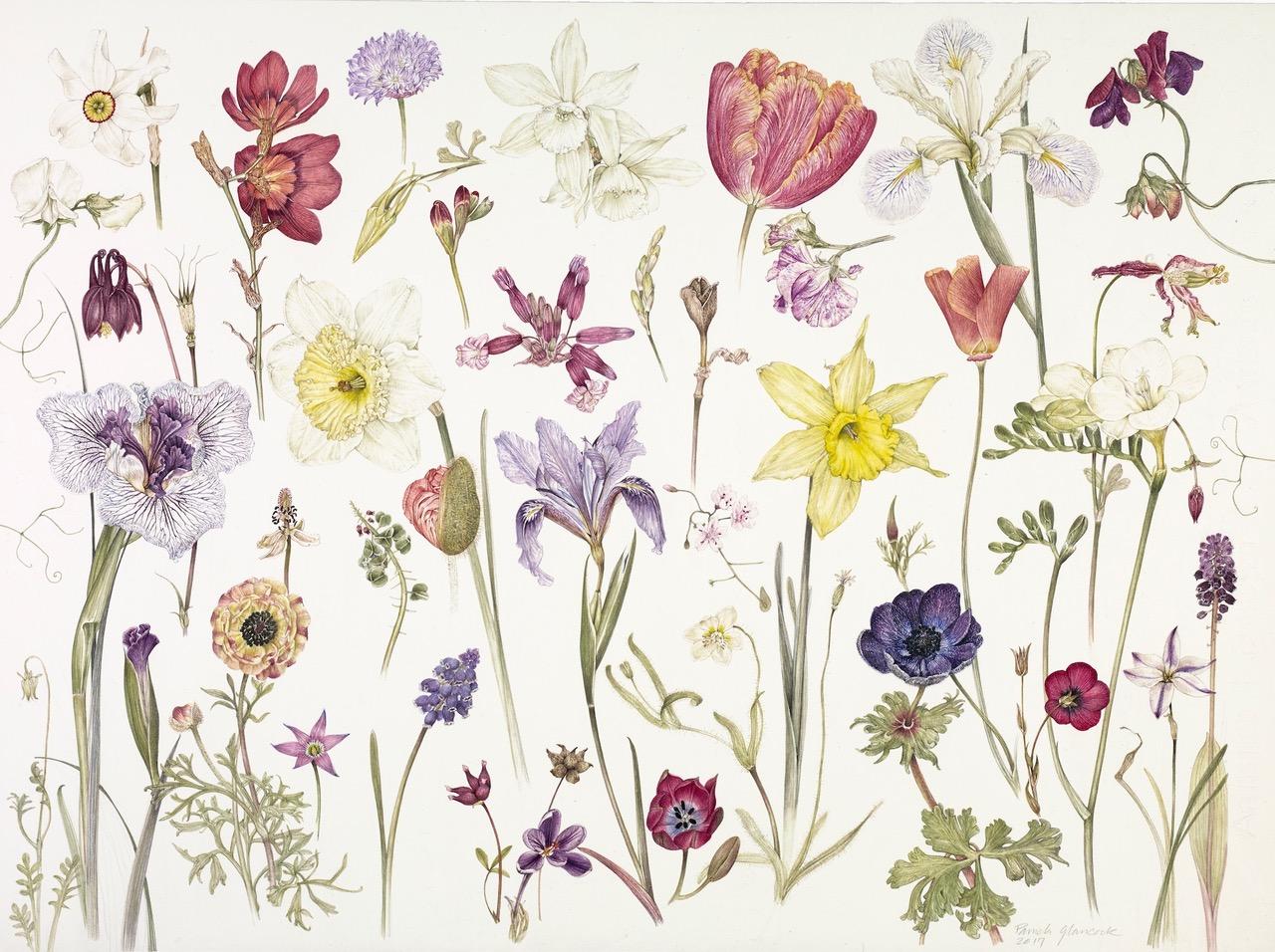 Glasscock grew up in Colorado and aftergraduating from Stanford University in 1972, relocated to New York. For ten years she made large-scale silverpoint drawings, a modern permutation of the Renaissance drawing technique, with landscape and still life imagery. In 1980 (visiting California), she began to experiment with watercolor and botanical subjects. Glasscock's watercolors aremeticulously rendered, created with scientific precision and quiet emotional intensity, and have been exhibited widely in contemporary art galleries as well as natural history and botanical institutions.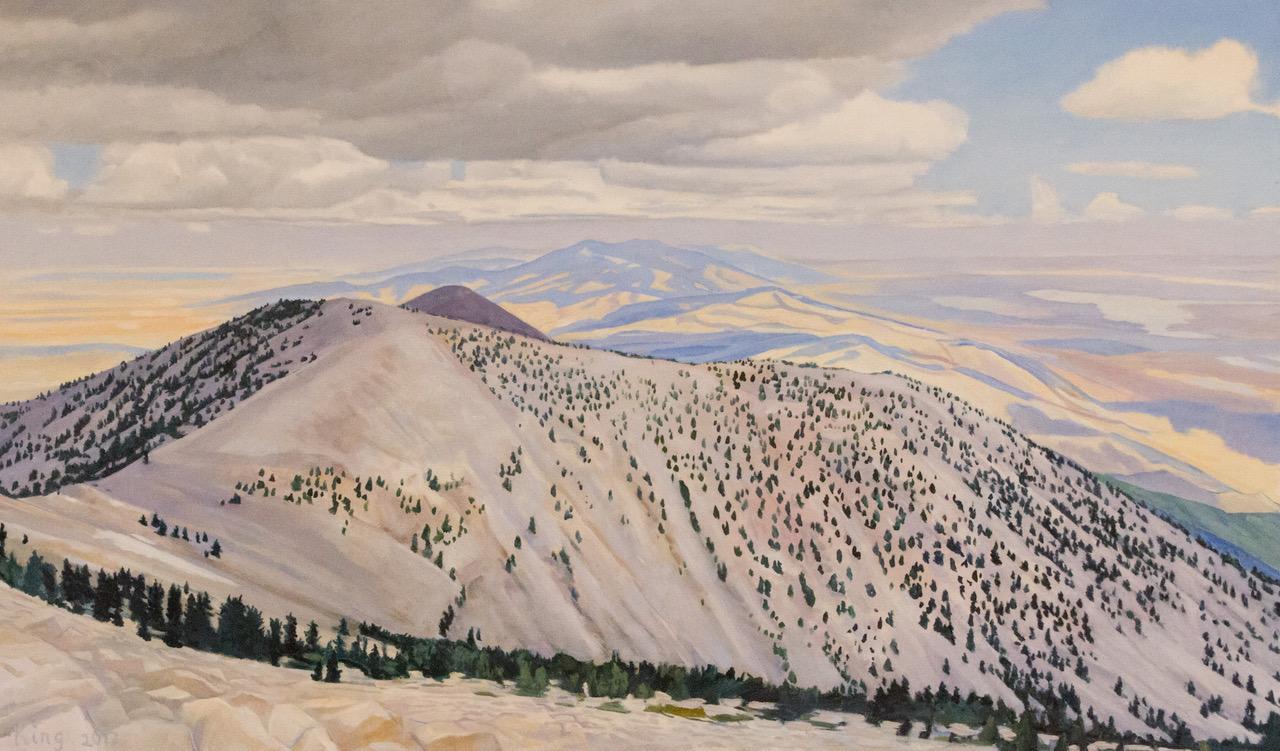 King, born in Massachusetts, began college as a science and math student. After his sophomore year he left to study drawing and painting at the New York Studio School, then returned to Stanford to complete his BS in math. In the late 60's he moved to New York, where he began his career as an abstract painter. His early NY exhibitions were of work which developed geometric forms and patterns in illusionistic spaces. By the early 80's he began to experiment with combinations of abstract and photo emulsion elements, then landscapes within minimal abstract color fields. Upon moving to Sonoma county in 1992 he devoted most of his time to plein air painting, then more recently to larger format landscapes done in the studio. He points out "past interests never disappear, and continually resurface in different manifestations." Recent paintings, many of which are in the show, continue a decade long series of the Bristlecone Pines, "the oldest trees."
Les Allert
"Tailings"
In the Foyer Gallery located in the Fine Arts building will be photographer Les Allert's "Tailings." Allert developed a strong interest in the biological sciences while collecting reptiles with his neighborhood friends back in Simi Valley, where he went to high school. He went on to earn his bachelor's degree from California State University, Northridge in Biology. He worked for the federal government for 30 years, starting at Yosemite National Park as a naturalist. His talks often relied on slide photography, which began his interest in 35mm photography. After studying photography at Mohave Community College in Arizona, Allert began creating large format, fine art photography, which he's been practicing for more than 20 years, concentrating on landscapes, modern and historic architecture, and most recently, abstract features found in these subjects. After moving to Alpine County in 2007, Allert began taking photography classes at LTCC and has participated in the annual Student Art Exhibit each spring. He strives to expose viewers to new ways of looking at the environment around them, and to see those often overlooked things in it.
Student Gallery
In the Student Gallery centered in LTCC's Main Building Commons will be new works of art by the talented members of the Tahoe Art League.