The Haldan Art Gallery
April 19 - June 21, 2018

The Haldan Art Gallery presents...
LTCC Art Department Faculty & Staff Show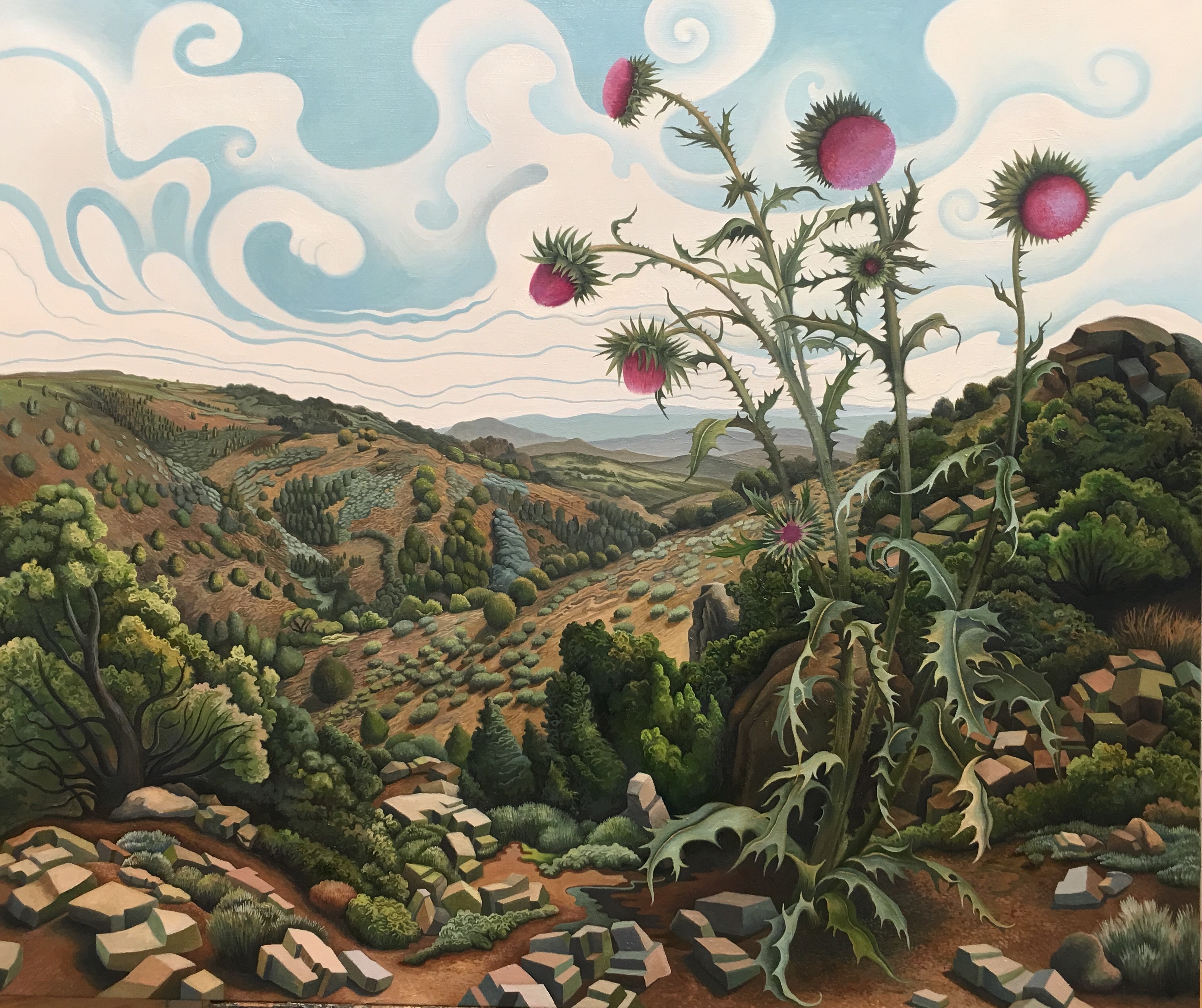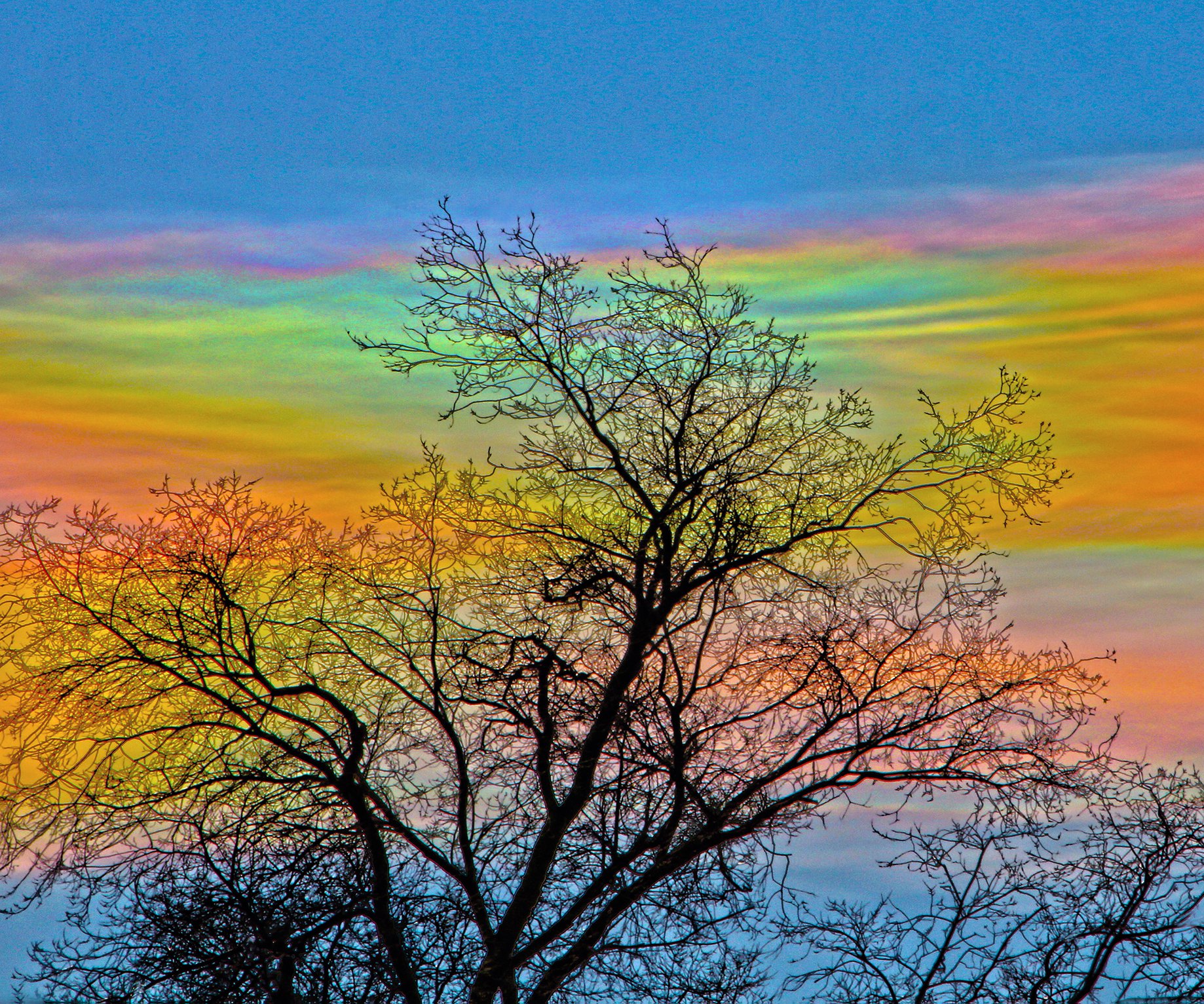 The Haldan Gallery presents an exhibition of new works of art created by the faculty and staff members who make up LTCC's talented Art Department. The following artists have pieces featured in this show:
David Mori
Mikhail Korotkin
Pat Leonard-Heffner
Jim Grant
Amy Hackleman
Bryan Yerian
Colleen Sidey
Catherine Lockner
Shelley Zentner
Phyllis Shafer
Francis Rider
Kristin Fries
Shelley Zentner

"Fundamental Freedoms"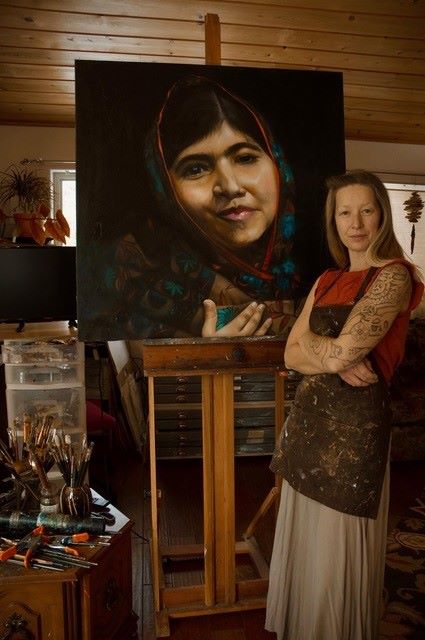 LTCC art instructor Shelley Zentner brings her large-scale portraits inspired by stories of freedom and expression to the Fine Arts building's Foyer Gallery in her exhibit, "Fundamental Freedoms,"open through June 21. Zentner created seven major new works since the presidential election that are featured in this exhibit. She felt compelled to contribute in some way to the growing voice of protest, saying, "We are in the midst of a great societal and global paradigm shift, and I feel that the role of artists is to use this negative energy as a catalyst for creativity."
Each painting explores different aspects of freedom: the freedom to vote, to learn, to explore the natural world, and to escape violence and enslavement. Zentner describes the work as, "a celebration of the heroic efforts of committed, passionate individuals to fight for fundamental freedoms. Diverse as these people are, what they have in common is bravery, curiosity, creativity, and a willingness to endure hardship to help others."
Other paintings in this exhibit draw attention to lost freedoms. One piece entitled, 'Lost Property,' was used in a recent poster campaign by Tahoe Activist Artists to raise awareness about human trafficking in South Lake Tahoe. Another piece focuses on the serene and beautiful Malala Yousafzai, the Pakistani teenage activist who was shot in the head by the Taliban for speaking out in support of education for girls and women.
Zentner is a Welsh artist who has lived in South Lake Tahoe for 14 years. She is an adjunct faculty member in LTCC's Art Department, and is also the founder of Tahoe Activist Artists.
Student Gallery
In the Student Gallery branching off of LTCC's Main Building Commons will be LTCC's annual Student Art Exhibition, with artworks in different mediums created by the talented students in LTCC's Art Department. Prizes will be awarded based on selections made by a special guest judge. All are welcome to an awards ceremony and artists' reception on Sunday, May 20 from 2pm-5pm in the Main Building on LTCC's campus.