The Haldan Art Gallery
Department of Art Faculty & Staff
January 19 - March 24, 2017
The Department of Art Faculty and Staff at Humboldt State University is the focus of an exhibition, on display in the Haldan Gallery, until March 24. The artwork on display represents a spectrum of ideas and media, exemplifying Humboldt State University's comprehensive Art program.
Listen to an interview about Humboldt State Univeristy's Campus
Humboldt State is located in the quaint town of Arcata, very close to the downtown area. The school itself is on the smaller side, with around 7,000 students. HSU offers a Bachelor's of Art degree program with three different concentrations: Art History, Art Education and Studio Art. The department has approximately 275 students majoring in it, with most students electing to study Studio Art, followed by Art Education and Art History. They also offer a certificate in museum and gallery practices. Many of the art teachers at HSU are also practicing artists, which is a beneficial relationship for both sides. Students get to witness firsthand what it is like to be a professional working artist, and faculy get to master their skills.
Listen to Teresa Stanley speak about Art Programs at Humboldt State University
Pictured below are some pieces on display in the exhibition.
Don't miss out on the other pieces that aren't pictured below.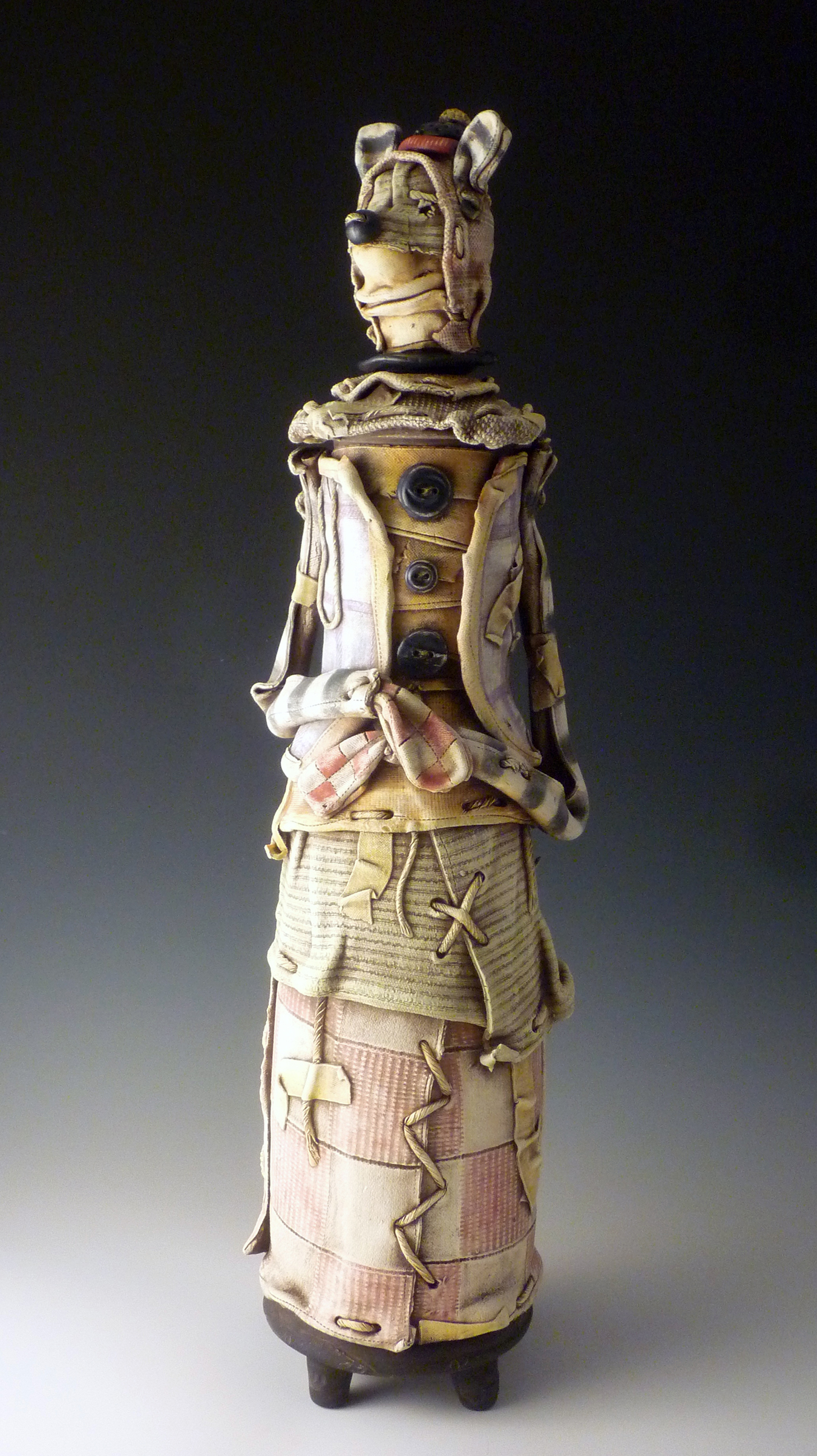 Keith Schneider, "Elyse" 2016, ceramic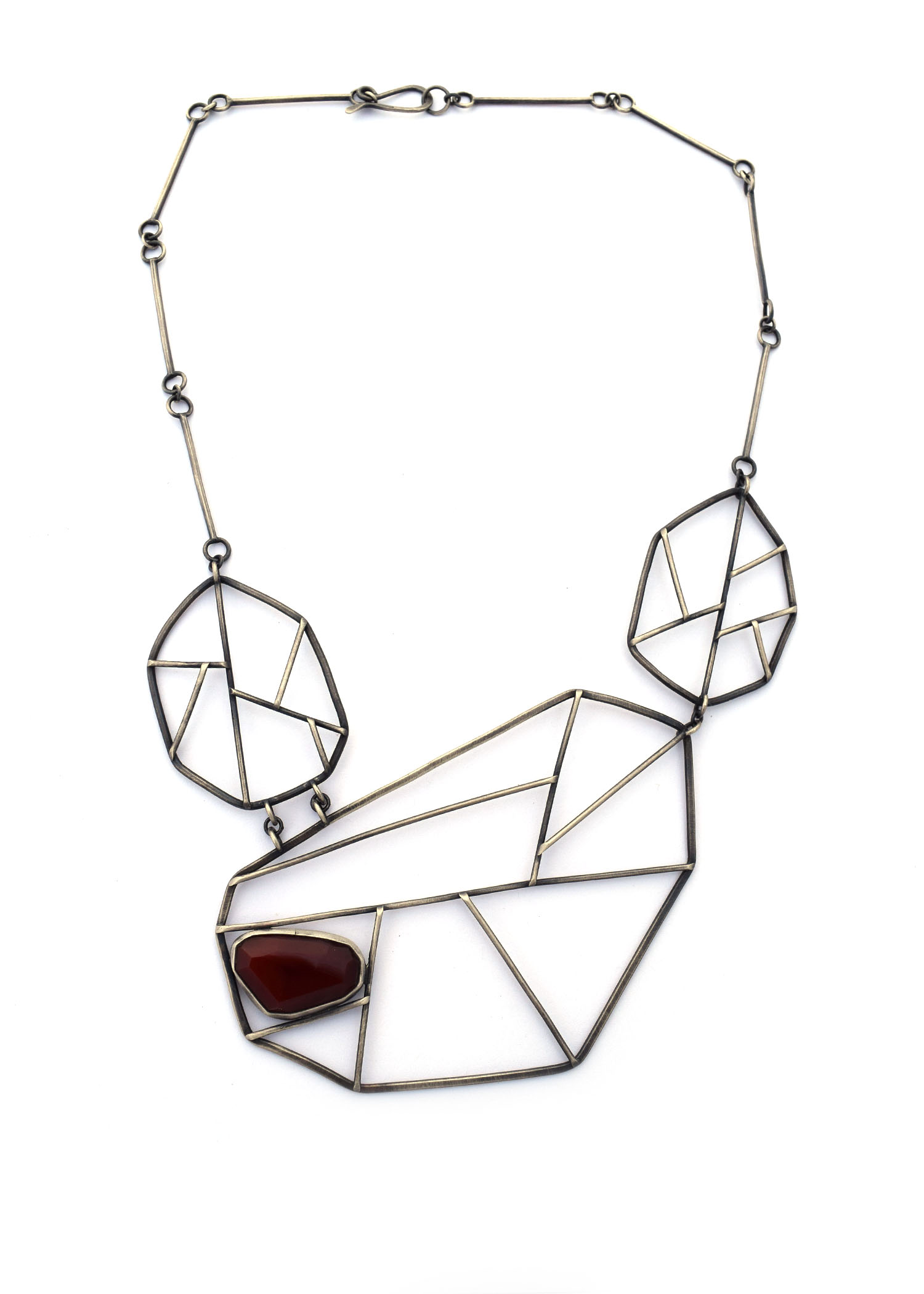 Erin Austin, "Fractured Neck Piece" 2016, sterling silver and carnelian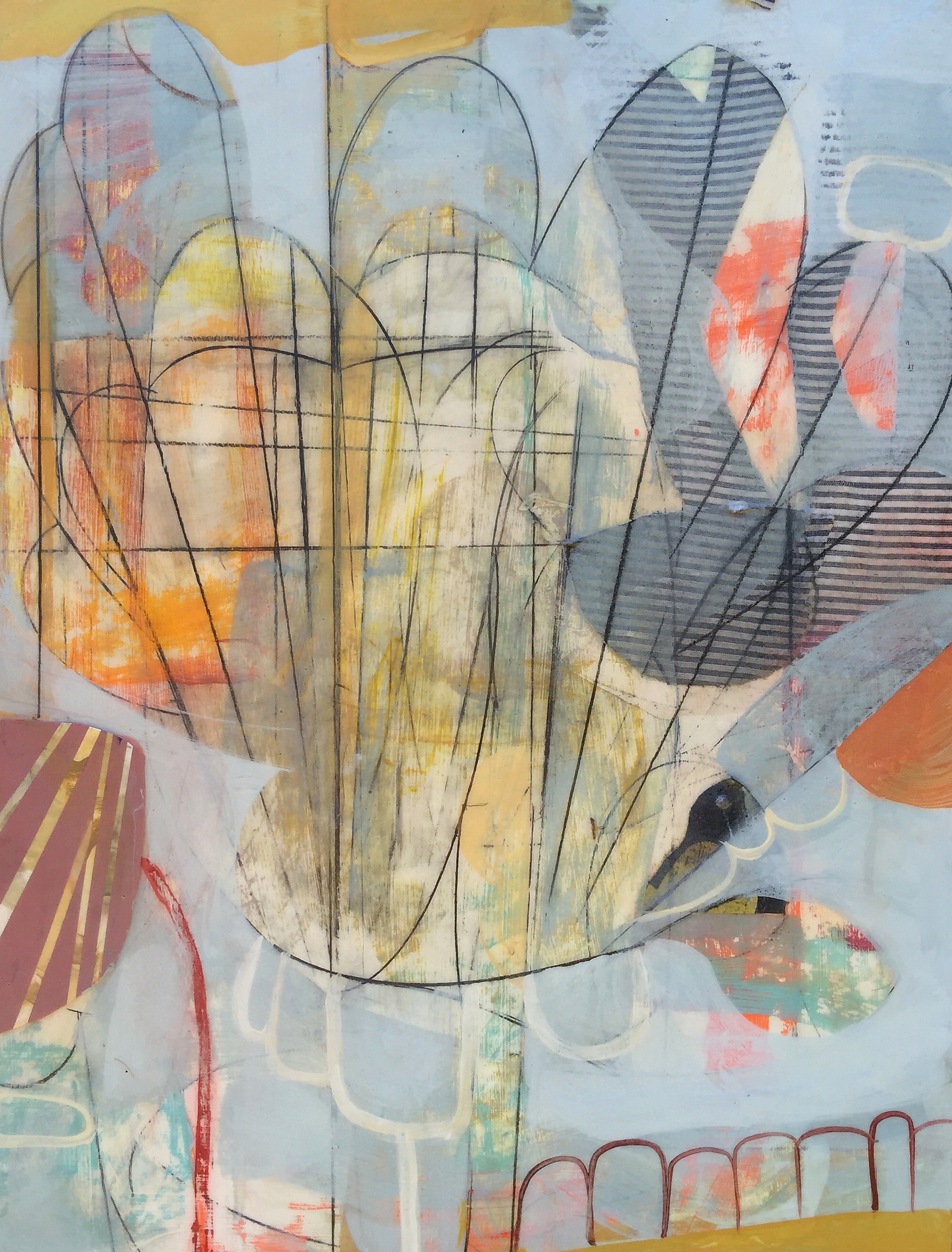 Teresa Stanley, "The Plan Made While Walking No.1" 2016, acrylic on panel
Listen to Teresa Stanley speak about how educating has influenced her creativity
More interview excerpts:
Listen to Degrees Offered at HSU
Listen about the Culture & Environment at Humboldt State University
Listen to a brief decription about the Photography an Digital Art Programs
Listen to a brief description about the Printmaking Program
Listen to Teresa Stanley & Phyllis Shafer talk about transitioning from LTCC to HSU
Listen to a conversation about planning for after Graduate School