Theatre Arts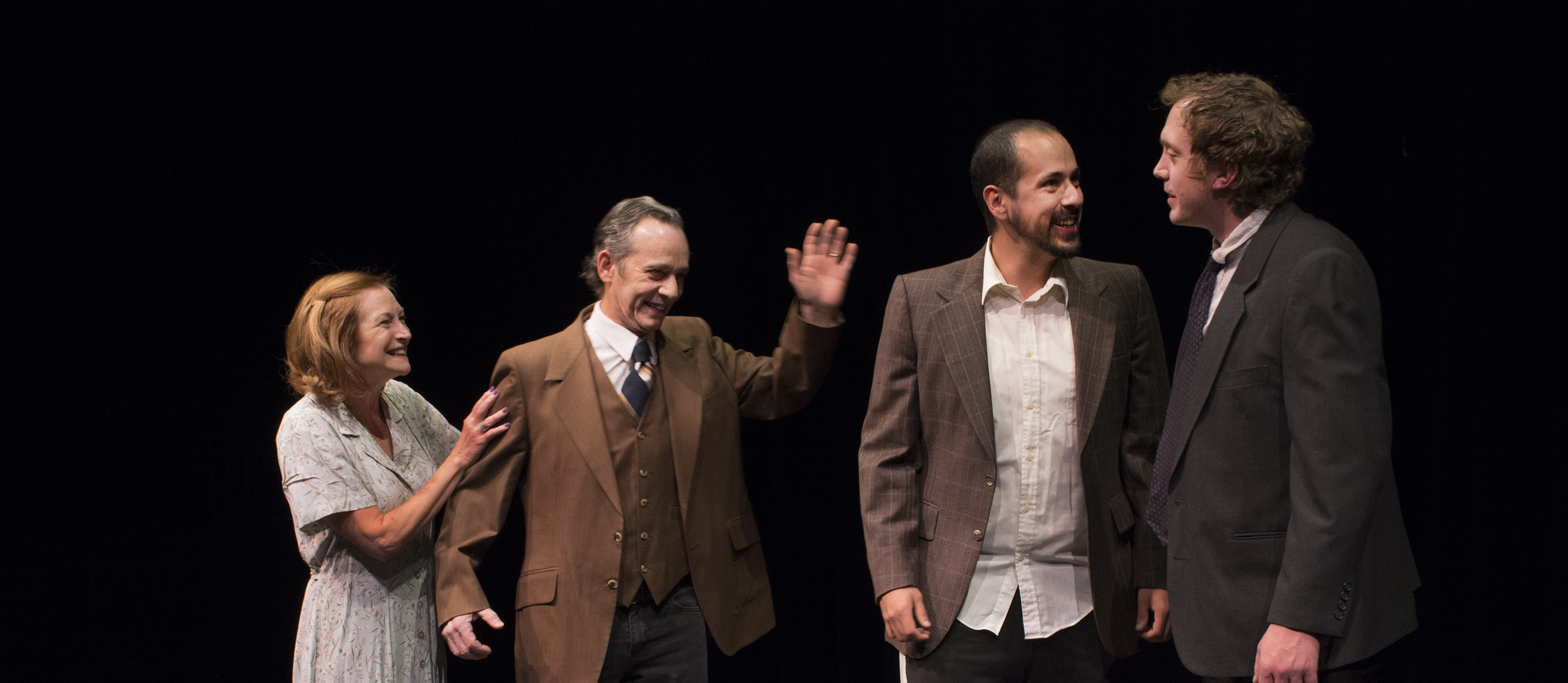 Death of a Salesman, Fall 2015
Welcome to the Theatre Arts program at Lake Tahoe Community College!
Actors, Set Designers, Theatre Technicians – whatever your passion, we have what it takes to provide you with the training and experience you need to successfully pursue your dreams. Our full range of lower-division transfer classes provides theatre students with the background they need for transfer to a four-year college or university.
We believe in learning by doing. We provide hands-on experience for actors and technicians in an active department where students learn their craft from faculty and staff who are working professionals in the industry.
LTCC's Theatre Arts and Music departments stage two play productions and one musical every year. From drama and comedy and improv to original productions, the theatre offers a diverse range of experiences for the community and students alike.
It's your passion – it's ours, too.
LTCC Theatre - Come out and Play!
---
For Actors - We offer numerous performance opportunities with four mainstage productions each year. Because we are a smaller department, actors not only have more opportunities to be cast, they also receive more individual attention from faculty and staff. From drama to comedy, tragedy to musical theatre, we give actors the opportunity to develop their craft and gain valuable performance experience in a professional and supportive environment!
---
For Designers & Technicians - We produce our shows in a fully-equipped theatre facility, giving serious students the opportunity to learn using the best, most modern equipment. Whether your interest lies in Set Design, Lighting Design, Costume and Makeup Design, or Stage Management, we can give you the training and practical experience you need to develop your talents!
---
We have what it takes to provide students with first-class training and production experience! Our shows are produced in the Duke Theatre, a flexible black box space that brings the actors and the audience together for a more intimate theatrical experience. Our faculty and staff members are the heart of our program. We are experienced, award-winning theatre professionals who are dedicated to sharing our talents and knowledge with students to train, guide and nurture them toward their professional and academic goals.
Program Learning Outcomes
---
• Analyze scripts with regard to dramatic structure, character or technical elements.
• Demonstrate a firm foundation in the fundamental skills of acting, technical theatre, or writing for the stage or film.
• Identify, analyze, and evaluate elements of a theatrical production within a relevant and historical context by applying critical criteria.
---
Like us on Facebook - LTCC Theatre Arts
To join our email list, send an email to LTCCTheatre@ltcc.edu