President's Office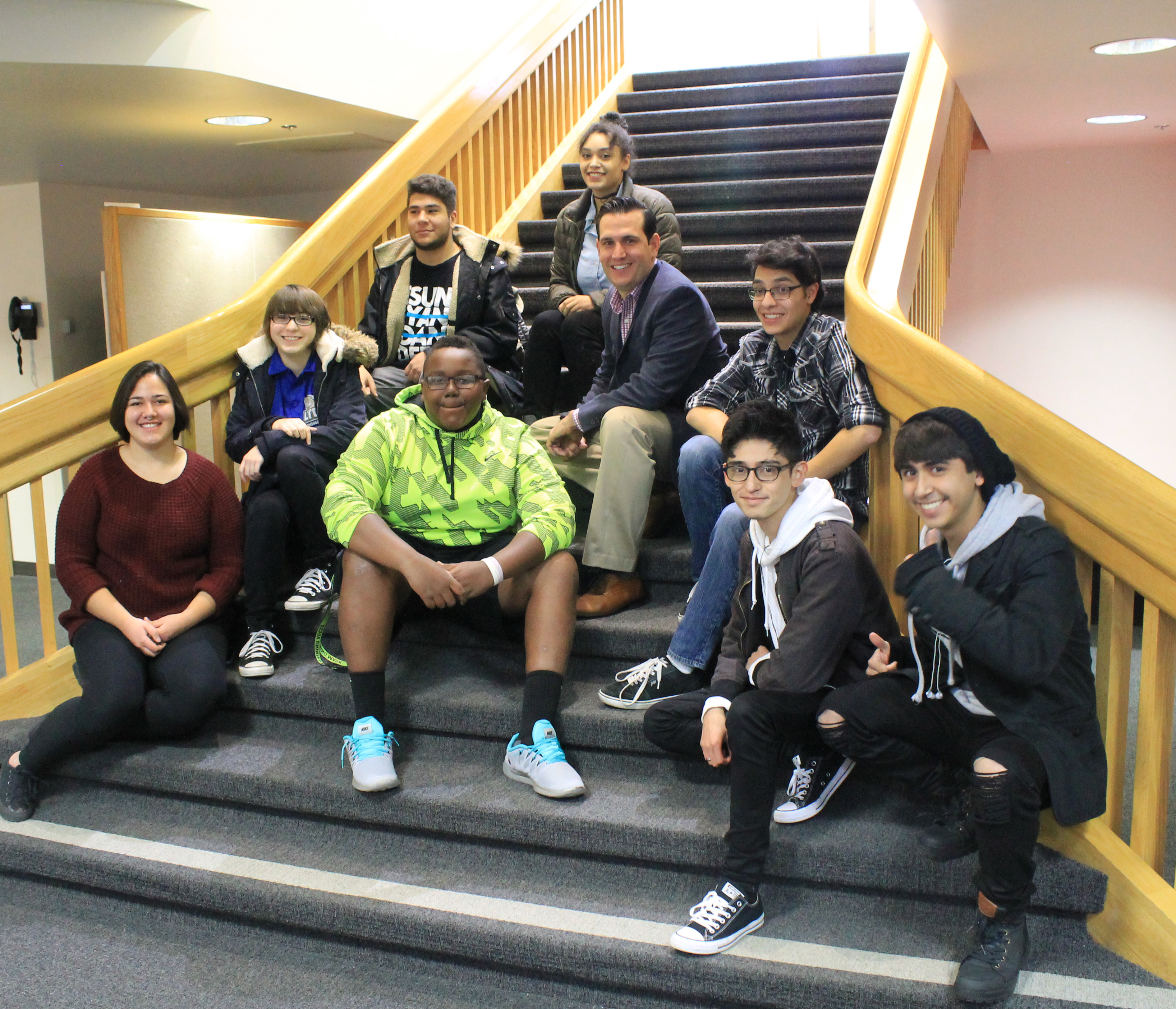 Welcome!
On behalf of our distinguished faculty and dedicated staff, it's my pleasure to welcome you to Lake Tahoe Community College. We are committed to supporting our students and providing them with accessible pathways to a more successful future.
One of the unique qualities of this college is our personalized approach to learning, with instruction and support provided by our world-class faculty. LTCC's relatively low student-to-teacher ratio allows us to meet each student's individual needs. We're here to help you achieve your goals – whether they are educational, professional, or part of your personal growth plan.
I am an avid believer of "Begin with the end in mind," (Stephen Covey, The 7 Habits of Highly Effective People), encouraging people to focus on a long-term vision for themselves. Evidence shows that students are much more likely to reach their goals when they have a clear destination and a plan to get them there. LTCC can help you do just that by providing an avenue to a brighter future. Whether you are looking to transfer to a four-year institution, earn a career and technical certificate, or improve your personal or professional skills, we are here to elevate your education and assist you in reaching your full potential.
Your success at LTCC means everything to me personally, and to the staff and faculty of this college. I'm excited to become the fifth superintendent/president at LTCC, and am eager to meet you, spend time with you, and help you to develop into the person you're striving to become. I want you to consider the President's Office a place you are welcome in anytime, to bring your ideas forward, to share your difficulties and your stories of triumph.
Thank you for making Lake Tahoe Community College your choice for a quality education, and #WelcometoCoyoteCountry!
Bio
---
Jeff DeFranco became LTCC's fifth superintendent/president in November 2016. Prior to that, he served as Vice President of Administrative Services for LTCC. As a lifelong educator committed to supporting quality instructional programs and student success, he has worked in multiple educational settings including K-12, community college, and at four-year institutions. Before joining LTCC in 2012, Jeff worked for Springfield School District in Oregon for nine years as a senior level district administrator. His roles have included leadership and oversight of fiscal, facility, technology, bonds, grants, development, government affairs, and public relations functions for educational organizations. He is currently pursuing a Ph. D. in Global Leadership and Change from Pepperdine University's nationally-ranked Organizational Leadership Program. Jeff earned his bachelor's degree from California State University, Chico and his master's degree in Educational Leadership, with an emphasis in Higher Education Administration, from the University of Oregon. He also received a professional certificate from Stanford University in Strategic Decision and Risk Management.
In 2012, Jeff returned to his native state of California where he became an active member of the South Lake Tahoe Community with his wife, Kasey, and their two sons, who currently attend elementary school in the Lake Tahoe Unified School District. Jeff possesses a strong commitment to leadership development, creating the curriculum for the Rotary Youth Leadership Academy for the past decade, as well as serving as co-chair for Leadership Lake Tahoe program this past year. Jeff enjoys spending time with his family, coaching youth sports, skiing, and playing soccer. He is an enthusiastic lifelong learner and consistently strives to broaden his thinking, especially in the areas of leadership and change management.
State of the College Address
---
September 14, 2017
In the News
---
9/15/2017
Lake Tahoe News - Students at the core of LTCC's improvement plan
9/14/2017
9/13/2017
South Tahoe Now - LTCC holds State of the College address
12/13/16
TahoeTribune.com
12/6/16
SouthTahoeNow.com