CONNECT Community Education

"Connecting the Community through Education"
CONNECT Community Education program provides our community with non-credit opportunities for education, enrichment, and adventure for all ages. CONNECT workshops cover a wide range of interests, from cooking and fitness to professional development and kids camps. Community Education workshops are not for college credit, and they are offered to students of all ages who want to further develop their skills, careers, and personal interests. To register for a CONNECT workshop, please visit our registration website.
Fri: 10am-3pm
---
(530) 541-4660 x 717
We want your ideas!
---
Have an idea for a CONNECT workshop?
What's Hot in CONNECT!
---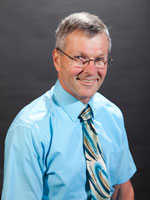 Whole Food Made Delicious
This powerhouse cooking workshop will give you the tools and skills to make whole food taste delicious and appealing for the entire family. Learn basics in knife skills handling, food prep and handfuls of delicious whole food plant based recipes. Hear individuals' experiences on the benefits of a whole food plant based diet and learn the science behind preventing and reversing disease and controlling your health through diet.