Transportation
LTCC offers FREE parking on campus.
Public Transportation
---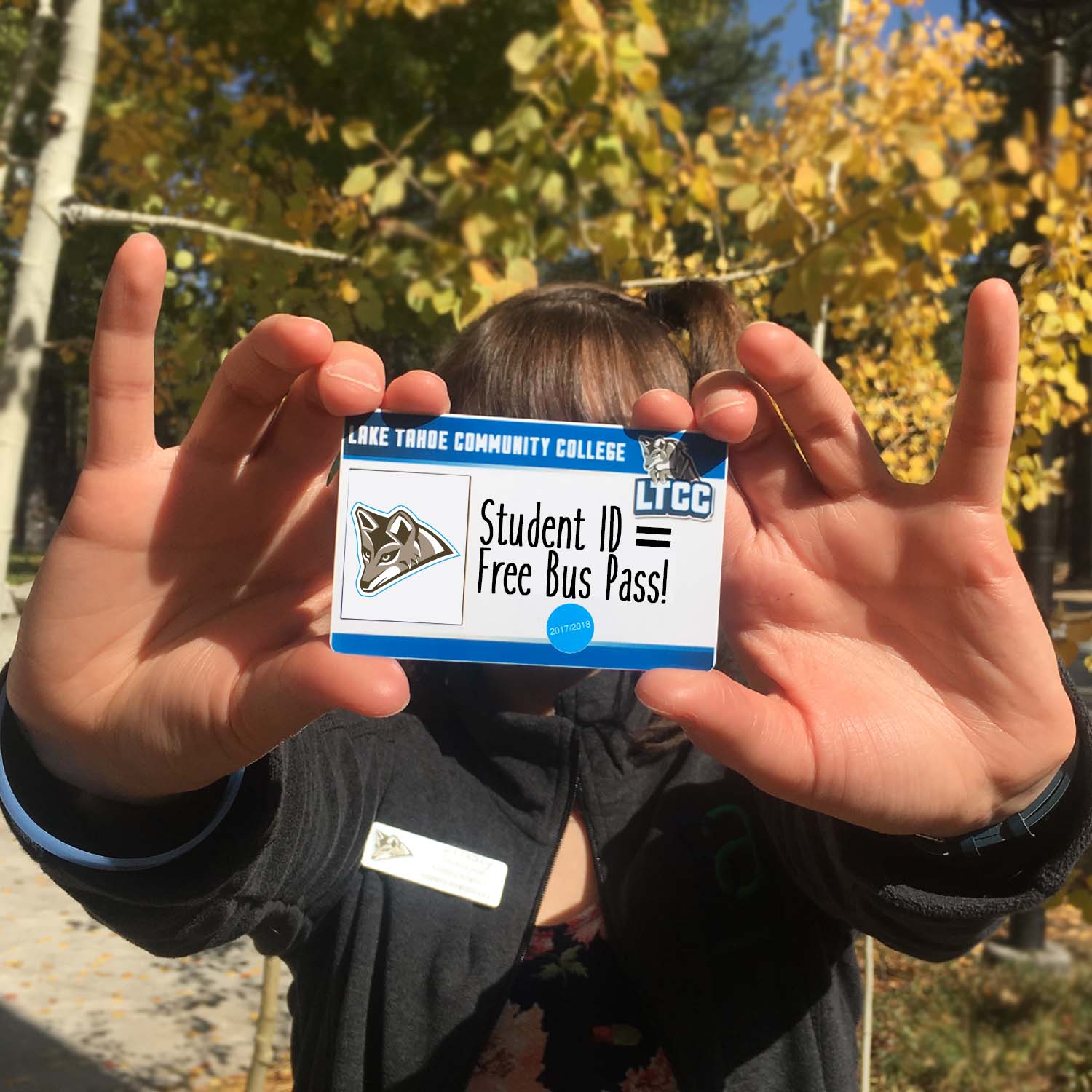 November 1, 2017- June 30, 2018, students who have an ID card with a bus pass sticker, can ride south shore bus routes for free! You can obtain a student ID card at the Library during regular business hours.
For more information on bus routes, view the Tahoe Transportation District website.
Sustainable Options
---
Driving your car isn't the only way to get to LTCC. Stay fit by walking or biking to LTCC!
Take the bike path! - Learn more
Related:
Electric vehicle charging stations (Coming Soon!)
Mobility Hub (Coming Soon!)