Graduation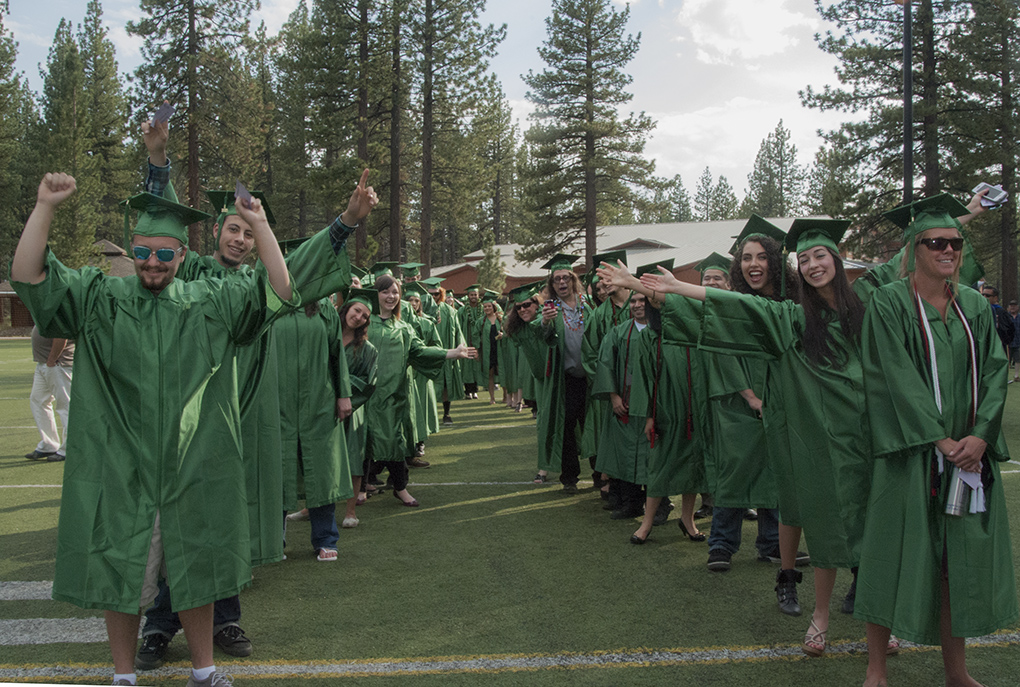 "If you can imagine it, you can achieve it. If you can dream it, you can become it."
- William Arthur Ward
---
The 2016-2017 Commencement Ceremony is Friday, June 30 at 6 p.m. on the Soccer Field
Students can request one of the four conferral dates listed below for completion of their degree in the current academic year. Conferral dates are generally the last day of the specified quarter. Completion of all graduation requirements within the desired quarter is required.
CONFERRAL DATES FOR ACADEMIC YEAR 2016-2017
Summer 2016 = September 16, 2016
Fall 2016 = December 8, 2016
Winter 2017 = March 31, 2017
Spring 2017 = June 29, 2017
---
Congratulations! You committed, you put in the effort, and you did it! The completion of a college degree or certificate is a major accomplishment. Please accept our invitation to celebrate your accomplishment by participating in LTCC's graduation ceremony. Please review the following information for specific instructions regarding your participation or eligibility. If you have any questions about the graduation process, please email Dru Cunningham at cunningham@ltcc.edu or call (530) 541-4660 x 595.
Steps to Graduation
---
Once you complete all the requirements for your degree or certificate, you must meet with a counselor to submit a petition for your degree or certificate. They will help you fill out the petition and answer any questions you have regarding graduation.
After you have filled out the petition and it is approved, you will receive an invitation to attend and participate in graduation. If you decide to participate in graduation, you will have to alert the One-Stop of your decision so they can order an appropriate number of caps and gowns.
As graduation gets closer, caps and gowns will be available for pickup in the bookstore with presentation of a photo ID. Look for the announcements posted around campus for when you can pick up your cap and gown.