Intensive Spanish Summer Institute

ISSI is going VIRTUAL!
Week 1: July 27 - July 31 | Live Zoom Courses & Video Breakout Sessions
Low Beginning through Intermediate Level 3 - Zoom times: 8:00-10:50am
High Intermediate through High Superior - Zoom times: 12:00-2:50pm
Plus Breakout Session videos: Complete at your convenience by August 7
NEW! Week 2: August 3 - August 7
| Optional Live Zoom
Mini-Courses
---
NEW! Pre-ISSI online course July 6 - July 24
: SPA 131CH Intermediate Grammar in Depth
---
More ISSI Virtual FunSee the
CONNECT
Community Education Classes in
Activities
!
----------------
Already enrolled in ISSI?
Be sure to check your LTCC email for the latest information! Coming soon in your LTCC email: the list of Breakout sessions!
To access your LTCC email: Log on to Passport. Put in your user name and password (the same you used for registration). In Passport, on the left you will see Office 365. Click there to access your email.
Have questions? Call Coyote Hotline: 530.542.8812
Registration begins May 29
All levels of the Core Courses, Low Beginning through High Superior, will be provided through Live Zoom instruction with our ISSI instructors
Cultural Breakout Sessions will be provided through video by ISSI Cultural Breakout presenters
The Intensive Spanish Summer Institute (ISSI) at Lake Tahoe Community College is a one-week Spanish immersion experience in beautiful South Lake Tahoe. This highly successful program has been recognized by the California Community College Board of Governors as an outstanding community college program. ISSI is for anyone interested in learning Spanish, from high school age and above. You will learn the Spanish language and culture with many native Spanish-speaking instructors through 16 levels of language instruction, from Low-Beginning through High-Superior, and 90 different cultural Break-Out sessions. Attend classes on grammar, cooking, history, dance, travel, conversation, literature and more, and earn up to 4 quarter units of credit in the process. Whether you are studying Spanish for your career, college, or life-long learning, this program will provide the experience to meet your goals. Best of all, it's affordable and very fun!
Are you following us on Facebook? We encourage you to post photos of your experiences at ISSI with #ISSI.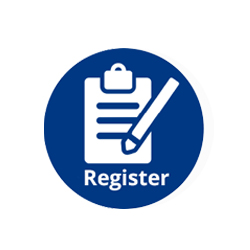 Register for Classes
* If your course level is full, enroll in another appropriate level on the "wait list."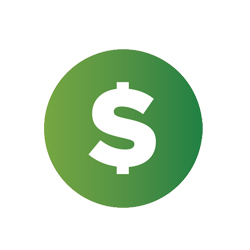 Estimates for 5-day ISSI fees per 2.5 units
California Resident Tuition
$77.50 enrollment fee ($31/unit)
$5 Health & Student Rep Fee
$42 Material Fee
Optional .5 unit course additional fee of $15.50 per class
Out-of-State Tuition
$520 enrollment fee + out-of-state tuition ($208/unit)
$5 Health & Student Rep Fee
$42 Material Fee
Optional .5 unit course additional fee of $104 per class
*All fees are subject to change
New!
Self Placement Assessment is now available for Core Courses.
How to Enroll in ISSI
---
Note: High School Special Admit - please see the High School special admit application
If you need a paper copy of the registration form sent to you via mail or email, please contact issi@ltcc.edu or call (530) 541-4660 x 522.
Need help with your Application or Registration?
Call the One-Stop Office at (530) 541-4660 x 211.