Current Season
LTCC Theatre Season 2018/19
---
Fall 2018
Jesus Christ Superstar, music by Lloyd Webber, lyrics by Tim Rice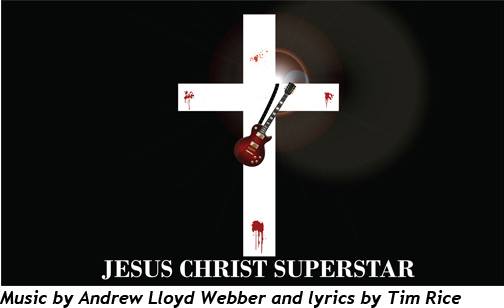 One of the true original rock operas! The Broadway hit has become a global phenomenon, wowing audiences for over 40 years. Conceived as a concept album in 1971, Superstar has been performed in nearly 20 countries and translated into 18 different languages, with Broadway revivals in 2000 and 2012 each earning a Tony nomination for Best Revival of a Musical.
It is not a clean and precise show. Rather, it is raw, passionate and showcases true 1970s style rock music. The story is specific but also universal, exploring the conflicts within power and truth. This production will take the last days of Jesus and move them out of place and time, while focusing on the relationships and the human struggle.
Sponsored by LTCC and the Tahoe Arts Alliance, the production features a cast of talented local actors and musicians. It is directed by David Hamilton with music direction by Donna Axton and vocal direction by LTCC Music Department faculty Dr. Mark D. Williams. The cast includes Dr. Williams as Jesus of Nazareth, Sharon Kerrigan as Judas Iscariot, Saundra Whitt as Mary Magdalene, Andrea Rogers as King Herod, Dave Anderson as Caiaphas, Tom Callahan as Peter, Chris Taylor as Pontius Pilate, Joanie SanAgustin as Simon Zealotes, and Shelly McCarty as Annas. Rounding out the cast are Yona Abiko, K.C. Carroll, Stephanie Castillo, Amber Heron, Carolyn Hansa, Caren Levine, Kalayna Miller, Valerie Smith, Pam Taylor, and Kendall Wilson.
Tickets are $20 general admission, $15 students/children in advance, and $23 general admission and $18 students/children at the door day of. Advanced tickets can be purchased online at: https://www.brownpapertickets.com/event/3607989
Performances: Friday Oct. 19, Saturday Oct. 20, Sunday Oct. 21, Thursday Oct. 25, Friday Oct. 26, and Saturday Oct. 27 all at 7:30 p.m. in LTCC's Duke Theatre. There will also be a matinee on Sunday Oct. 28 at 2pm.