Current Season
LTCC Theatre Season 2016/17

---
Spring 2017
Godspell, Music & New Lyrics by Stephen Schwartz (Wicked, Pippin), Book by John Michael Tebelak, Music Direction by Sue Kinney, Choreography by Dino Elias, Directed for LTCC by Susan Boulanger
Performances: June 16-25, 2017 in the Duke Theatre
*Due to circumstances beyond our control, LTCC had to cancel plans for the musical 9 to 5 – but, we're thrilled to be doing Godspell, an all-time favorite musicals. With music and lyrics by the incomparable Stephen Schwartz, this terrific, joyous show has great songs and is funny, theatrical, and moving. Godspell has a permanent spot in the heart of American musical theatre!
About the Play:
Godspell was the first major musical theatre offering from three-time Grammy and Academy Award winner Stephen Schwartz, and it took the world by storm. Led by the international hit, "Day by Day," Godspell features a parade of beloved songs, including, "Prepare Ye the Way of the Lord," "Learn Your Lessons Well," "All for the Best," "All Good Gifts," "Turn Back, O Man" and "By My Side."
A small group of people help Jesus Christ tell different parables by using a wide variety of games, storytelling techniques and a hefty dose of comic timing. An eclectic blend of songs, ranging in style from pop to vaudeville, is employed as the story of Jesus' life dances across the stage. Dissolving hauntingly into the Last Supper and the Crucifixion, Jesus' messages of kindness, tolerance and love come vibrantly to life.
Boasting a score with chart-topping songs, a book by a visionary playwright (John-Michael Tebelak) and a feature film, Godspell is a sensation that continues to touch audiences.
---
Winter 2017

Love/Sick by John Cariani
Performances: Friday & Saturday March 17 & 18 @ 7:30 p.m., Thursday through Saturday March 23-25 @ 7:30 p.m., and matinée performances Sunday March 19 & 26 @ 2 p.m. in LTCC's Duke Theatre/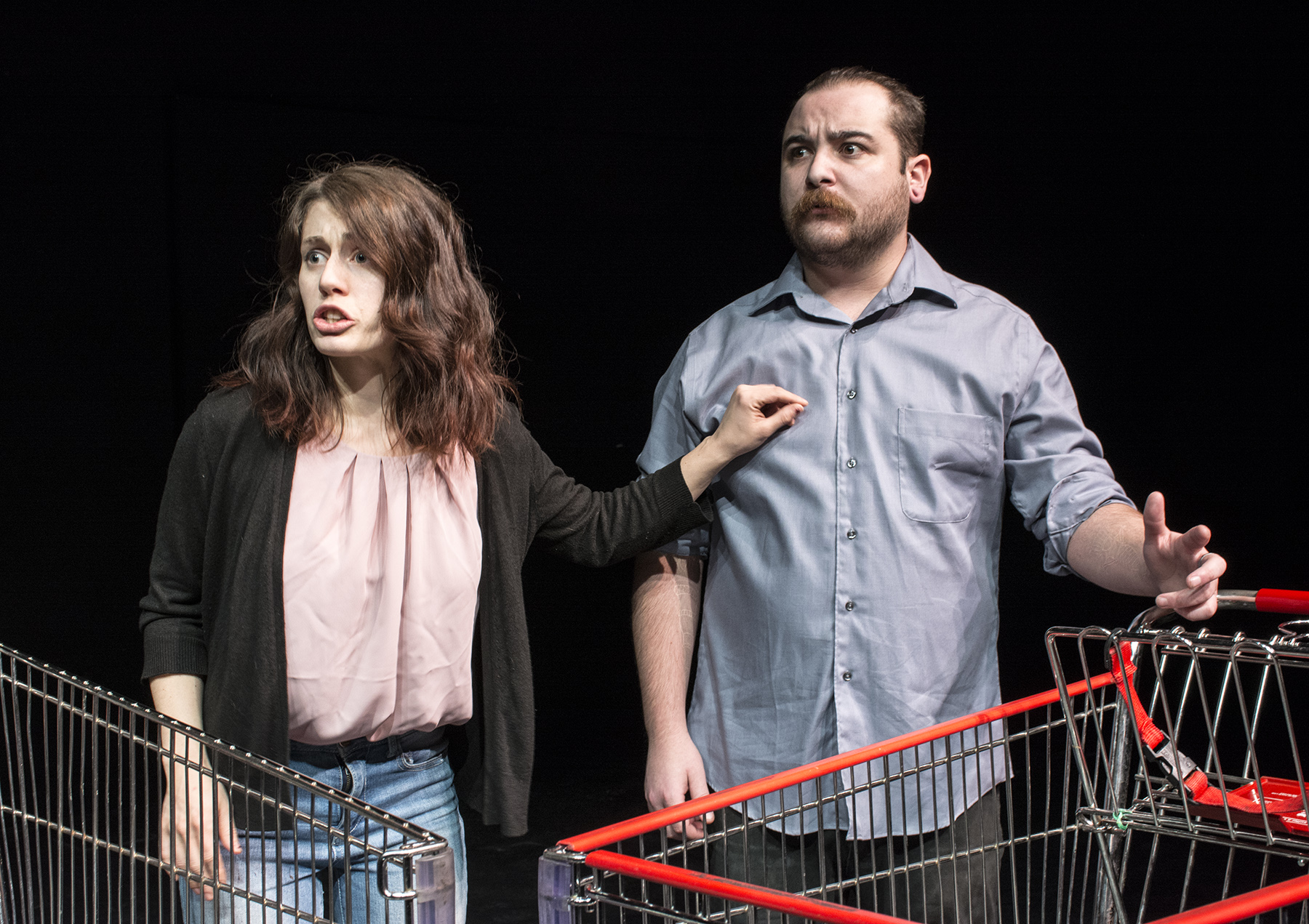 About the Play: The dual sides of love and relationships get a comedic treatment in the play Love/Sick by John Cariani, presented by the Theatre Department at Lake Tahoe Community College from March 17-26 in LTCC's Duke Theatre. Quirky, humorous, and poignant, Love/Sick is a darker cousin to Cariani's play Almost, Maine, which was a big hit for LTCC's Theatre Department a few years ago.
Love/Sick is a collection of nine slightly twisted and completely hilarious short plays. Set on a Friday night in an "alternate suburban reality," this fast-paced romp explores the pain and joy that comes with being in love. While each play contains different characters and storylines, put them all together and they chart the journey of a relationship from the first meeting to the end - or the beginning again. Full of imperfect lovers and dreamers, Love/Sick is an unromantic comedy for the romantic in everyone.
Eighteen local actors make up the nine couples featured in Love/Sick, including Honora Bowen, Tessa Dixon, Carolin Hansa, Conrad Iacobellis, Thomas Lopez, Karoline Magee, Kurt Munger, Aletha Nelligan, Ginger Nicolay-Davis, Kristian Peterson, Brett Robinson, Joanie San Agustin, Amanda Sanderson, Elliott Smart, and Ashley Wallick, all of South Lake Tahoe; Fritz Schlottman of Dayton, NV; and Dave Anderson of Gardnerville, NV.
---
Fall 2016

A Christmas Carol by Charles Dickens
Adapted by Susan Boulanger
Performances: Sat. Nov. 12 & Thurs. through Sat. Nov. 17-19 at 7:30pm. Matinée performances are Sat. Nov. 19, and Sun. Nov. 13 and Sun. Nov. 20 at 2pm.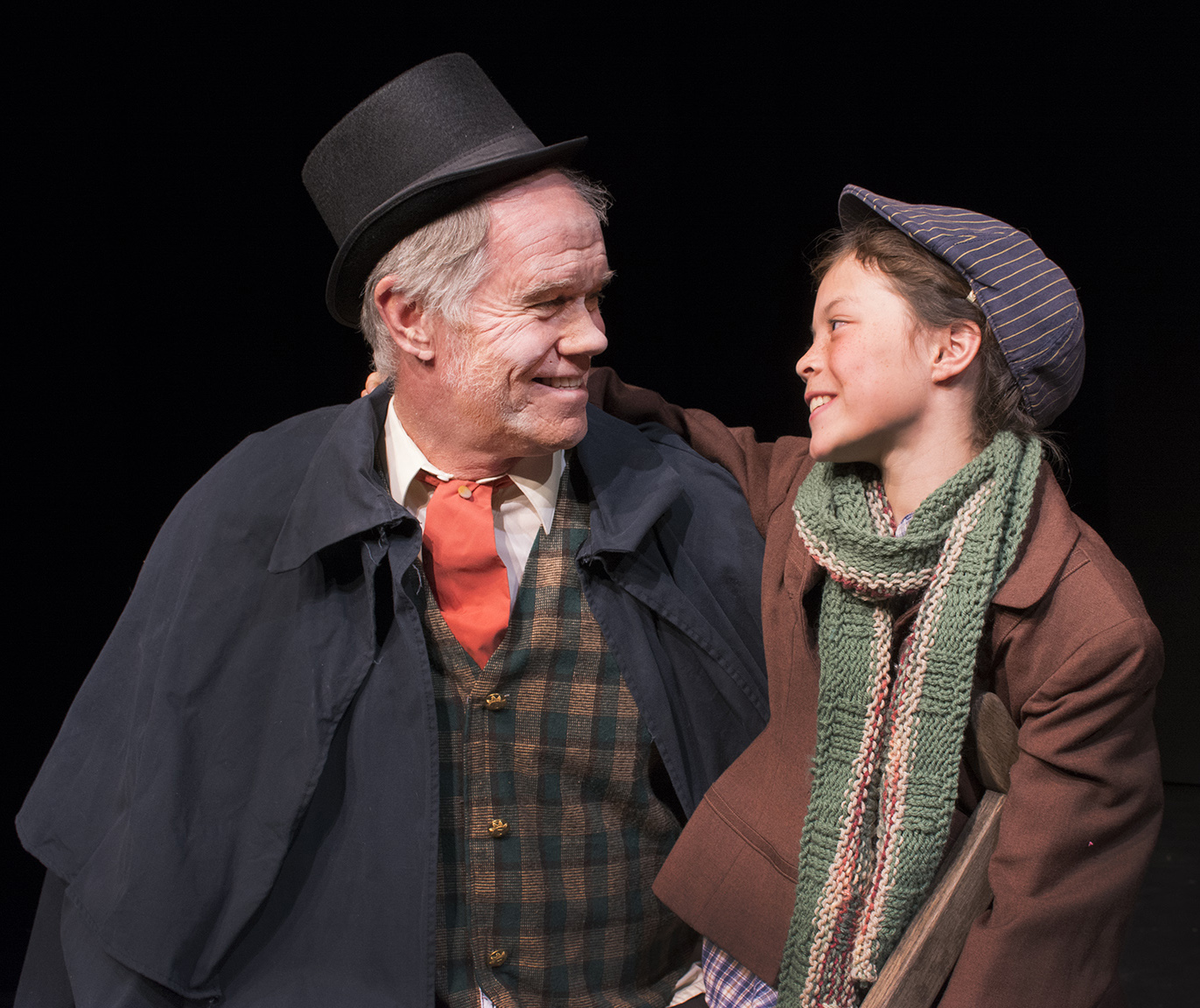 The holiday season will be welcomed in with a brand new stage adaptation of the classic Charles Dickens tale, A Christmas Carol, presented by the Theatre Department at Lake Tahoe Community College. This new adaptation reawakens the true spirit of Christmas as it takes a fresh look at the inspiring holiday favorite. The show will be presented in the Duke Theatre, November 12-18.
Written by Susan Boulanger, LTCC's Director of Theatre, this quick-paced adaptation tells the Dickens masterpiece with humor and poignancy. With a heart locked up tighter than a cashbox, Ebeneezer Scrooge is taken on a harrowing journey by three spirits for the chance to open up his heart and embrace his fellowman. Scrooge is forced to face his past, present, and future, as he struggles with his own pain and the notion of forgiveness. As he begins to see how he is connected to the world around him, he opens his heart to love and redemption.
Twenty actors, including seven children, play a multitude of characters in this highly theatrical presentation. Local favorite Dave Anderson, of Gardnerville, plays the iconic "Scrooge." Playing all of the other characters are Chris Scott, Russ Williams, Matthew Lee, Alicia Agnew, Amber Smith, Astraea Marion, Ellen Martin, Riley Mitchell, AnnaMaria Dixon, Tessa Dixon, Wanda Smith of South Lake Tahoe; Fritz Schlottman of Dayton; and the children's roles are played by Maddy Evans, Sam Evans, Sage Smith, Aspen Smith, Gilberto Aguirre, Kendall Wilson, and Yona Abiko, all of South Lake Tahoe.
A special holiday party will take place for audience members before the matinée performance on Saturday, November 19. The party begins at 1:00pm, and the matinée performance starts at 2:00pm. Patrons are encouraged to buy tickets in advance or arrive early to purchase tickets for this special matinée performance.
Performances of A Christmas Carol are Saturday, November 12 and Thursday through Saturday, November 17-19 at 7:30pm; matinée performances are Saturday, November 19, and Sundays November 13 and 20 at 2:00pm.
Tickets for A Christmas Carol are $10 general admission, and $7 for seniors, groups of eight or more, and $5 for children under 13, and students with a valid student I.D. Tickets may be purchased in advance at LTCC's Bookstore Monday through Thursday, 10 a.m. to 7:30 p.m., and Fridays 9 a.m. to 2:30 p.m. starting November 7. LTCC's Box Office will be open for ticket sales one hour prior to all performances.
High school and college students are invited to attend the performance on Thursday, November 17 for free. Present a valid student I.D. at the box office on the night of the performance for a free ticket as long as tickets are available. These free tickets are not available in advance of the performance and are only available for high school and college students.
For more information, please check the Theatre Arts webpage a www.ltcc.edu/theatrearts, or the Theatre Arts Facebook page at www.Facebook.com/LTCCTheatreArts. You can also call the Theatre Department at (530) 541-4660 ext. 240, or send an email to Boulanger@ltcc.edu.