Athletics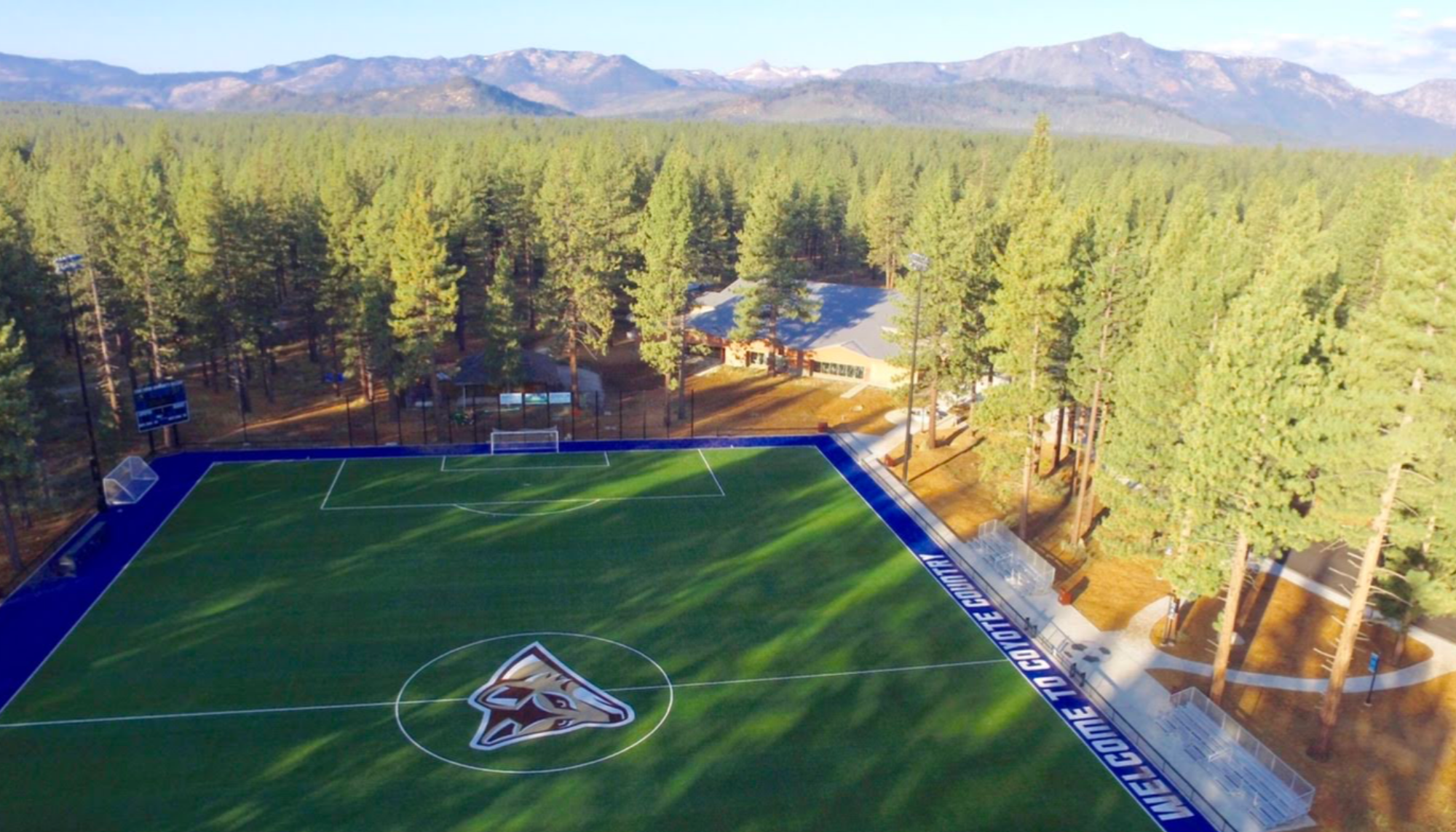 After many years without sports, Lake Tahoe Community College brought athletics back to campus in 2014. LTCC currently competes in men's soccer and women's soccer. Since launching, the soccer program has had enthusiastic support from both the college and the community, with strong fan attendance at home games.
LTCC has further invested in athletics by renovating the soccer field and gymnasium. Both projects were completed in 2017. A paved area known as the Legacy Plaza, featuring a bronze coyote statue, now connects the new field to the Physical Education building.
LTCC competes in the California Community College Athletic Association (CCCAA) League in the Golden Valley Conference (GVC). The GVC is made up of schools in Northern California, including Butte College, College of the Redwoods, College of the Siskiyous, Feather River College, Lassen College, and Shasta College.
Go Coyotes!!!
Official website of Lake Tahoe Community College Athletics
CCCAA Stats Login | EADA Report