Incarcerated Student Program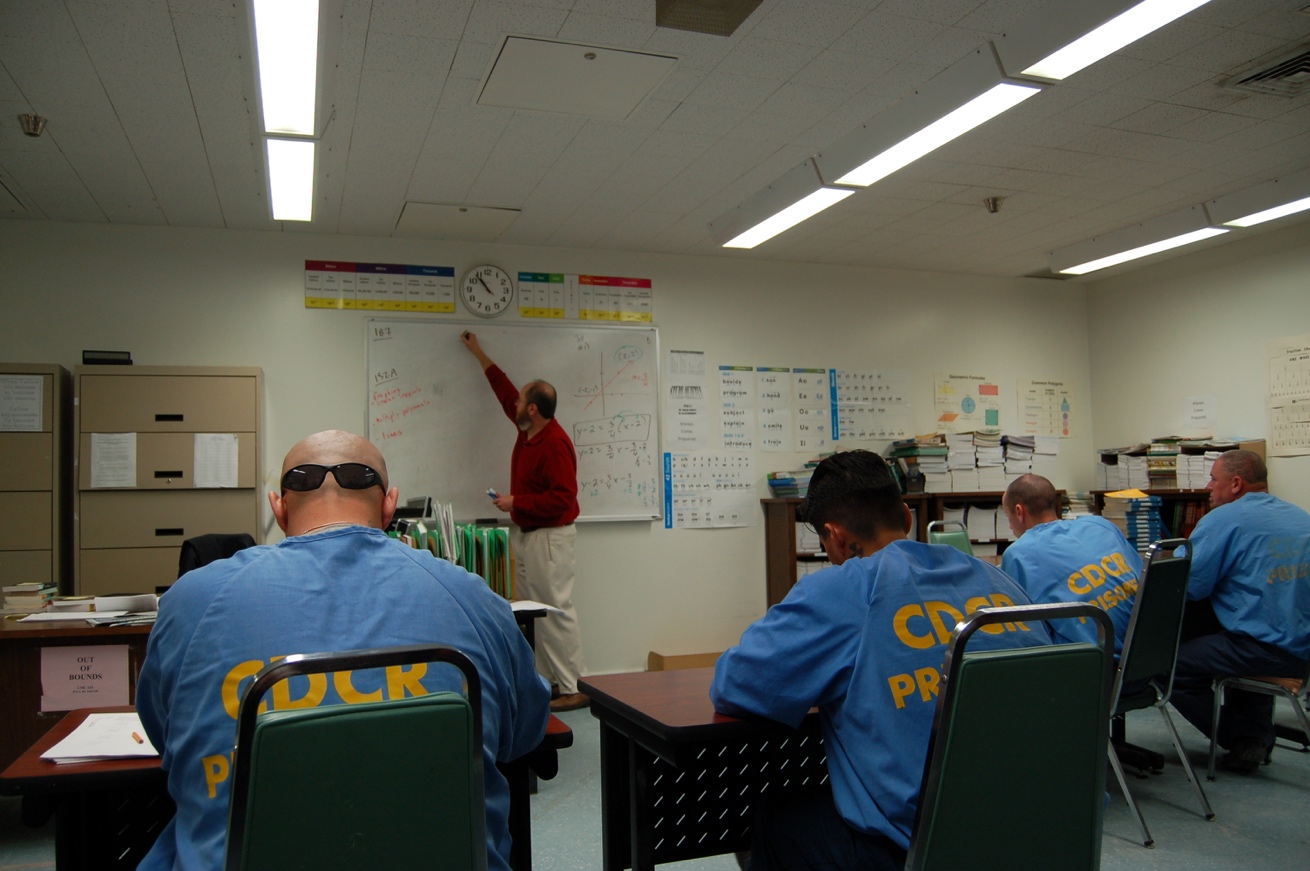 The Incarcerated Student Program (ISP) at Lake Tahoe Community College was introduced to serve inmates of California's correctional facilities and promote their educational success. Higher education provides inmates with a pathway to a more productive future and a greater likelihood of post-release employment. Incarcerated students can earn their Associate's Degree for Transfer (AA-T) in Sociology through an Enhanced One-On-One pedagogical approach facilitated through Lake Tahoe Community College. ISP was first approved as a pilot program by LTCC's Board of Trustees in 2015. In spring of 2017, LTCC's Substantive Change Proposal received approval from the Accrediting Commission for Community and Junior Colleges (ACCJC).
Vision & Sub-Mission
---
Vision
To provide structured, positive support in the pursuit of higher education for the incarcerated population.
Sub-Mission
To deliver socially transforming, higher education programs for incarcerated students. Through an Enhanced One-On-One pedagogical approach, LTCC's ISP coursework supports the degree completion goals of incarcerated students and thus positively contributes to both individual and community possibilities.
What is the "Enhanced One-On-One" model?
---
The Enhanced One-On-One model was initially developed for this unique student population. It is a pedagogical approach with the goal of providing effective educational opportunities through: tutoring sessions, individualized feedback for each student, bi-weekly administrative presence, video broadcasted supplemental course lectures, personalized registration and office hour/counseling request documents, among other student success support efforts. For each student, the Enhanced One-On-One model enriches the student's inner potential to succeed in and beyond college.
How It Works
---
LTCC is currently offering an Associate in Arts for Transfer degree in Sociology through the ISP. This degree can be completed entirely through an Enhanced One-On-One delivery method. An Associate in Arts for Transfer degree is granted by California community colleges to students who have finished general education courses, major requirements, and electives. An associate degree typically allows a student to transfer to a four-year college or university as a junior.
LTCC operates on the quarter system, which is different from most colleges in California. The advantages of the quarter system are: students will typically take fewer courses per term; they will complete courses in a shorter time frame than is possible on a typical semester calendar; they will have more flexibility in choosing a schedule that works with their educational goals.
Most students are able to have all of their enrollment fees waived by qualifying for the Promise Grant (formerly known as the Board of Governors Fee Waiver). Students who receive the Promise Grant will have all of their course materials provided for free. There are no costs to the student for textbooks or any other materials needed to complete their work.
In the middle of each quarter, students will receive registration forms for the next quarter. Once the student indicates that he/she wants to continue work on his/her degree, the next set of class modules will be prepared for distribution. Students will receive the next set of modules and begin the upcoming quarter shortly after finishing the first set of classes. The entire degree can be completed in 10 quarters depending on the student's individual circumstances and the number of courses successfully completed each quarter.
Degree Programs
---
Associate in Arts-Transfer, Sociology
The Associate in Arts for Transfer in Sociology will provide students with an understanding of human behavior, mental processes, and social institutions that are important in contemporary society. The degree provides skills that are valuable in a wide range of careers including business, government, social services, and education. The degree offers students a foundational understanding of the social sciences.
Student Learning Outcomes for this major are:
• Apply critical thinking skills to major social, historical, political, and psychological issues.
• Develop open-mindedness to various social, historical, political, and psychological perspectives and opinions, as well as tolerance for ambiguity.
• Apply research methods and theories to major social science issues.
• Develop an appreciation and understanding for human diversity.