Athletics
Athletics at Lake Tahoe Community College
After more than 14 years without sports, Lake Tahoe Community College brought athletics back to campus in 2014. LTCC currently competes in men's soccer and women's soccer. Since launching, the soccer program has had enthusiastic support from both the college and the community, with strong fan attendance at home games.
LTCC has further invested in athletics by renovating the soccer field and gymnasium. Both are in the final stages of construction. The new field surface has been installed, and a new scoreboard and permanent bleacher seating are coming soon. A paved plaza connecting the new field to the Physical Education building will be complete by mid-October.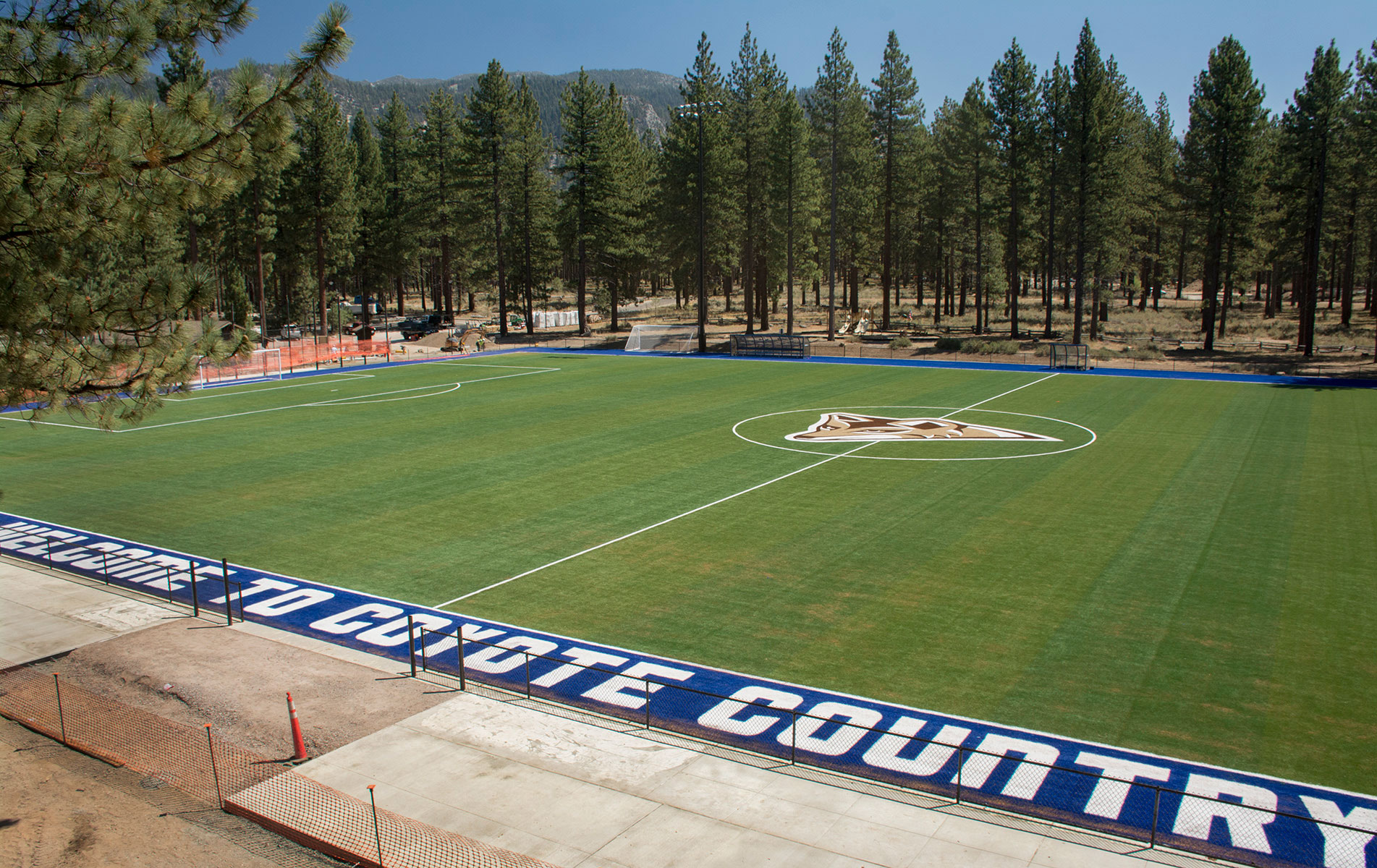 With the success of its new soccer program, LTCC is now exploring options for the next sport to be added. Basketball and volleyball are being considered, among other options.
LTCC competes in the California Community College Athletic Association (CCCAA) League in the Golden Valley Conference (GVC). The GVC is made up of schools in Northern California, including Butte College, College of the Redwoods, College of the Siskiyous, Feather River College, Lassen College, and Shasta College.
Go Coyotes!!!
Official website of Lake Tahoe Community College Athletics