Geology

The Geology program at Lake Tahoe Community College provides students with general background knowledge in the field of Geology through lecture, lab, and field-based courses. Students will gain a broader understanding of their physical environment and the interconnectedness between it and other disciplines.
Over 2 billion years on display...dive on in!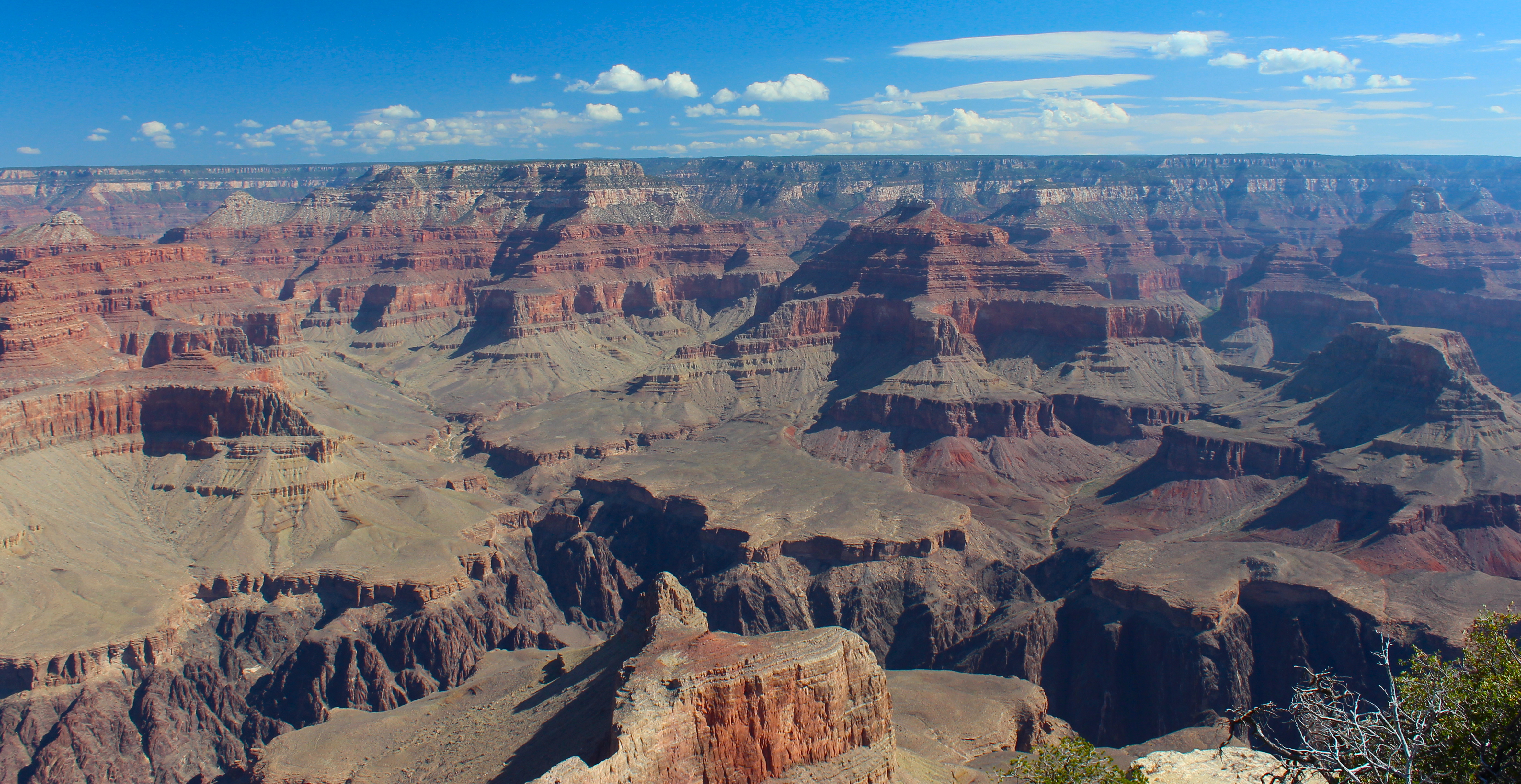 To obtain the Associate in Arts in Geology for Transfer degree, students must complete the following requirements:

1. Completion of 60 semester units or 90 quarter units that are eligible for transfer to the California State University, including both of the following:
(A) The Intersegmental General Education Transfer Curriculum (IGETC) or the California State University General Education – Breadth Requirements.
(B) A minimum of 18 semester units or 27 quarter units in a major or area of emphasis, as determined by the community college district.

2. Obtainment of a minimum grade point average of 2.0.
A. GENERAL EDUCATION REQUIREMENT
See current catalog for details.
B. REQUIRED COURSES
All courses from the following (42.25 units):
CHM 101 General Chemistry I (5.75)
CHM 102 General Chemistry II (5.75)
CHM 103 General Chemistry III (5.75)
GEL 102 Physical Geology (5)
GEL 103 History of Earth and its Life (5)
MAT 105 Calculus and Analytic Geometry (Part I) (5)
MAT 106 Calculus and Analytic Geometry (Part II) (5)
MAT 107 Calculus and Analytic Geometry (Part III) (5)
C. ELECTIVE UNITS to bring the total to 90.
GEL 106 GEOLOGY OF DEATH VALLEY
GEL 107 GEOLOGY OF THE EASTERN SIERRA NEVADA
GEL 110L GEOLOGY OF NATIONAL PARKS AND MONUMENTS LAB
GEL 111 GEOLOGY OF YOSEMITE AND THE MOTHER LODE
GEL 113 COASTAL GEOLOGY AND OCEANOGRAPHY
GEL 115 GEOLOGIC HISTORY OF THE LAKE TAHOE BASIN
GEL 131AB GRAND CANYON
Careers in Environmental Geology
Environmental geology is a broad field that includes such things as site assessment, site remediation, groundwater geology, surface water hydrology, and ensuring that various organizations comply with the relevant environmental regulations. You could work for a government agency, for a company wanting to ensure its own compliance with environmental regulations, or for a private environmental consulting company. Check out the extensive entry under Wikipedia's "Geoprofessions" page for more information. Many private companies hire at the BS and masters levels, with pay corresponding to your level of training and experience.
Careers in Engineering Geology and Geotechnical Geology
Engineering geology is concerned with the stability of soil and rocks in a host of civil engineering, mining, and petroleum situations. Lower level geotechnical work often involves soil sampling and assessment of new construction sites. Higher level work involves the application of rock mechanics, geomorphology, and various engineering principles to the construction of road cuts, bridges, dams, locks, dikes, and major buildings. Wikipedia has nice pages devoted to geotechnical engineering and engineering geology (under "Geoprofessions"). One time-honored way to become an engineering geologist is to excel at structural geology and geomorphology and then simply get an entry-level job in the field. Hands-on work on field projects under the guidance of a senior environmental geologist is excellent training! Or you can go on to get at least a master's degree in engineering geology and start out in the professional world with sharper skills and a higher-level position. The Army Corps of Engineers has their own guide to career development for geotechnical engineers. Graduate schools that include an engineering graduate program include (in no particular order) Portland State University, University of Nevada--Reno, Colorado School of Mines, South Dakota School of Mines, Missouri University of Science and Technology, and the University of Texas at Austin.
Government and Nonprofit Careers
These jobs include basic field research for purposes ranging from the assessment of contaminated waste sites to the viability of future waste sites to the stability of road cuts and bridge pilings. They also include library and field research aimed at developing policy papers or undertaking basic outreach and public education. You could end up working for various environmental organizations, natural science museums, the Environmental Protection Agency, the National Park Service, regional and city planning agencies, and other such agencies that need geological expertise. Government jobs also include the United States Geological Survey, which has divisions that cover basic geology, water resources, and volcanic and earthquake hazards.
Getting a Career in the Petroleum Industry
The major oil companies (e.g., BP. ExxonMobil, Shell, etc.) tend to hire only geologists with masters or PhD degrees. Smaller oil and natural gas companies are more likely to hire students with bachelors degrees, especially during a boom cycle.
The best way to get a petroleum job is to go to a graduate school that attracts lots of oil companies on their annual recruitment tours. Ask the schools you are considering about their ties to oil companies. While getting master's degree in a petroleum-focused subject (like seismic stratigraphy) seems to make sense, in fact many oil companies are less interested in your specific research skills and more interested in hiring the most intelligent people available.
Careers in the Mining Industry
Most mining jobs require at least a master's degree in economic geology, so choose an appropriate graduate program and ask lots of questions before embarking on this career. Although many economic jobs can require you to live overseas, there are mining and quarrying operations all over the country, and persistent investigation and informational interviewing could easily turn up a job.