Superintendent/President Search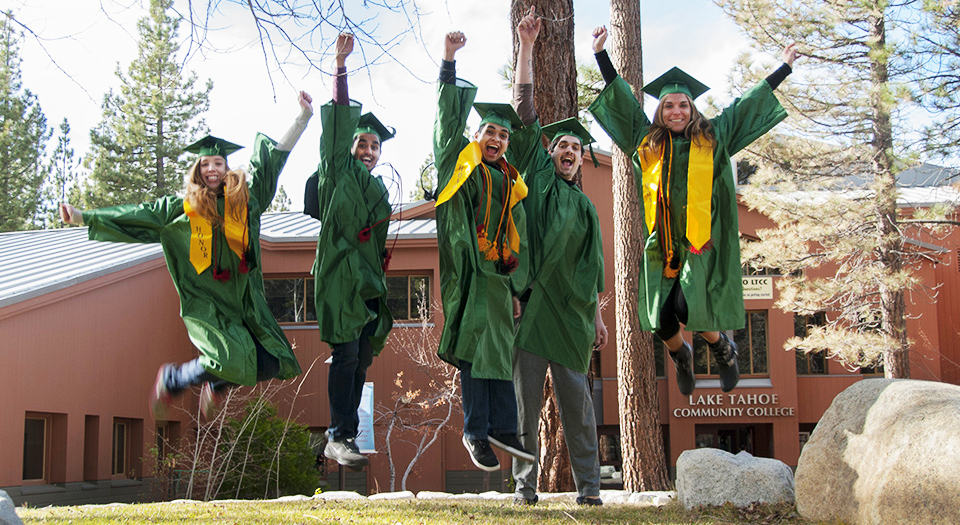 ---
---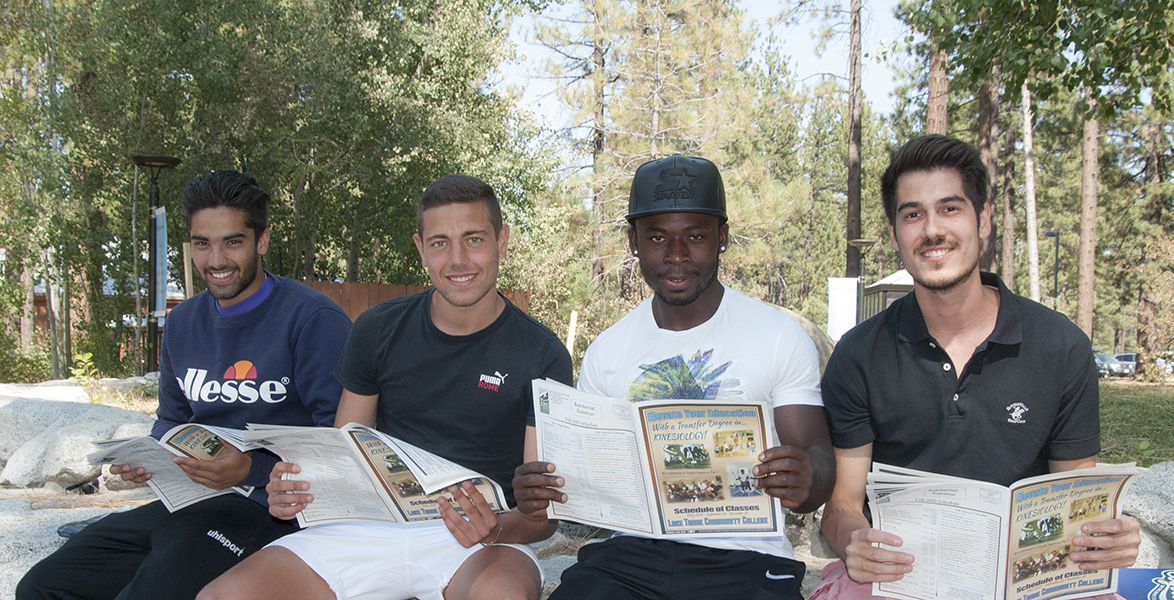 ---
Lake Tahoe Community College (LTCC) is an evolving, dynamic, California community college in South Lake Tahoe. The waters and surrounding forests of Lake Tahoe are a national treasure, and the LTCC campus, featuring 164-forested and creekside acres, is a microcosm of the region's natural beauty. Located 6,229 feet above sea level, LTCC is Northern California's highest altitude college. This enthusiastic college community serves students from the bi-state, multi-jurisdictional watershed, including students from neighboring Nevada communities.

The progress and stability of Lake Tahoe Community College are rooted in an institutional commitment to student success and constant efforts to realize opportunities related to the region's unique geography and history. LTCC currently offers 21 associate in arts degrees, 13 transfer degrees (AA-T and AS-T), 32 certificates, and 21 short-term departmental certificates. Students planning to transfer to a four-year university have a wide variety of options, as LTCC offers the equivalent of the first two years of a four-year university program. In addition to the quality programs for traditional students, LTCC has expanded its career and technical education offerings and innovative summer programs. The Intensive Spanish Summer Institute (ISSI) draws approximately 500 students from across the United States for a one-week immersion experience in Spanish language and culture. LTCC's regionally accredited Fire Academy prepares students for Firefighter I certification in California.

LTCC, a single-college district, is widely recognized as the hub of culture and education for the surrounding community and is working toward its vision of becoming "California's premier destination community college."
LTCC currently serves approximately 5,971 credit and non-credit students each year who enroll in courses for transfer preparation, career and technical education, and foundational skills.

As an open-door institution, LTCC strives to minimize the barriers to college participation for those within and outside of its service area. Ensuring access to higher education is central to the core mission of LTCC:
OUR MISSION

Lake Tahoe Community College serves our local, regional, and global communities by promoting comprehensive learning, success, and life-changing opportunities. Through quality instruction and student support, our personalized approach to teaching and learning empowers students to achieve their educational and personal goals.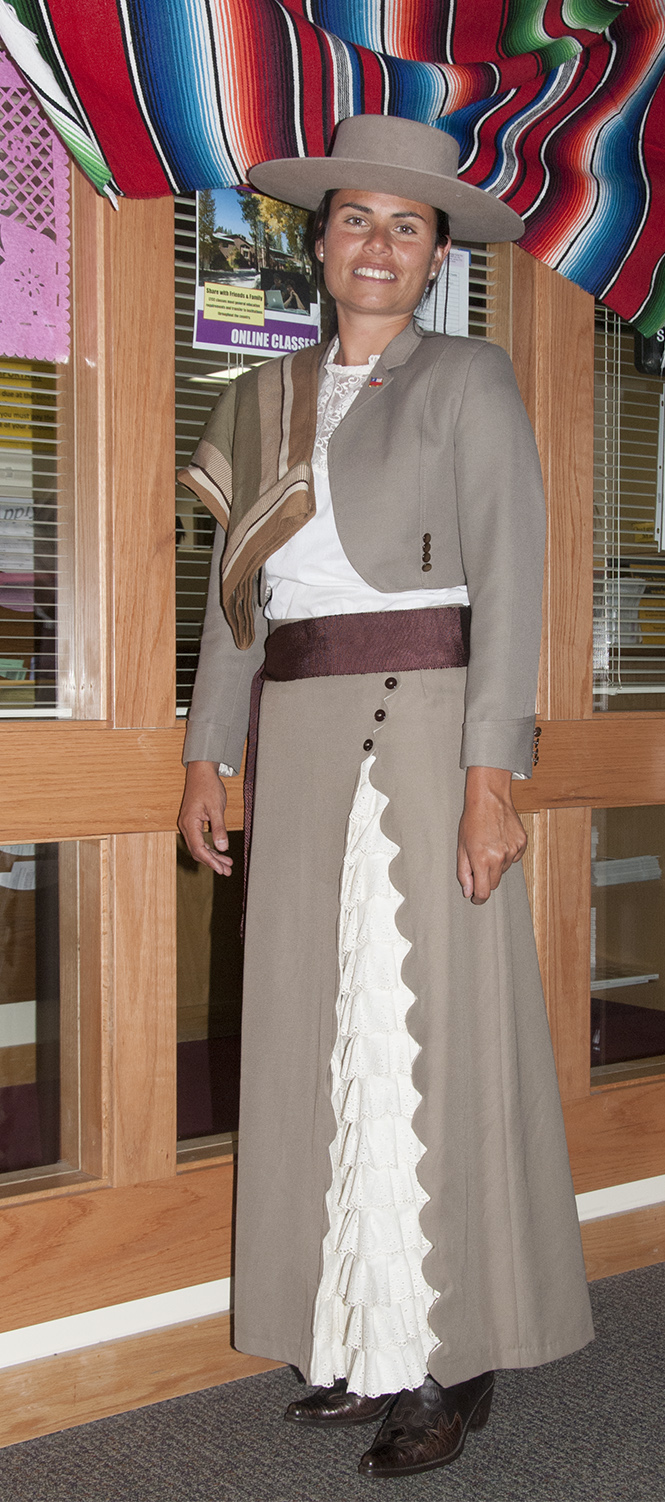 Originally granted full accreditation in January 1979, LTCC's accreditation status has been maintained through the regular process of self-evaluation and review by the Accrediting Commission for Community and Junior Colleges (ACCJC), with the latest reaffirmation in February 2013. The University of California, the California State Universities, and other accredited colleges and universities give full credit for equivalent and transferable courses satisfactorily completed at Lake Tahoe Community College.
Thanks to our community, LTCC has an opportunity to revitalize the campus. A $55 million General Obligation Bond (Measure F) was passed in November 2014. The bond is supporting LTCC renovation and modernization (classrooms, laboratories, and technology), leveraging state capital outlay and scheduled maintenance funding. In addition, the community support of the bond inspired a generous donation from a longtime Tahoe resident, providing for the construction of the Lisa and Robert Maloff University Center. With this exciting new University Center, access to upper-division level educational opportunities and academic support services are made possible through partnerships with other institutions. LTCC is currently in talks with several regional colleges and universities toward the objective of providing collaborative baccalaureate and graduate programs, providing a local gateway to a four-year degree.
---
Instructional, administrative, and support services are provided by 34 full-time faculty (11 with doctoral degrees), 254 adjunct faculty, and 86 staff and administrators.
Student ethnicity: 61.46% White, 23.96% Hispanic, 6.25% Asian, 4.17% Black/African American, 1.04% Native American/Alaska Native, 3.13% Other/Unknown.
Student gender: 45.50% Female, 53.10% Male, and 1.30% Unknown.
Student age: 38.60% younger than 25 years of age, 23.50% between 25 and 34 years of age, 19.20% between 35 and 49 years of age, and 18.70% 50 years of age and older.
Student educational goals: 52.60% Transfer-related goal, 31.50% Career-related goal, 14% Personal/Educational Development, and 1.30% High School Diploma/Equivalency.
34.30% First-generation college students.
---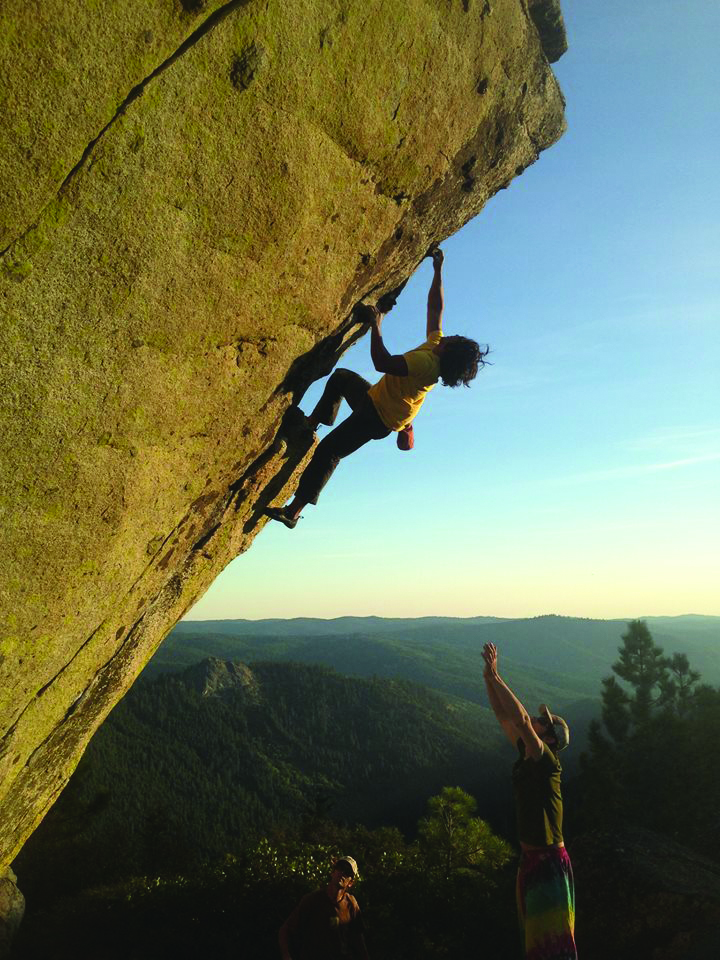 Outdoor recreation is central to the culture and economy of South Lake Tahoe, home to a year-round, residential population of about 24,000. World-class winter skiing, summer mountain biking, hiking, camping, watersports and fishing as well as concerts, sporting events, and entertainment draw state, national, and international tourists/visitors. Students are only minutes away from 3 of the 14 ski resorts located around the lake. The sun shines an average of 249 days each year, giving students plenty of opportunities to get out and explore the Sierra Nevadas.
The Lake Tahoe Basin is a one-of-a-kind geographic, political, and economic region comprised of two states, five counties, and multiple cities and municipalities. Known as the "jewel" of the Sierras, Lake Tahoe is a congressionally designated Regional Planning Area for land use and planning. The Regional Plan, last updated in December 2012, focuses on a unified commitment to Lake Tahoe and sustainable communities.
---
The Superintendent/President reports to a five-member, locally-elected Board of Trustees.

The Superintendent/President is responsible for all LTCC operations and assures that LTCC is administered in accordance with policies established by the Board of Trustees and State of California statutes.

The Superintendent/President leads LTCC in providing access to a quality learning environment and fostering high levels of success for all students toward improving the quality of life and the economic well-being of the diverse residents and communities in the LTCC service area.

LTCC seeks a thoughtful, student-focused leader to advance the college with integrity and actively embrace the Lake Tahoe community. The Board of Trustees will look for evidence of the following characteristics in their selection of LTCC's next Superintendent/President:
A leader who is forward thinking in framing a vision for lasting internal change and providing leadership to achieve institutional effectiveness and improvement for LTCC, the community, and Lake Tahoe region.
A leader who is compassionate with a deep commitment to student access, equity, and success and has demonstrated this by advancing institutional strategies and policies that coincide with this commitment.
A leader who is engaging and collaborative and demonstrates a commitment to building strong leadership teams while upholding respect for constituents and the local community.
An open, forthright visionary leader who can make strategic decisions, sometimes tough ones, while always maintaining an eye toward the big picture.
A transformational leader who is actively engaged with the campus and community to see opportunities and develop creative ideas.
A leader who supports innovative teaching and learning strategies, including the exploration of alternate modes of instruction and support services.
A leader who is skilled in organizational planning and will lead LTCC in all areas, including accreditation, enrollment management, strategic planning, human resource management, collective bargaining, curriculum and instruction, student support services, technology, bond program management, and facilities planning.
An active listener who is committed to being visible and transparent--one who enhances trust and fosters a positive campus climate for students, faculty, staff, and administrators.
A leader who possesses exceptional interpersonal, written, and oral communication skills.
A spokesperson who effectively conveys LTCC's progress and plans to the campus and external audiences.
A leader who inspires and unites LTCC stakeholders in a common vision of success for the campus, students, and community.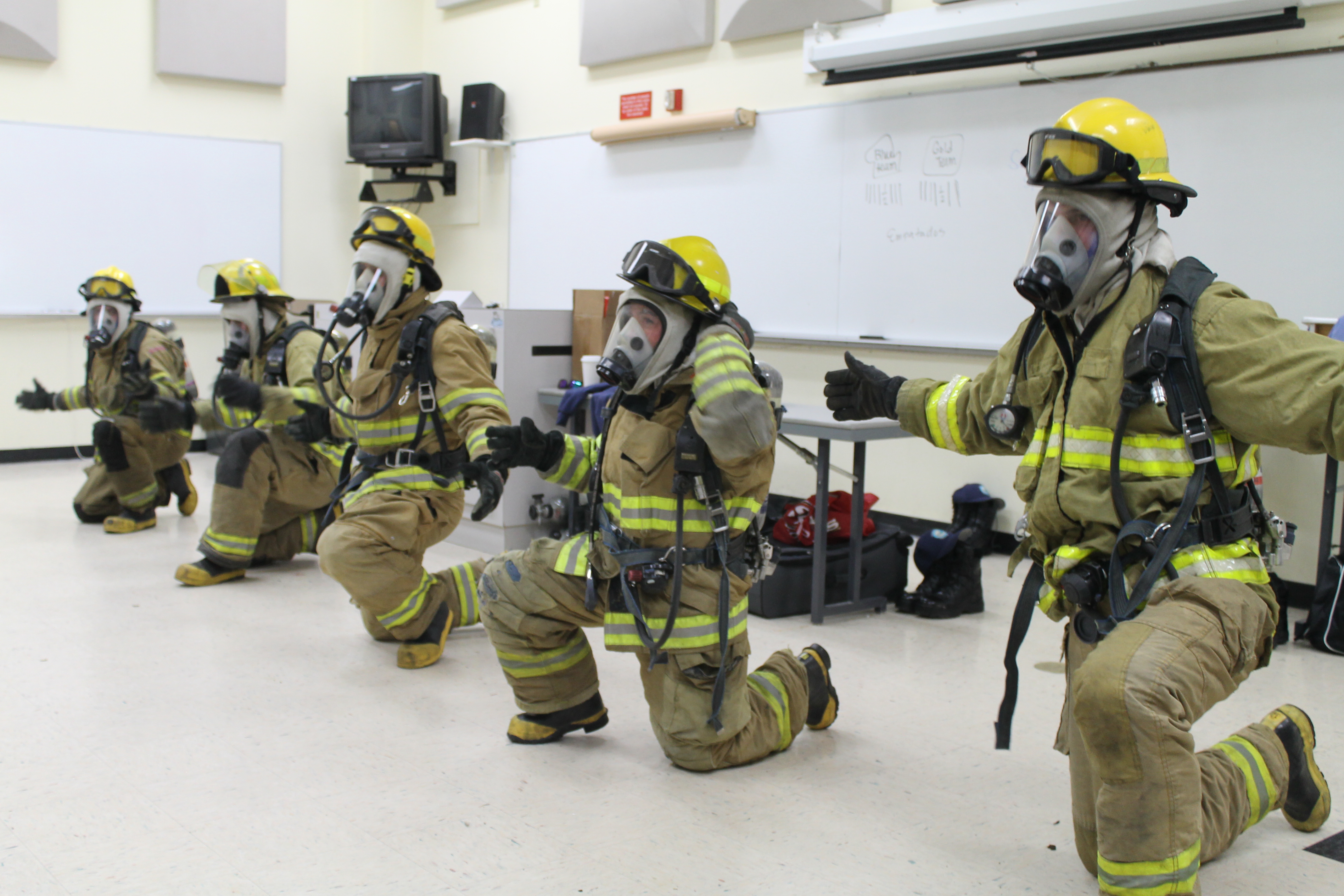 A leader with strong, collaborative decision-making skills who will advocate for and apply the principles of collegial consultation with all college constituencies to create a common commitment to institutional priorities.
A consensus builder who uses and promotes an open, approachable management style that is inclusive and enthusiastic.
A leader who effectively motivates staff by delegating responsibilities, supporting staff development, and inspiring college-wide engagement in LTCC priorities.
An executive officer who understands and appreciates the role of the Board of Trustees and who is committed to establishing and maintaining a solid CEO/Trustee partnership for implementing Board priorities and policies.
A leader who demonstrates cultural competency and appreciates diversity within the LTCC student population, employees, and local communities.
A leader who effectively inspires, guides, and supports LTCC in implementing strategies to address the needs of at-risk and underprepared students.
A leader who is committed to selecting and supporting talented and diverse faculty, staff, and administrators who reflect LTCC's surrounding communities.
A leader who is skilled in budget development and management, as well as identification and realization of alternate sources of funding.
A leader who will ensure LTCC's fiscal stability and provide adequate controls to prevent fiscal mismanagement.
An experienced administrator with a demonstrated understanding of the complex dynamics of community colleges in general, and of small rural community colleges in particular, including college finances, budgetary processes, bond construction programs, renovation projects, collective bargaining, accreditation processes, and federal and state legislative issues that affect California community colleges.
A leader who strategically aligns expenditures with priorities and provides prudent oversight for the completion of major capital facilities construction and renovation projects.
A leader who is a creative fundraiser with a demonstrated capacity to raise revenues and develop resources to support LTCC programs and facilities.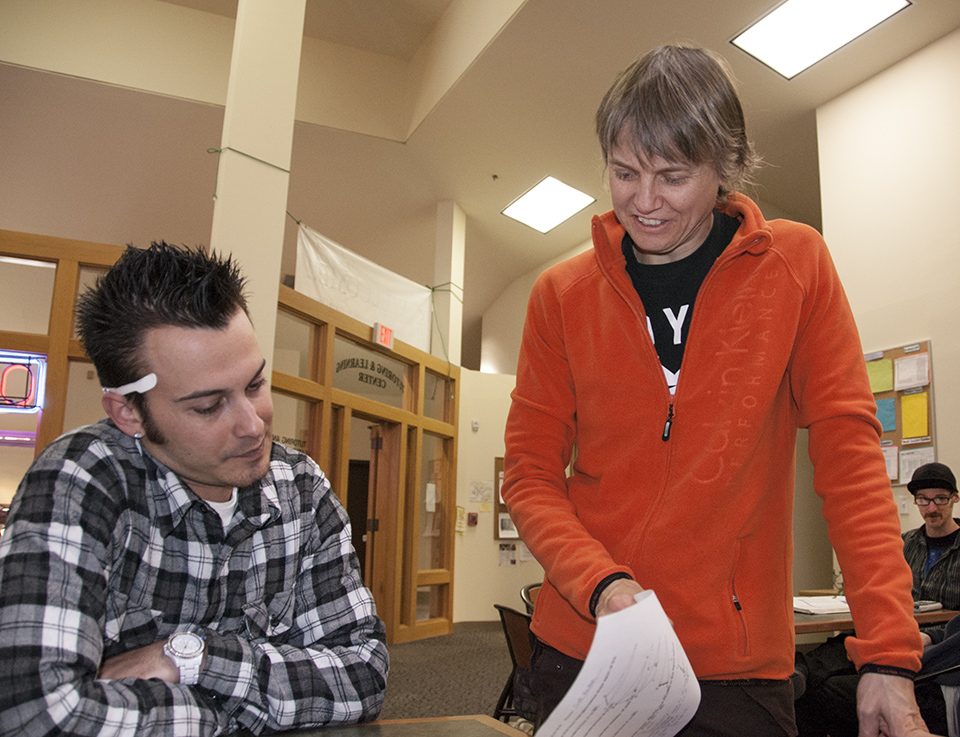 A leader who aligns instructional programs, workforce development, and student support services with the needs of the local community populations, businesses, and industries.
A leader who reinforces LTCC's role as a major employer and as an educational and cultural center of the region to cultivate new partnerships and educational programs.
A leader who effectively represents LTCC in the community and earns the respect of community stakeholders.
A leader who develops community and regional support for LTCC through fundraising, foundation activities, and alumni relationships as well as partnerships with businesses, industries, and community-based organizations.
A leader who advocates for and engages in activities and partnerships that strengthen LTCC's image, reputation, and community relationships with local educational, civic, and business interests.
A leader who will advance the role of the Lisa and Robert Maloff University Center through professional associations and partnerships to cultivate new, innovative programs with four-year institutions to provide opportunities to attain baccalaureate degrees in the Lake Tahoe region.
A leader who understands the role of Lake Tahoe Community College as a leading institution in the statewide community college system and advocates for LTCC and other small, rural colleges at the state and federal levels.
A leader who establishes and relies on partnerships external to LTCC to increase student opportunities and experiences.
---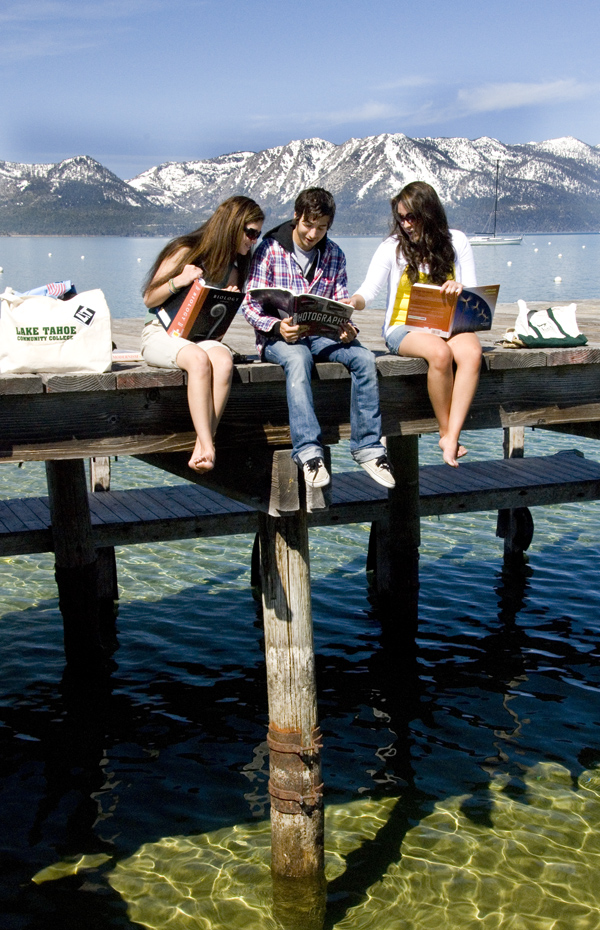 Minimum Qualifications
As established by the
Minimum Qualifications for Faculty and Administrators in California Community Colleges, Title V Regulations
, the candidate must demonstrate that he/she satisfies all of the following:
Earned Master's Degree from an accredited institution;
One year of formal training, internship, or leadership experience reasonably related to the administrator's administrative assignment; and,
Demonstrated sensitivity to and understanding of the diverse socioeconomic, cultural, disability, gender identity, sexual orientation, and ethnic backgrounds of community college students, faculty and staff.
These minimum qualifications may also be satisfied by a combination of education and other accomplishments equivalent to the above. If claiming equivalency, attach a separate statement that presents the basis for this claim and submit supporting evidence, (e.g., transcripts, publications, and other work products).
Desired Qualifications
Earned doctorate from an accredited institution.
Three or more years of documented successful experience in senior-level administration; college level preferred.
Teaching experience or a demonstrated understanding of the teaching/learning process at the community college level.
A demonstrated understanding of community college finances and general obligation bond management.
---
LTCC is no longer accepting applications for the Superintendent/President search at this time. Complete application packets were to be submitted
on or before October 3, 2016, by 4:00 p.m.
Please submit all materials to
presidentsearch@ltcc.edu
.
Applicants must submit the following materials:
A cover letter of no more than seven pages that describes how you meet each of the professional and desired characteristics described in this position announcement.
A current resume, including educational background, professional experience, achievements, and professional activities.
A list of eight references, which shall include two supervisors, two colleagues, two faculty, and two staff, and the office, home, and cell numbers of these references.
Transcripts of college work. Copies are acceptable for the application. Official transcripts will be required from the successful candidate. Foreign transcripts must include a U.S. evaluation and translation at the time of application.
Applicant demographic survey (optional)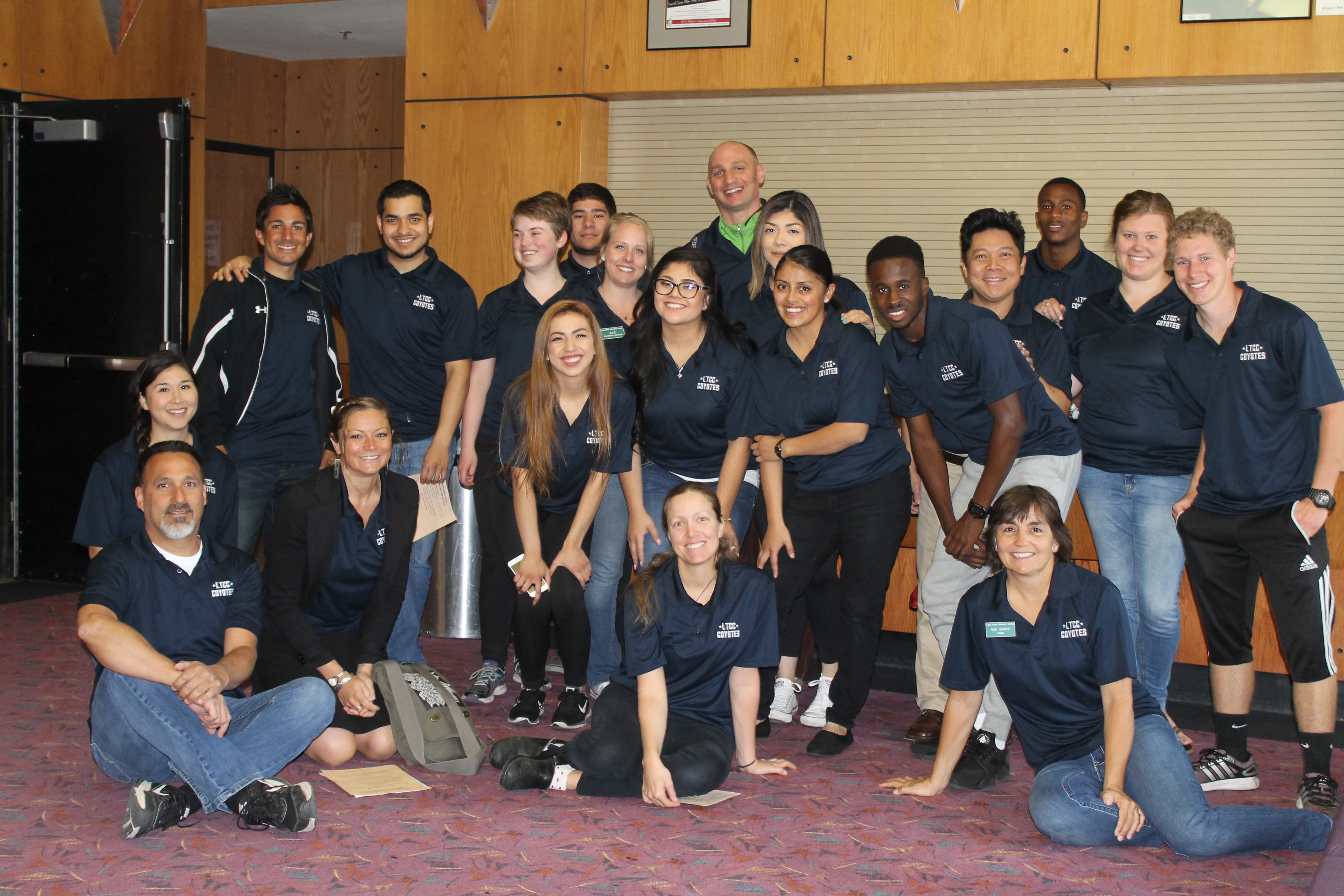 Once submitted, packets will become the property of LTCC and will not be returned. Only completed packets will be considered.

After reviewing applications, those judged most suitable will be invited to first-round interviews. These applicants will be notified on or about Friday, October 14, 2016. First-round interviews are scheduled for November 3 and 4, 2016.
Finalists will be invited to a public forum on November 17, 2016, with final interviews with the Board of Trustees scheduled for November 18, 2016.
Candidates advanced for final interviews for the position of Superintendent/President must agree to a full background and reference check and may be required to submit further materials.
The Board of Trustees is scheduled to make a final determination and appointment at the December 6, 2016, board meeting.
---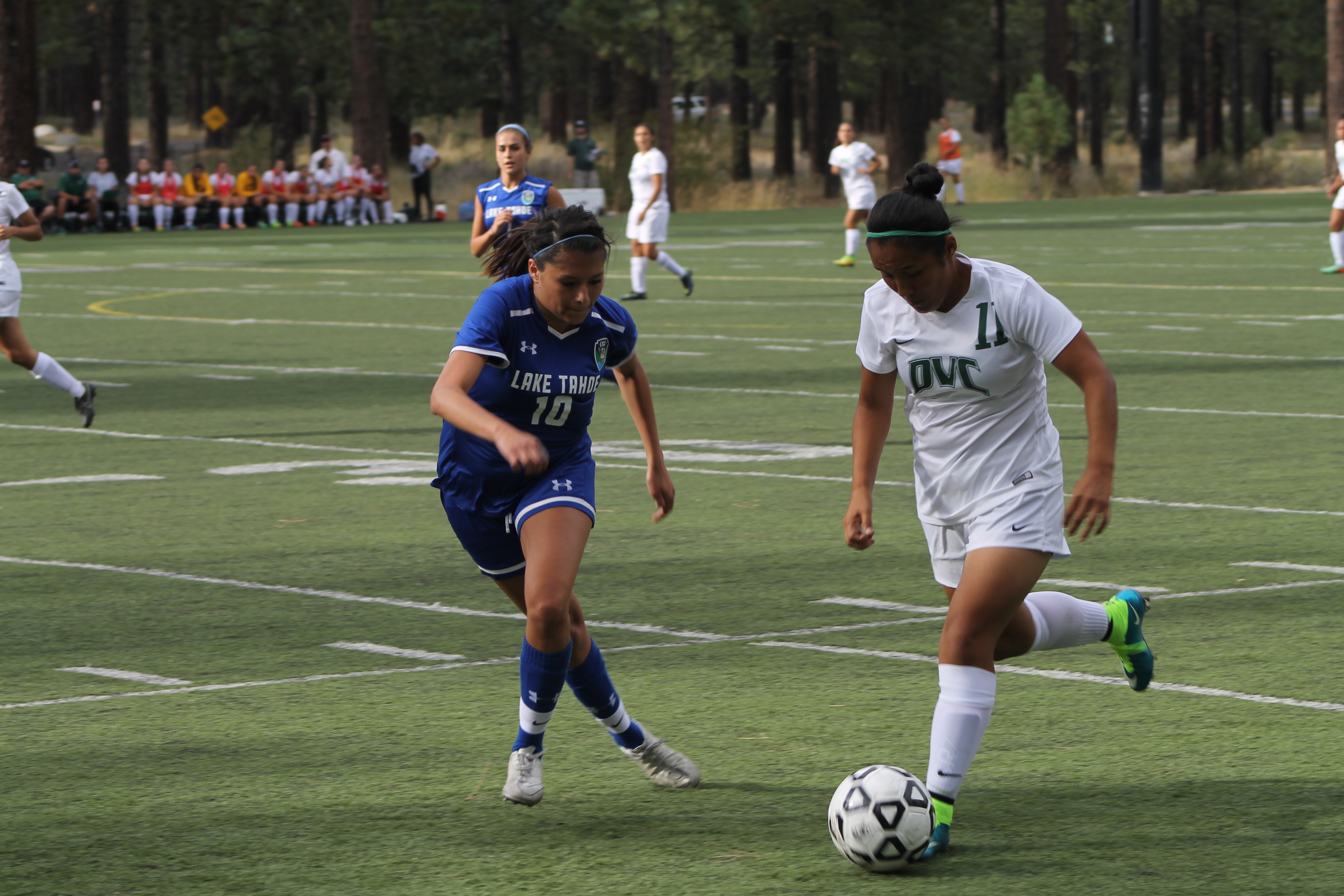 LTCC offers a competitive executive compensation package that includes a base salary plus medical, dental, vision, and life insurance benefits as well as vacation and sick leave, with opportunities for professional development.
The Board of Trustees and the selected candidate will mutually agree on the terms of employment and the start date. The preferred start date is
January 3, 2017
.
Employment with Lake Tahoe Community College is not official until the selected candidate meets all pre-employment requirements. All new employees are required to submit official transcripts, proof of freedom from tuberculosis, proof of eligibility to work in the United States, and fingerprints for California Department of Justice clearance.
---
| | | |
| --- | --- | --- |
| Name of Screening Committee Member | Appointed By | Department/Area |
| Roberta Mason-Committee Chair | Foundation Board | Foundation |
| Dr. Michelle Risdon | Board of Trustees | Academic Affairs |
| Sara Pierce | Academic Senate President | Faculty |
| Aaron Barnett | Academic Senate President | Faculty |
| Dr. Larry Green | Academic Senate President | Faculty |
| Leona Allen | Academic Senate President | Adjunct Faculty |
| Jeremy Brown | Directors/Confidentials Meet and Confer Group | Institutional Effectiveness/Research |
| Nick Barclay | Classified Employees Union | Fiscal/Student Services |
| Lisa Shafer | Directors/Confidentials Meet and Confer Group | President's Office |
| Nancy Harrison | President's Direct Reports | Foundation |
| Vanessa Ruiz | Student Senate | Student Body |
| Hellen Barclay | Board of Trustees | Community |
| Bill Martinez | Board of Trustees | Community |
| Cindy Martinez | Board of Trustees | Community |
Screening Committee meeting agendas:
---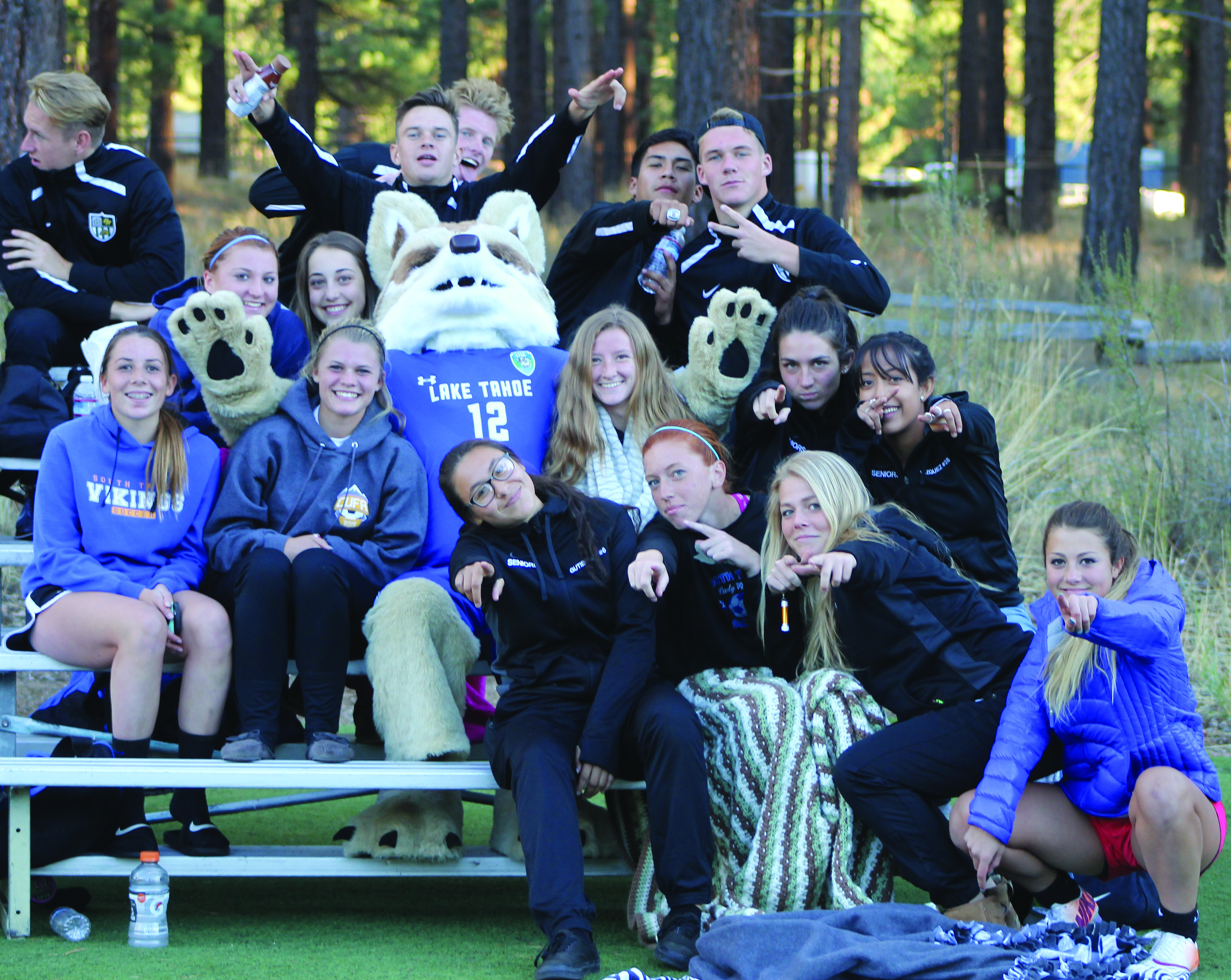 For inquiries regarding the submission of application materials online, contact:
Shelley Hansen
Lake Tahoe Community College, Director of Human Resources
530-541-4660, extension 269
hansen@ltcc.edu
For nominations and confidential inquiries, please contact: