Senior Director of Government Relations and Grant Development
The Lake Tahoe Community College District (District) announces a unique and rewarding opportunity to work in college administration. Under the direction of the Superintendent/President, the Senior Director of Government Relations and Grant Development will provide essential leadership in the activities and operations of government relations and grant development. This cabinet-level position will serve as the principal legislative policy liaison, coordinating with federal, state and local agencies, industry groups, community college legislative groups, and legislators. This position will also coordinate the writing and submission of grant applications to align closely with the District's plans and goals.
The District envisions hiring a professional with established relationships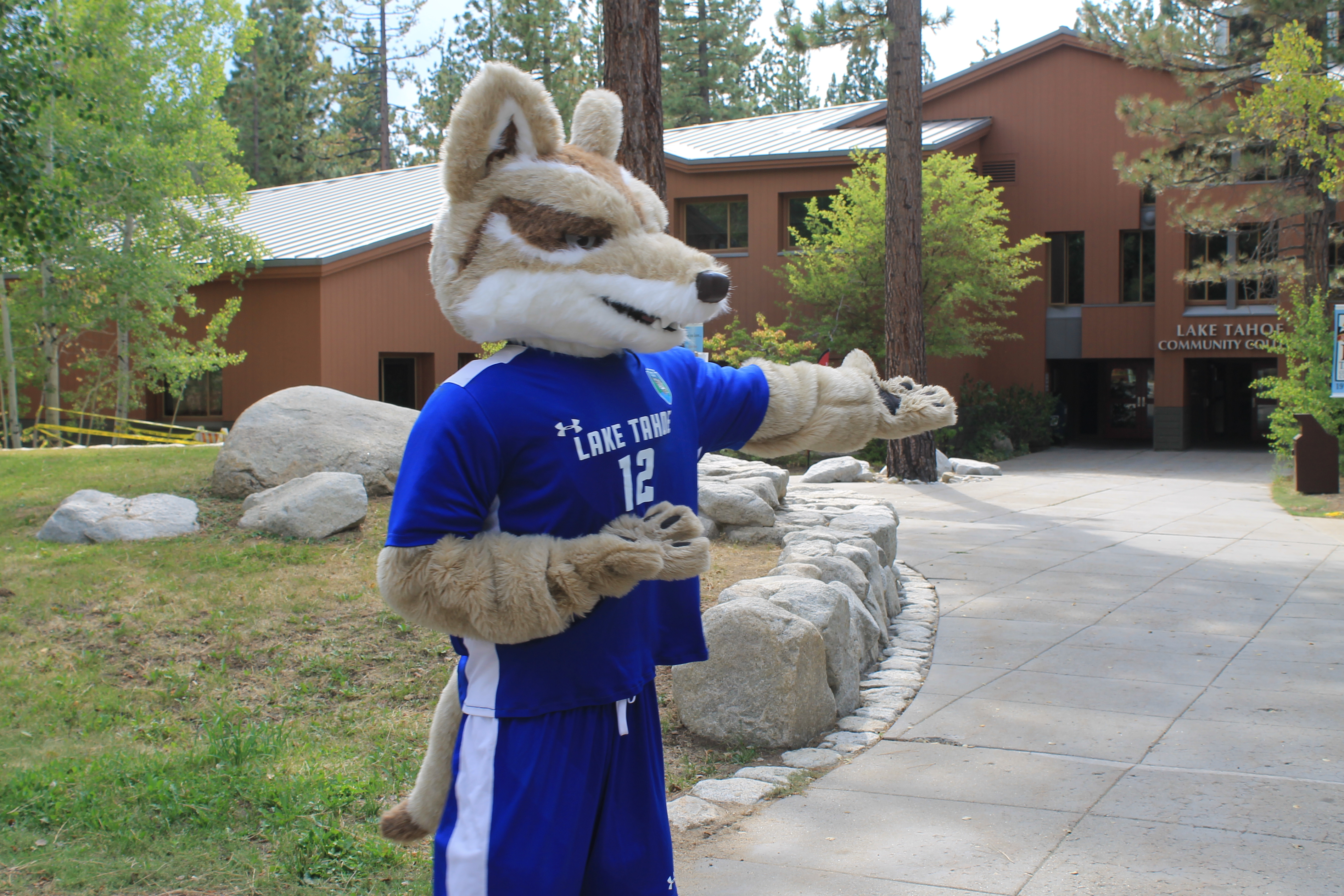 in the Chancellor's Office, State Legislature, and Congress. The District aims to hire a Senior Director who can navigate the politics of Sacramento and Washington, D.C., to bring state and federal dollars to South Lake Tahoe. The Senior Director will use their connections to develop and support legislative and governmental relations; advocate on behalf of the District's goals; and facilitate the formation of partnerships with cities, community organizations, nonprofits, and other state and local entities.
The Senior Director will be responsible for identifying grant funding opportunities and alternative resources that address the District's mission and goals. Grant funding is essential to the District's goals of transforming the campus, creating new programs, providing services to the most vulnerable students, and bringing world-class education to the community and beyond. The District has been successful in securing $845,000 in grant awards and nearly $11 million for campus improvements in 2019. The District also increased its annual grant allocation from approximately $700,000 in 2013-14 to approximately $2,340,000 in 2019-20. LTCC wants to continue and grow this success further with the addition of the Senior Director position. This position will create, design, and implement processes and procedures related to grant management and proposal development to assist the District in the procuring of grant resources moving forward.
The beauty of Lake Tahoe's South Shore provides for a truly stimulating environment for the entire college community. The Senior Director of Government Relations and Grant Development will join a dynamic senior leadership team inspired by transforming the next generation of learners and closing the achievement gap. The Senior Director of Government Relations and Grant Development is appointed by the Board of Trustees upon the recommendation of the Superintendent/President.


Government Relations
Under direction of the Superintendent/President, inform state and federal legislators of the official District position on matters of concern to the District.
Provide leadership for the long-range planning, development and nurturing of Legislative relationships, networks and alliances to meet District Goals and Objectives.
Monitor the status of District-Community relations and report on the effect that various policies, programs, and practices could have on these relationships; monitor state and federal legislation which is of concern to higher education and develop position statements for consideration by the Superintendent/President and the Board of Trustees.
Handle sensitive correspondence and communications which are directed to and from the Superintendent/President's Office; communicate with legislative representatives, legislative staff members, grant agencies, and contractors to coordinate activities and
programs; resolve issues and conflicts; and exchange information.
Track regulatory issues at the federal, state, and local level and provide regular written guidance to District staff.
Develop and support legislative and governmental relations for the Superintendent/President and Board of Trustees.
Develop policy analysis and initiatives, author position papers, and advocate on behalf of the District. Help prepare staff to advocate before legislative representatives, local officials, state agencies, federal departments, and trade associations.
Regularly attend, participate, and present at meetings of local political and community organizations; state and federal representatives; legislative committees and councils; regulatory official; the California Community College's Chancellor's Office; Tahoe Regional Planning Agency; municipal entities; industry groups; and trade associations. Engage in political outreach, District advocacy, and serve as the Superintendent/President representative when appointed.
Assist the Superintendent/President in the preparation of information for the Board of Trustees, and in responses to local, state, and federal leaders of legislators.
Provide responses to general inquiries as needed (e.g. by government officials, academic colleagues, trade associations, and the media).
Facilitate the formation of the partnerships with cities, community organizations, non-profits, and other local and state entities.
Manage and interact with consultants working on key District policy issues (e.g. public relations or advocacy‐related consultants).
Communicate with leaders in the private and public sectors and in educational agencies to determine needs for new programs and establish advisory committees as appropriate.
Seek, cultivate, and monitor available state capital outlay funds.
Grant Development
Identify funding opportunities and alternative resources that address the District's mission and goals. Confer with staff in determining recommendations for institutional priorities for grant projects.
Provide technical advice and oversee the planning, writing, program design, budget development, outside contractors, and evaluation.
Serve as a liaison with funding source program and contract officers, resource development nationally, and with community organizations.
Create, design, and implement processes and procedures related to grant management and proposal development.
Prepare written narratives and reports to assist in soliciting grants and external funding in support of college activities.
Coordinate, review, and monitor grant applications. Directs the preparation and submission of grant proposals.
Establish liaison with other organizations, including community and regional groups, other community colleges, and four-year colleges and universities.
Promote grant development activities within the campus community.
Develop strategic partnerships.
Serve as central resource for grant-funded programs.
Identify and coordinate contracted grant writers for specialized grants.
Administrative Duties
Direct and supervise the work of others; review, approve and conduct performance appraisals; participate in the selection of support staff; administer employment contracts.
Maintain records and provides essential information to external auditors and evaluators.
Develop, coordinate, and administer budgets; monitors and controls office expenditures.
Participate in a variety of committee and staff meetings; participates in other related committee assignments as required.
Perform related duties assigned by the Superintendent/President.
Knowledge of:
Outstanding skills in developing written communication documents for a variety of audiences, including executive memos, position papers, and grant applications

Excellent verbal communication skills, including public speaking and interpersonal communication skills

Higher Education's current practices in Community Colleges

External funding agencies and grant funding processes

Legislative processes, procedures and stakeholders
Ability to:
Convey the mission and vision of the District to external parties

Establish and maintain cooperative working relationships with those contacted during the course of work
Additional Requirement (Licensure/Certification):
Ability to travel nationally and statewide frequently
Working Environment:
---
Minimum Qualifications

Education and Experience:
Any combination equivalent to:
Possess a master's degree from an accredited institution with major course work in political science, public policy, public relations, law, journalism, communications, or a related field.
Possess four (4) or more years of policy research, legislative experience, or community affairs.
Possess successful record of interaction with key public and community leaders.
OR
Possess a bachelor's degree from an accredited institution with major course work in political science, public policy, public relations, law, journalism, communications, or a related field.
Possess six (6) years of experience in policy research, legislation, or public administration can be used in lieu of the master's degree.
Must have evidence of sensitivity to and understanding of diverse academic, socioeconomic,cultural, disability, and ethnic backgrounds of community college students (E.C. 87360a).
---
Applicants may be required to submit official transcripts upon offer of employment. Every effort should be made in the application to demonstrate the applicant's ability to meet the qualifications listed for the position.
Cover Letter indicating reasons for your interest in this position and why you would be a good fit at Lake Tahoe Community College (please limit to two pages).
Current resume or

curriculum vitae including applicable professional preparation and experience annotated to describe major responsibilities and achievements of previously held positions.

A statement of qualifications responding to the following (please limit to 4-5 pages):

Describe your approach to legislative advocacy and your direct experience working with elected officials and their staff to accomplish established goals.

Highlight a few legislative successes you have achieved during your career that influenced policy or secured funding. Be specific about your experience at both the state and federal level.

Describe your approach to grant research, writing, and management. How would you collaboratively manage grant applications and awards that will impact multiple departments within the college?

Highlight a few of the grant awards you've secured during your career to demonstrate your skills in capturing grant dollars. Please be specific about grants secured and your role in obtaining those grants.

The names and phone numbers of at least six references: two supervisors, two employees who you supervised, and two colleagues. References will be contacted upon selection as a finalist for this position.
Once submitted, packets will become the property of LTCC and will not be returned. Only completed packets will be considered.
Candidates who advance to final interviews for this position must agree to a full background and reference check.
Lake Tahoe Community College adheres to Title IX of the Educational Amendments of 1972 and the Rehabilitation Act of 1973, and is an Equal Opportunity Employer.
If you are in need of special services or facilities due to a disability in order to apply or interview for this position, please call the office of Human Resources at (530) 541-4660 x. 226.
COMPENSATION & CONDITIONS OF EMPLOYMENT
---
Normal hours of work are Mondays through Fridays, 8:00 a.m. to 5:00 p.m.; however, hours may vary according to the needs of the department and workweeks exceeding 40 hours are typical during high workload periods. This position is exempt from overtime compensation. Please see the position description for complete requirements and duties.
LTCC is an evolving, dynamic California community college located in South Lake Tahoe. The waters and surrounding forests of Lake Tahoe are a national treasure, and LTCC's campus is a microcosm of the region's natural beauty. Located 6,229 feet above sea level, LTCC is Northern California's highest-altitude college. This enthusiastic college community serves students from the bi-state, multi-jurisdictional Tahoe watershed area, and includes many students from neighboring Nevada communities, other states in the country, and from around the world.
OUR MISSION
Thanks to our community, LTCC has an opportunity to revitalize the campus. A $55 million General Obligation Bond (Measure F) was passed in November 2014. The bond is supporting LTCC renovation and modernization (classrooms, laboratories, and technology), leveraging state capital outlay and scheduled maintenance funding.
On July 17, 2019, LTCC received approval from the California Community Colleges Chancellor's Office to proceed with the Remodel for Efficiency and Science Modernization (RFE) project. The RFE project will renovate and modernize laboratory, office, and other space totaling 23,014 square feet of the Main Building, the Fine Arts Building, and the G Buildings. The modernization of this space will replace outdated classroom and lab spaces and address safety and security deficiencies. The project will also provide accessibility improvements inside the Main Building and at the campus main entrance. Construction is set to begin on July 1, 2021 for this project.
---
---
For inquiries or if you have any technology related issues, please do not hesitate to contact Human Resources:
Fax: (530) 541-8611